Indian railway has continued to be the lifeline of the masses even when the pandemic had shut down everything in its wake. Throughout the year 2020, Railway completed many unfinished projects, enhanced capacities and added latest technologies and features to make the railways more robust and efficient.
Indian Railways "Railway Coach Factory" (RCF), Kapurthala has recently rolled out the first prototype LHB air-conditioned three-tier economy class coach. According to the Railway Ministry, the trial has been completed successfully. The AC three-tier economy class is a new variant of the LHB AC three-tier coach with various modern and passenger-friendly features.
After going through necessary changes, these coaches will be inducted in all Express/Mail trains that are operating with LHB coaches (except Duronto, Shatabdi, Rajdhani, and Jan Shatabdi, etc.). Railway Minister Piyush Goyal informed about the various steps taken by the national transporter to provide more comfort to passengers, which are as follows: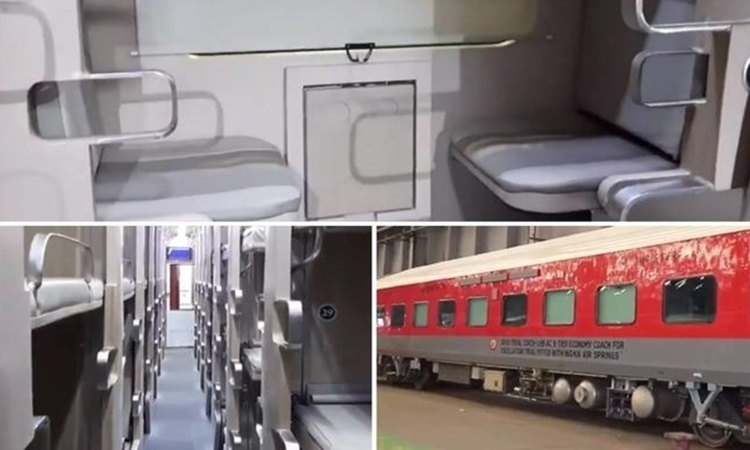 Vande Bharat train services have been introduced between New Delhi Varanasi and New Delhi Shri Mata Vaishno Devi Katra, which boast features like on board infotainment and GPS-based passenger information system, quick acceleration, retractable footsteps, zero discharge vacuum bio-toilets, automatic sliding doors, etc.
Multiple premium train services have been launched like Tejas, Humsafar, UDAY, Antyodaya, Mahamana as well as coaches like Deen Dayalu and Anubhuti, which have upgraded interiors, exteriors and improved amenities.
The national transporter has decided to proliferate LHB coaches, as these coaches, compared to conventional ICF-type coaches, are technologically superior and boast features like better riding, aesthetics, safety.
Vistadome train coaches offer passengers' a panoramic view through wider body side windows and transparent sections in the roof. Recently, Vistadome coaches on the LHB platform with several modern features and amenities have been manufactured by Indian Railways.
To improve the condition of ICF-type coaches running in Mail and Express trains, Indian Railways had launched Project Utkrisht in April 2018. Under this project, 447 rakes of Mail/Express trains have been upgraded till December 2020.
As many as 65 rakes of Shatabdi and Rajdhani trains have been upgraded across multiple dimensions under Project Swarn, which include toilets, coach interiors, onboard cleanliness, linen, staff behaviour, etc.
A total of 63 smart coaches with ultra-modern features such as Smart HVAC, Smart security and surveillance system, Smart public address and passenger information system, etc. have been manufactured as well as introduced in service.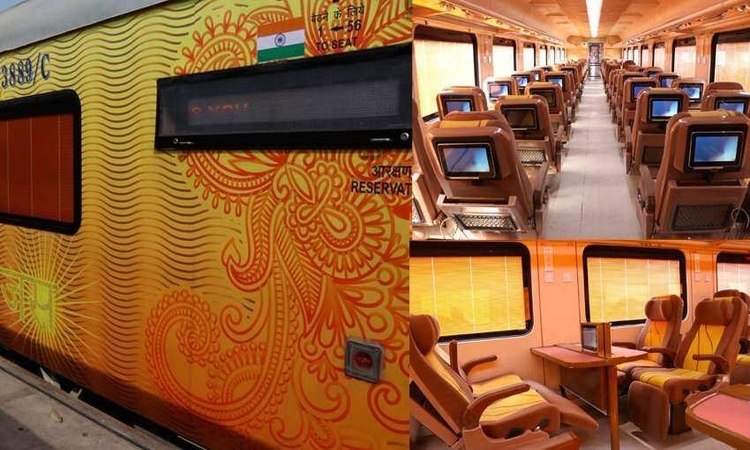 To reduce noise and air pollution at railway stations and in trains, conversion of EOG trains into HOG trains has been done. This move is expected to minimize the consumption of fossil fuels.
The national transporter has replaced conventional lighting in coaches with modern and energy-efficient LED lights.
To further fortify the security system, Flasher lights have been provided in ladies coaches in EMU rakes, in addition to CCTV Cameras and Emergency Talk Back System, in the South Eastern Railway zone.
So what do you think about all these changes and initiatives taken by the Indian Railways. Do you think this will enhance the riding experience of the passengers?. Tell us in the comments section below. For your one-stop solution, book your train and flight tickets through the Trainman app. Download the Trainman app and check PNR Status of the booked ticket, Seat Availability, Running Status and many such exciting features.