Indian Railways is all set to launch a series of new trains over next couple of months. As promised by our Railway Minister in the rail budget 2016-2017, these new trains have been designed keeping in mind each class of people and their needs.
Humsafar Train
This train will focus on India's middle class travelers with exclusive three-tiered Ac coaches and optional meals. All coaches will have improved security features including CCTV cameras, fire and smoke detector, suppression system and GPS based passenger information system. Coaches will have adequate mobile, laptop charging points with LED screens. There will be use of Vinyl sheets to give a completely new and fresh look to the trains. The fares of Humsafar Trains would be 20% higher than the normal express train fares. There are total of 10 sets of Humsafar trains introduced between high demand routes. According to the new time table Anand Vihar-Gorakhpur Hamsafar Express will be tri-weekly, rest of nine Humsafar will be weekly service.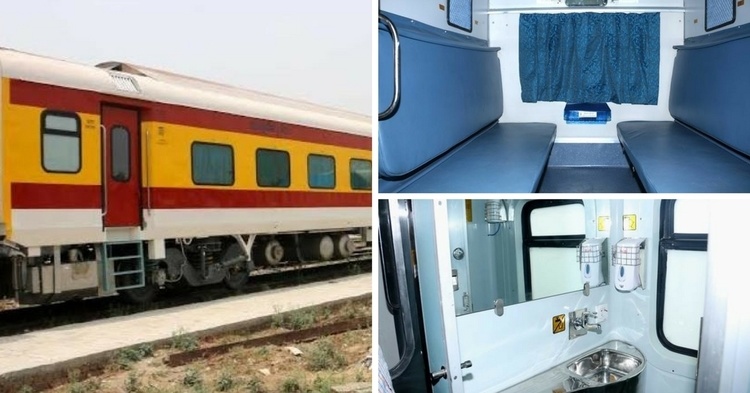 Tejas Train
Tejas will compete with the high speed bullet train around the world maintaining its top speed of 130 km per hour with quality services. This train would also offer onboard services such as entertainment, local cuisine, Wi-Fi. It will be equipped with 22 new features including entertainment screen for each passenger along with phone socket and LED boards for communicating safety instructions. There will be water level indicators in bio-vacuum toilets, sensorised taps and hand driers. Both Tejas and Hamsafar will have CCTVs, and fire and smoke detection and suppression system. Tejas coaches will have Executive class and Chair cars. Tea and coffee vending machines, magazines and snack tables are among other facilities to be included too. There are 3 sets of Tejas trains to be launched soon. Though the decision about the fare has not been taken yet, it is likely to be 20 to 30 percent higher than those of Shatabdi train fares.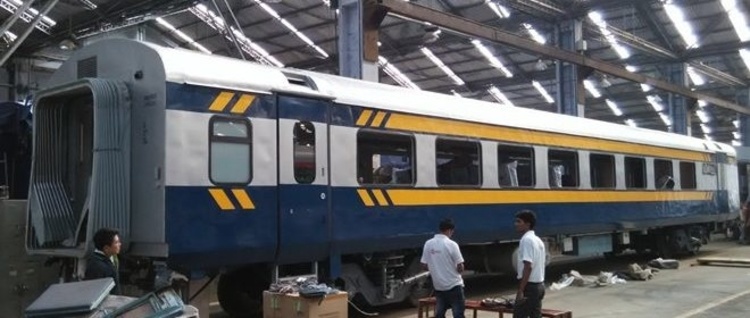 Antyodaya Train
Antyodaya is said to be catering to the masses without burning a hole in their pockets. This superfast train will only have unreserved coaches and would be priced minimal for general public to afford. Seven sets of Antyodaya trains will be launched soon. This train would have a similar interior as Deen Dayalu coaches that have a stainless body. Facilities like aqua-guard for drinking water, toilet occupation indication display boards, bio-toilets, fire extinguishers with anti-theft arrangement, cushioned luggage racks with coat hooks, LED lights, more mobile charging points and enhanced capacity dustbins, will be seen in Antyodaya Express.
List of Antyodaya Trains:
1. 15563/64 Jaynagar-Surat Udhna–Jaynagar Antyodaya Express
• 15563-Dep JYG: 01:20 (Sat) -> Arr UDN: 13:35 (Sun)
• 15564-Dep UDN: 08:50 (Sun) -> Arr JYG: 22:40 (Mon)

2. 15567/68 Darbhanga–Jalandhar–Darbhanga Antyodaya Express
• 15567-Dep DBG: 23:30 (Tue) -> Arr JRC: 05:55 (Thu)
• 15568-Dep JUC: 11:05 (Thu) -> Arr DBG: 18:30 (Fri)

3. 22841/42 Kolkatta Santragachi–Chennai–Santragachi Antyodaya Express
• 22841-Dep SRC: 19:00 (Mon) -> Arr MAS: 23:45 (Tue)
• 22842-Dep MAS: 08:10 (Wed) -> Arr SRC: 10:25 (Thu)

4. 22877/78 Kolkatta Howrah–Ernakulam-Howrah Antyodaya Express
• 22877-Dep HWH: 17:00 (Sat) -> ArrERS: 06:00 (Mon)
• 22878-Dep ERS: 00:25 (Tue) -> Arr HWH: 14:50 (Wed)

5. 22885/86 Tatanagar-Mumbai LTT-Tatanagar Antyodaya Express
• 22885-Dep TATA: 21:55 (Su, Th) -> Arr LTT: 23:45 (M, F)
• 22886-Dep LTT: 13:20 (Tu,Sa) -> Arr TATA: 14:20 (W,Su)

6. 22895/96 Bilaspur-Firozpur-Bilaspur Antyodaya Express
• 22895-Dep BSP: 10:00 (Sun) -> Arr FZR: 13:00 (Mon)
• 22896-Dep FZR: 23:40 (Mon) -> Arr BSP: 03:20 (Wed)

7. 22921/22 Mumbai Bandra Terminus-Gorakhpur-Bandra Antyodaya Express
• 22921-Dep BDTS: 05:10 (Sun) -> Arr GKP: 15:25 (Mon)
• 22922-Dep GKP: 04:45 (Tue) -> Arr BDTS: 16:15 (Wed)

Uday (Utkrisht Double-Decker Air-conditioned Yatri) Train
Uday would be special double decker trains that will run on most busy routes in India. These trains will run overnight connecting major cities across India. Uday train is said to have the potential to increase carrying capacity by almost 40 percent. There would be 3 sets of Uday Express that would start running from this fiscal year. This will have 11 chair car coaches in total that will run overnight containing 120 seats per coach. The first run will be between Chennai central and Tiruvanthapuram central. It will take nearly 14 hours to cover the distance.
List of Uday Trains:
1. 22665/66 Coimbatore-Bangalore City-Coimbatore Uday Express
• 22665-Dep CBE: 05:45 -> Arr SBC: 12:40
• 22666-Dep SBC: 14:15 -> Arr CBE: 21:00

2. 22701/02 Vishakhapatnam-Vijaywada- Vishakhapatnam Uday Express
• 22701-Dep VSKP: 05:45 -> Arr BZA: 11:15
• 22702-Dep BZA: 17:30 -> Arr VSKP: 22:55

3. 22923/24 Mumbai Bandra Terminus-Jamnagar-Bandra Terminus Uday Express
• 22923-Dep BDTS: 23:55 -> Arr JAM: 14:35
• 22924-Dep JAM: 20:00 -> Arr BDTS: 10:20

This is all for now. We will keep updating with any new developments. You can download Trainman App to find train between stations, train enquiry, to book train ticket, check Train PNR Status and Indian Railway seat availability along with train fare.