From carrying out social distancing norms at stations, designing isolation ward coaches to spreading awareness about the COVID-19 pandemic railway board is taking all necessary precautions to fight against COVID-19. To ensure safe travel during post COVID times, Indian Railways production unit Rail Coach Factory Kapurthala has developed a prototype of post COVID coach. The railway board has introduced several features in the new coaches like handsfree amenities (foot-operated soap dispensers and toilet flushes), new door handles, handrails & latches coated with antimicrobial copper.
For COVID free journey, new coaches would also be equipped with fixtures coated with titanium dioxide and plasma air equipment in ac ducts to sterilise interiors using ionised air. Let us have a look at the key features of post COVID coach in detail: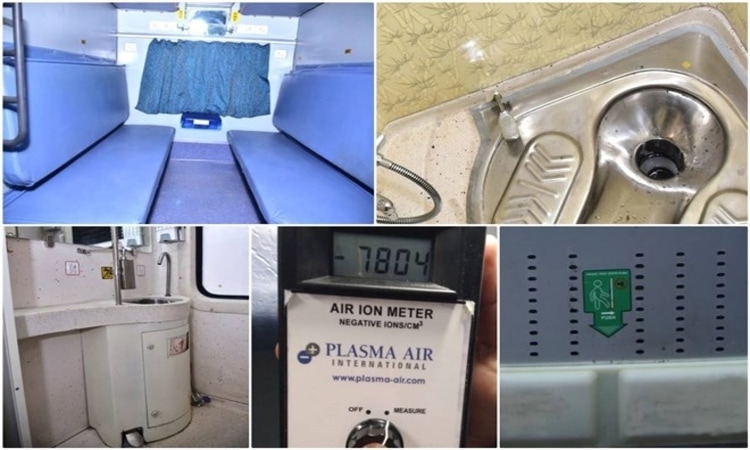 Handsfree amenities - Handsfree facilities in the coach includes foot-operated water tap, soap dispenser, lavatory door, flush valve, latches in lavatory door, outside wash basin with foot-operated water tap and forearm operated handle on the compartment door.

Copper-coated handrails & latches - Such coaches are furnished with copper-coated handrails & latches as copper degrades the virus within a few hours as it has antimicrobial properties. If the virus lands on copper, Ion blasts pathogens and destroys the DNA and RNA inside the virus.

Plasma air purification - Post COVID coach also has the provision of plasma air equipment in ac duct. The plasma air equipment will sterilize the air and surfaces inside the ac coach using ionised air to make the COVID-19 coach and particulate matter resistant. This would improve the ion concentration from 100 ions/cm to more than 6000 ions/cm.

Titanium Dioxide coating - It is an eco-friendly water-based coating that kills virus, bacteria, mould, fungal growth and enhances indoor air quality. Coaches with nano-structured titanium dioxide coating function as photoactive material. It is a non-toxic material that is approved by the food testing laboratory of the United States Food & Drug Administration (FDA) certified. Titanium Dioxide is considered to be a safe substance and it does not harm humans in any way. This coating is applied on washbasins, lavatory, seats & berths, snack table, glass window, floor and every other surface that comes in contact with humans. The effective life of this coating is expected to last for an year.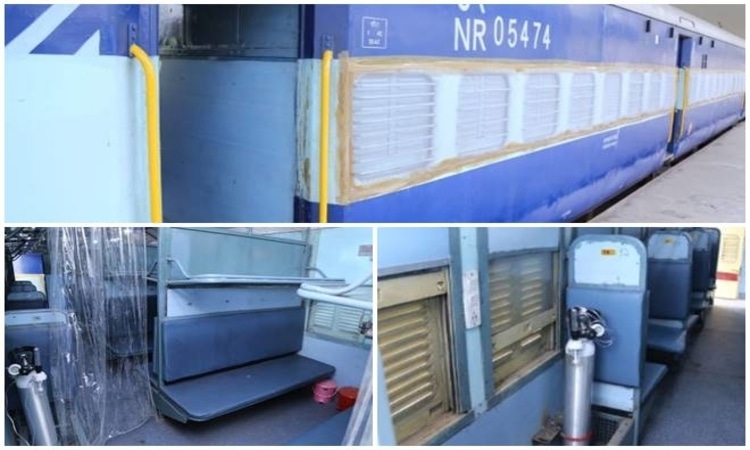 All train coaches would now have these specifications in the near future. For existing coaches too the railway board will try to retrofit these technical specifications. The national transporter that caters 23 million passengers aboard 14,000 passenger trains per day is now operating 30 rajdhani-like COVID-19 special trains and 200 special trains. A few Shramik Special trains are also running daily.
Do you think there could be more enhanced features apart from the ones mentioned above for safe travel post covid era? Let us know in the comments below. Go ahead and book your train tickets easily through the Trainman app. Download Trainman App to check PNR Status of the ticket booked, Seat Availability, Train Inquiry and a lot more exciting features.