Indian Railways takes up a step forward to fight Coronavirus pandemic. Seeing the rise in the number of COVID-19 patients, the Railway board plans to turn its coaches into isolation cabins. The Ministry of Railways has prepared a prototype isolation coach with a nurse and patient cabin to treat coronavirus patients. Isolation wards in train coaches would be used to quarantine those people who show symptoms of the infection or have travel history.
In order to make the cabin for patients, middle berths from the train have been removed from one side and all the three berths have been removed in front of the patient berth. The ladders for climbing up the berths have been removed. Bathrooms, aisle areas and other areas have also been modified to prepare the isolation wards.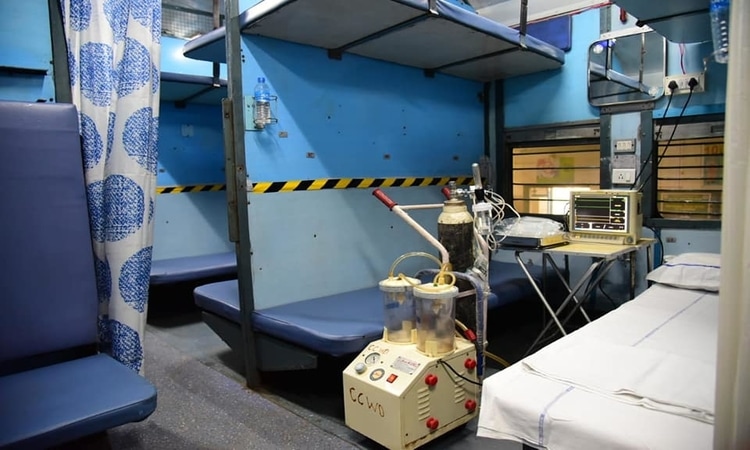 An LHB (Link Hofmann Busch) train coach having nine lobbies, each with six berths would be used as one single unit to place an individual in quarantine. In one coach, nine compartments would be prepared to place one person under isolation, who will also be provided with medical supply and food. Additionally, rail coaches that are converted into isolation wards will be provided with 220-volt electrical points to carry out the medical devices.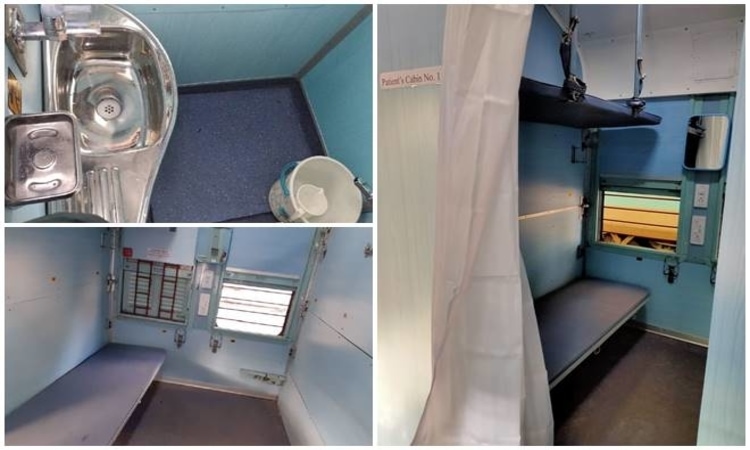 To implement the idea of turning train coaches into isolation centres, the railways has started its movement of rakes which were stuck due to the suspension of all passenger train services. Around 10,000 isolation wards would be prepared using 20,000 train coaches. It is a huge step by Indian Railways to support the health care system of India and prevent the spread of COVID-19. These coaches can be sent to those parts of the country which has seen a rapid rise in the coronavirus cases.
The number of coronavirus cases in India has risen to 1719 with 53 deaths. Out of the total COVID-19 cases, 1,516 are active, while 150 patients have been cured. After the announcement of 21-day nationwide curfew, Indian Railways suspended all its passenger services including Mail/Express trains, local trains and other long-distance trains till April 14 in the wake of COVID-19. However, freight movement of the trains is still on to carry the essential commodities throughout the country. If you want to know more about the 21-day nationwide curfew, read the blog Nationwide Lockdown.
Don't you think it is an innovative approach of Indian Railways to help the healthcare system of India? Tell us in the comments below. Stay safe, stay alert! Keep reading the Trainman blog to know the latest updates on railways and COVID-19 virus. Trainman advises all its fellow travellers to maintain social distancing in the wake of COVID-19.