The Jammu and Kashmir government has decided to open tourism in the union territory in a phased manner from July 14. A set of guidelines has been issued by the government for the same. In the first phase the tourism is limited to only those arriving by air. Moreover it is mandatory for all the tourists to get their RT PCR (reverse transcription-polymerase chain reaction) tests done on arrival. The tourists also need to have confirmed hotel bookings before arriving in the Union Territory.
The travel and the tourism sector in Jammu & Kashmir have faced a major blow due to closure in the wake of the relocation of J&K's special sector and then complete shutdown due to COVID-19 pandemic. Jammu and Kashmir has reported 10,827 coronavirus cases till date of which 6,095 patients have recovered while 187 have succumbed to death. To know in detail about the coronavirus outbreak in India check real time COVID-19 updates. Tourism in Jammu and Kashmir has reopened after 10-months closure. The lockdown has resulted in job and financial losses. A survey conducted by the Kashmir Chamber of Commerce and Industry (KCCI) reveals that loss is of more than 1,056 crores that have been further multiplied by the pandemic. Resumption of the tourism sector is very crucial for places like Jammu & Kashmir as it is the backbone of the economy.
In phase one, tourists visiting Jammu & Kashmir need to abide by the following guidelines:
All incoming tourists must have confirmed hotel bookings for the duration of their stay.

All tourists must have confirmed return air tickets.

Taxis or transport facilities have to be pre-booked via the hotel or travel agency for which the J&K Tourism Department will put detailed procedures on its website.

People above 65 years of age should avoid visiting tourist attractions.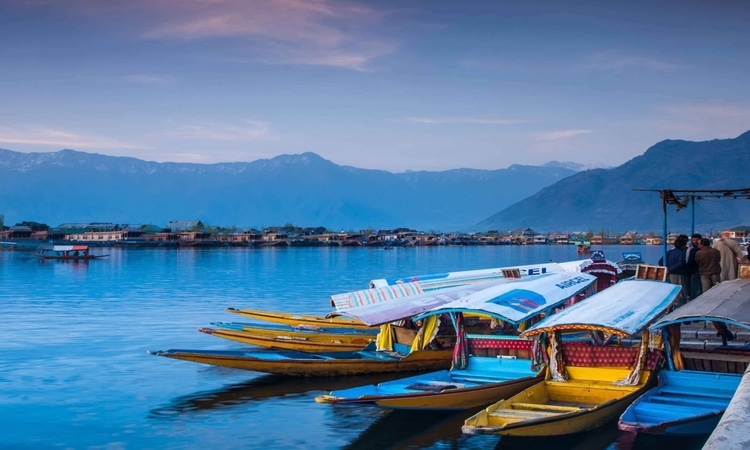 Arrival, testing and accommodation

It is compulsory for all the travellers to book their hotels, houseboats and guesthouses well in advance. The proof of the same shall be checked on arrival.

Vacationers coming by the air are only permitted. On their arrival they shall undergo RT PCR (reverse transcription-polymerase chain reaction) testing. Till the RT PCR test results show negative for COVID-19 tourists will not be allowed to move out of his/her hotel. Test results usually arrive within 24 hours.

In case a tourist brings COVID-19 negative report from their departure point then there is no need for isolation at hotels. However, RT PCR testing shall still take place.

In case a tourist is found out to be positive then he or she shall be sent to a medical facility as per protocol.
Pick up facility & departure
Travel agents, houseboats, hotels and guesthouses shall provide the pickup and drop facility for their guests while following the social distancing norms.
Aarogya Setu
All the holidaymakers must have Aarogya Setu app installed on their mobile phones and shall be checked 'safe' status on the app at the time of arrival before entering the premises.
We hope this blog has put rest to all your worries on the safety and precautions that would be followed in Jammu & Kashmir amid coronavirus. So, get your friends & family along and book your tickets hassle-free through Trainman app. Download Trainman App to check PNR Status of your ticket, Train inquiry, Seat Availability, Running Status of special trains and many such features.