In recent years, solo travel has rapidly gained popularity across the world. There are many reasons for this, including being able to explore at one's own pace. Solo travel also affords you the chance to expand your social circle as you may meet and befriend others travelling the same way.
Here in India travelers can look forward to experiences that are sure to leave a lasting impression. Besides the never-ending stream of attractions, you can also expect warm hospitality. The country boasts a wide array of spectacular destinations, each boasting unique attractions natural, historical, or cultural.
Hampi
Hampi is a name commonly found on the bucket list of most avid travellers. While the name did not ring a bell with most till very recently, it has quickly gone on to become a popular favourite. The heritage site is situated on the banks of Karnataka's Tungabhadra River in Southern India and boasts the remains of the magnificent Vijayanagara Empire.
Attractions in Hampi
Hippie Island
All who know Hampi well are sure to be familiar with Hippie Island also known as Virupapura Gadde. Situated by the river bank, it is a popular haven for hippie backpackers, many being foreigners.
Hampi Ruins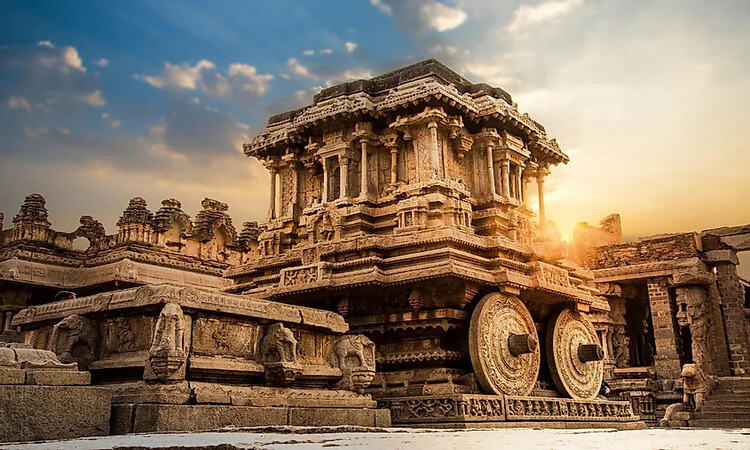 As a notable World Heritage Center, Hampi features some of the most evocative and beautiful ruins in India. These remnants of a bygone era are as magnificent today as they were during the golden age of the Vijayanagara Empire. Some notable ruins in Hampi include:
Matanga Hill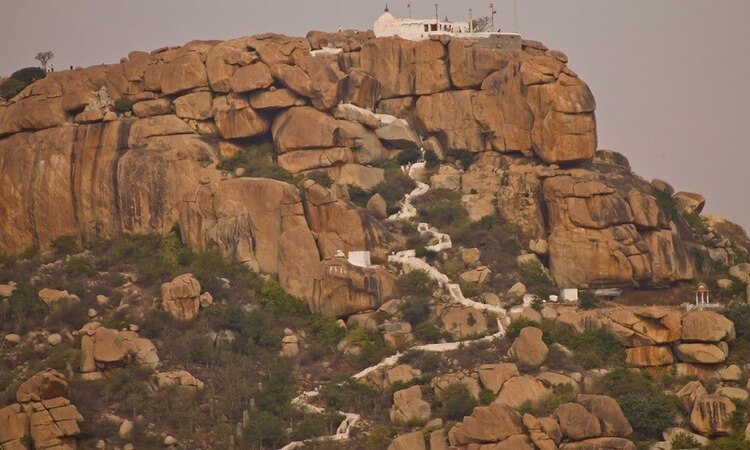 Located at Hampi Bazaar's eastern end, around 1 km from Hampi Bus stand, Matanga Hill offers visitors a spectacular view of the city's ruins and beautiful landscape. It is said to have been the abode of Saint Matanga which is mentioned in the Ramayana. You will also find a small cave on the hill, believed to be the hiding place of Sugriva the king of Kishkinda.
Trains To Hampi
Hampi can be easily reached from Hospet, a 13 km distance from the city. Some of the major cities that are connected with Hospet are Bangalore, Hyderabad, Goa, New Delhi, etc.
Kasol
Kasol is a cozy hamlet in the picturesque Parvati Valley in Himachal Pradesh. It is situated right beside the Parvati River. The town is a popular hotspot for backpackers and also serves as a base for short treks to places like Kheerganga and Malana.
Attractions in Kasol
Manikaran Gurdwara
Located within 15 minutes from Kasol, Manikaran Gurdwara is a notable pilgrimage site for both Hindus and Sikhs. Here, you will be bathed in any of three hot springs that are said to have therapeutic characteristics as they contain sulphur.
Parvati River
This thundering river flows across the Parvati Valley from the Man Talai Glacier into the Beas River. While the dangerous currents of the river rule out any adventure sports such as rafting, it is an excellent spot to leave behind the daily grind and be mesmerised by its rumbling sounds
Chalal
You can reach this quaint little village by taking a 30-minute trek from Kasol. While many tourist hubs of the region are becoming increasingly commercialised, Chalal has managed to retain its old-world charm. This is the main reason why it is extremely popular among backpackers and trekkers.
Be sure not to miss out on the chance to sip hot chai while you soak in the splendour of the grand panorama that is the Himalayas. An experience no other place in the world can match.
Tosh
This picturesque village is situated at the far end of Parvati Valley in Himachal Pradesh. In the past, people had to trek uphill to reach here, however it has since become possible to reach by motor vehicles thanks to a bumpy highway that connects the town to Barsheni. It is a 3 KM drive and you will easily be able to find taxis to ferry you if required.
Attractions in Tosh
Tosh Mandir
Located at the heart of town, the Mandir is considered among the best attractions in Tosh. The temple dedicated to sage Jamdaghni Rishi is constructed mostly of wood. Access to the temple by tourists is largely restricted, however, you will be able to take photographs from the temple complex. From this vantage point, you will also be able to include the spectacular mountains in the backdrop.
Waichin Valley
Being an area in Parvati Valley that is yet to be widely explored by visitors, this is one locale you would not want to miss out on. Owing to its charmingly beautiful landscapes, it is also often called Magic Valley.
Barshaini
Situated at the far end of Parvati Valley at 2500 meters above sea level, this cosy hamlet is a popular starting point to reach Tosh, Kalga Village, and Kheerganga. Here you can look forward to being treated to the most surreal views in Parvati Valley.
Pondicherry
This former outpost of the French in India sits nestled between the Bay of Bengal in the east and the state of Tamil Nadu in the west. It shares much of its language, culture, and heritage with the latter.
The French colonial legacy is apparent in the city's architecture, especially in the area that used to be inhabited by the French colonists. This area known as "White Town" is located next to Rock Beach.
Attractions in Pondicherry
Serenity Beach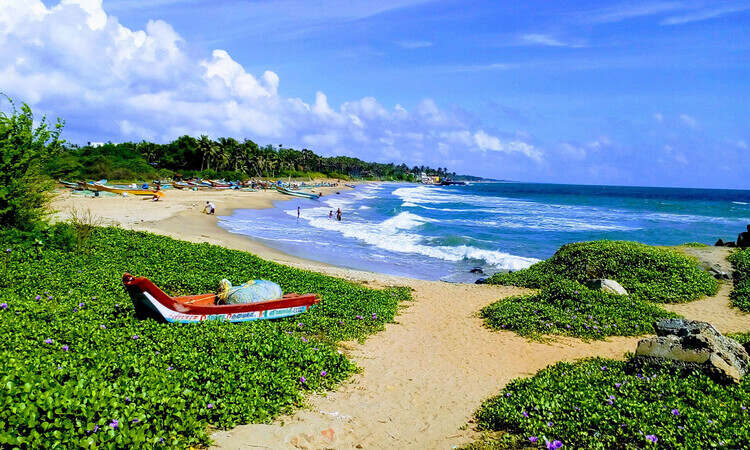 Be sure not to miss the amazing waves and swimming experience of this spectacular locale. Additionally, the beach is also known for surfing and currently has three surfing schools. You will also find some cool cafes here serving some delectable goodies.
Paradise Beach
This popular destination for tourists got its name due to the peaceful experience it offers. You can reach here by taking a boat ride from Chunnambar Boat House with tickets costing roughly INR 210 each. The pristine beach surrounded by blue waters offers you a heavenly experience and truly lives up to its name.
Auroville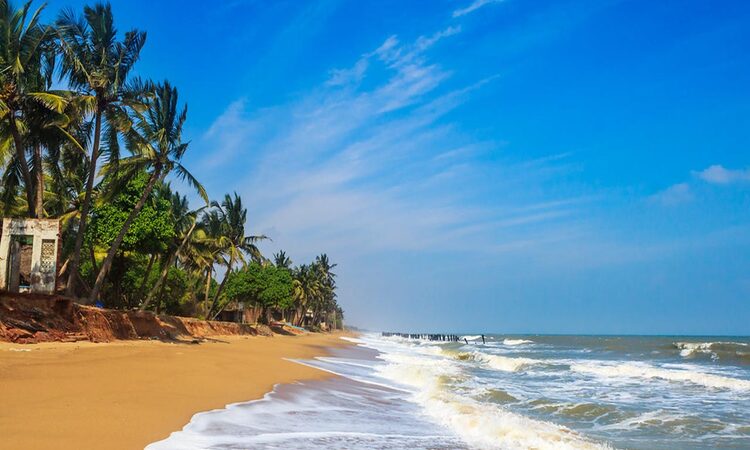 The well-known township is easily accessible by rickshaw, scooty, or shared conveyance. It takes about 35 minutes to reach via East Coast Road from Pondicherry town. The township was envisioned by its creators to be a "Universal Township" that will allow people from all corners of the globe to "live in peace and progressive harmony". Among its most notable attractions is the Matri Mandir, a retreat for individual silent concentration that is located at the heart of Auroville.
Sri Aurobindo Ashram
Starting off in 1926 as a small group of Sri Aurobindo Ghosh, the ashram has since grown into a large, diverse community consisting of around 1600 members. The main ashram is situated on the eastern side of Pondicherry, though members work in various Ashram buildings spread out across the city. Notable sites and places to visit include The Center Of Education and the Samadhi of Sri Aurobindo.
White Town Cafes
These are a must for the Pondy bucket list of ardent foodies. Treat yourself to delectable cuisines. There are many mouthwatering treats you can look forward to ranging from perfectly cooked pizzas and pasta to classic cheesecakes. Some notable eateries you might want to check out include La Maison Rose, Cafe Des Arts, and Rendezvous Cafe Restaurant.
Promenade Beach
While the main beach of Pondicherry started to disappear in 1989 due to sea erosion, it has recently been restored on the southern side. Nowadays the Promenade Beachfront is among the most frequented places in the town for both tourists as well as locals.
Trains To Pondicherry
Rishikesh
Rishikesh is well known for its spiritual significance and is a popular destination for yoga enthusiasts from around the world. This peaceful town is situated by the Holy River Ganga in the Himalayan foothills. Besides yoga and meditation, Rishikesh is also renowned for adventure activities such as white water rafting, trekking, cycling, camping, and bungee jumping.
Attractions in Rishikesh
Laxman Jhula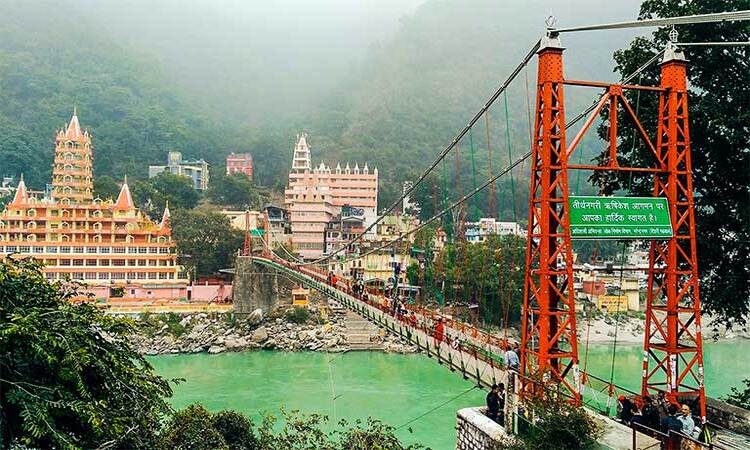 The Laxman Jhula is a suspension bridge built in 1939 standing at around 70 feet tall and 450 feet in length. Legend has it that it is built in the same place where Lakshman from the Ramayan crossed the Ganga river using a jute rope.
The International Academy of Meditation
Better known as The Beatles Ashram, the academy was active mainly in the 1960s through to the '70s. It is currently a major tourist attraction and is part of Rajaji National Park.
Chandrashila Trek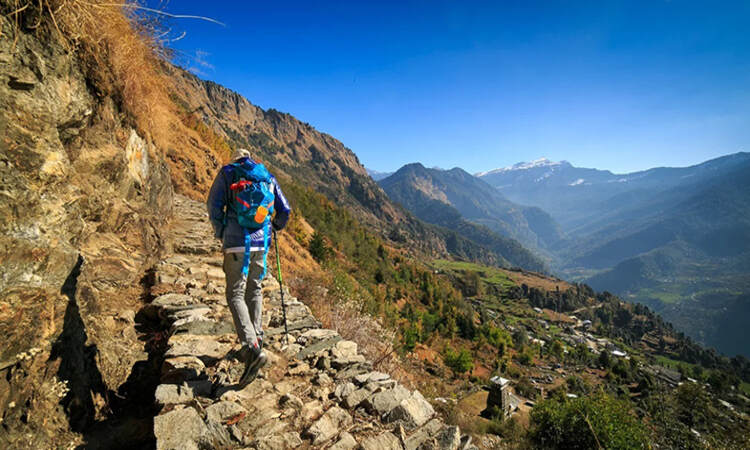 Picture yourself traversing across pebbles and cobbles, green meadows, and snow-laden peaks. Head over to Chandrashila and this can easily become a reality. Chandrashils means "Moon Rock" and the peak certainly lives up to its name.
Standing at 13,000 the summit can take you beyond the moon and up to the heavens. And the best part is you will be greeted by Lord Shiva himself at his temple located at the top.
Trains To Rishikesh
Udaipur has been considered a crown jewel of the subcontinent going back to Mughal times. Today it is among the top attractions in the country with tourists clamouring to experience its glorious past along with its incredible present. It is also a popular venue for film shoots as well as destination weddings.
Attractions in Udaipur
Lake Pichola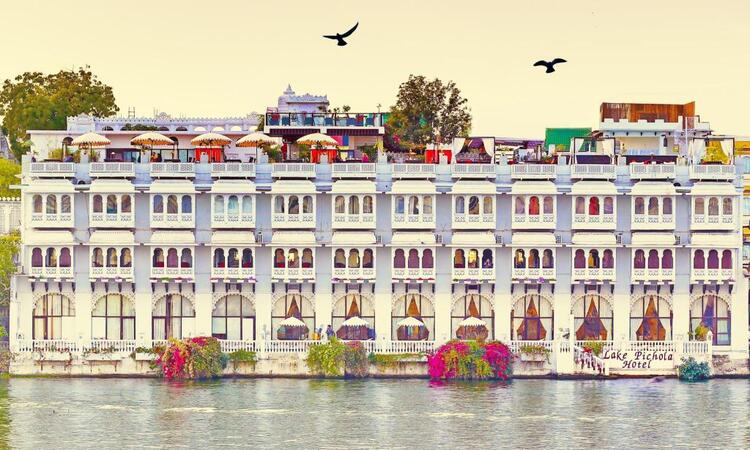 Completely encircled by some of the most spectacular buildings on all sides, this epitome of splendour is a sight you do not want to miss. The grand buildings surrounding it include palaces, temples, along with local houses. This is an excellent spot for some interesting photography or even a boat ride if you prefer.
Sukhadiya Circle
This large roundabout on the road to Mt Abu and Ranakpur features a beautiful garden and a 3 tiered fountain in the centre of a pond. The latter is especially captivating to see at night. You can also find some delectable street treats such as chole bhature and pav bhaji in the many stalls around the circle.
Camping in Udaipur
Besides palaces, grand temples, and other trappings of luxury Udaipur is also known for its desert campsites. These range from luxury camping (after all what is Udaipur without luxury) such as Raas Leela Luxury Camps to more simple setups like Ganga Risala.
Trains to Udaipur
Conclusion
As a solo traveller, you will want to carefully consider some key points before embarking on your journey. Some considerations are common to all travellers solo or otherwise such as budget, logistics, and time of the year. These are essential to have a memorable and fun travel experience.
You will notice that all of the destinations we have reviewed can offer a fun experience for a variety of travellers. This includes solo travellers as well. Whether it's trekking, camping, photography, or just plain old relaxation, you are guaranteed to treasure every moment.
Solo travellers will have to consider additional factors such as safety and security. All of the aforementioned destinations are reputed to be fairly safe for travellers. Additionally, you will also be able to find good medical facilities at all of them.
Moreover, if you do find yourself in need, you can easily approach the local tourism department offices for any assistance. With proper planning and adequate preparation, you are sure to have a memorable experience. And, here is a secret gift from Trainman to all solo travellers. If you have booked your tickets with Trainman, you can avail Executive IRCTC Lounge Access at 7 different stations across India. Also, if your journey is important, we will make sure you reach your destination, all you need to do is to opt for Trip Assurance.