The deadly Covid-19 pandemic has changed the lives of almost every individual in some capacity or another. The number of positive cases has peaked in the ongoing 2nd wave, but the fear and psychosis remain intact. For the convenience of passengers,
the South Eastern Railway has decided to extend the services of 14 Special trains on their existing path
.
Railways is resuming and extending several suspended train services for the convenience of railway passengers. These will cover the areas of Southern and Eastern India.
Train Timings and Stoppages

The train 02449 Shalimar Secunderabad Special Fare Special departs from its base station Kolkata Shalimar (SHM) at 12:20 pm and arrives at the destination station Secunderabad Jn (SC) at 01:55 pm the next day. This train will have stops at Santragachi Jn, Kharagpur Jn, Balasore, Bhadrak, Cuttack, Bhubaneswar, Visakhapatnam, Warangal, and Kazipet Jn.
On the return journey the train 02450 Secunderabad Shalimar Special departs from its base station Secunderabad Jn (SC) at 04:00 am and arrives at the destination station Kolkata Shalimar (SHM) at 06:05 am the next day. En-route this train will halt at Kazipet Jn, Warangal, Visakhapatnam, Bhubaneswar, Cuttack, Bhadrak, Balasore, Kharagpur Jn, and Santragachi Jn.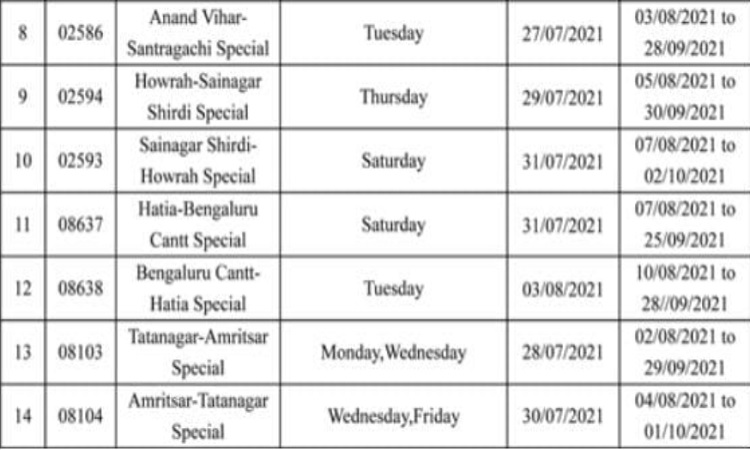 Indian Railway is restoring its passenger train services to almost pre Covid-19 levels. These trains are also likely to be special trains only and not regular passenger services.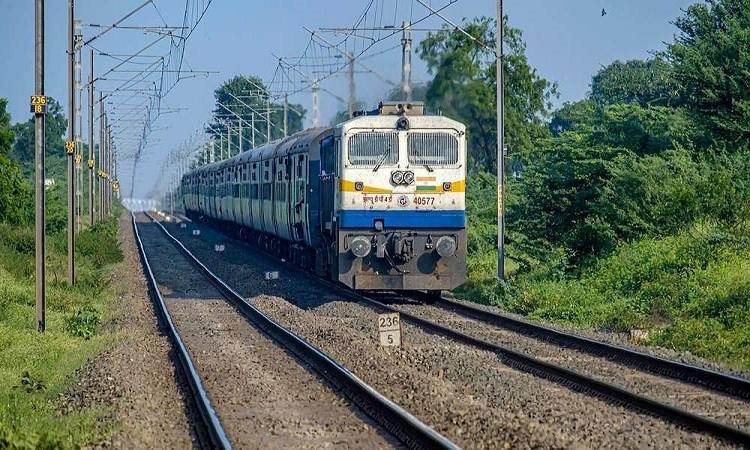 All regular passenger train services of Indian Railways were suspended when a nationwide lockdown was declared last year in March but since May 2020 special train services were started by the national transporter in a phased manner.
What do you think about the extension of these 14 special trains of the South Eastern Railway? Tell us in the comments section and stay tuned to the Trainman Blog to know all the latest updates on Railways and Covid-19. For your one-stop solution, book your train and flight tickets through the Trainman app. Download the Trainman app and check PNR Status of the booked ticket, Seat Availability, Running Status and many such exciting features.