Railways as promised has been involved in revamping the whole travel experience for 1 million passengers who travel daily across Indian Railways. To start with railways chose Sealdah-New Delhi Rajdhani Express and have upgraded various facilities on board. There are many parameters set for which up gradation work is undergoing. Initially premium trains like Rajdhani and Shatabdi trains will be undergoing revamping for which Rs 50 lakh has be allotted for each train. New Delhi Kathgodam Shatabdi Express was also seen upgraded with modern day facilities like revamped berths with new and comfortable rexines night signage indicators inside coaches, air purifiers etc to name a few. Let's see what changes have been installed in Sealdah-New Delhi Rajdhani Express train
New fire retardant material curtains in coaches to minimize damage in case of fire.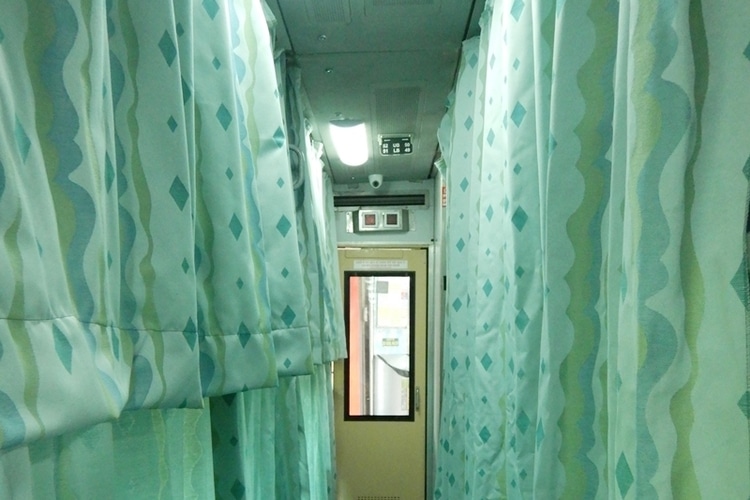 Torn rexines and covers of berths have been replaced by more comfortable and revamped berths.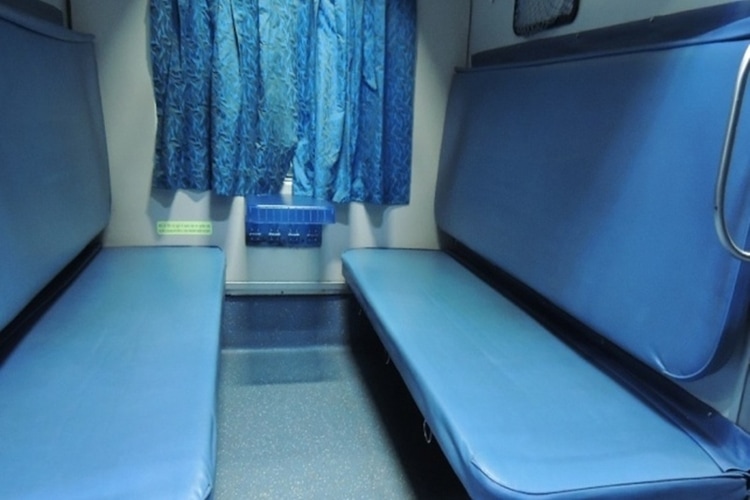 CCTV cameras have been installed in the aisle areas of coaches to ensure safety and avoid theft. Data as long as 15 days will be stored and will be available at any given point.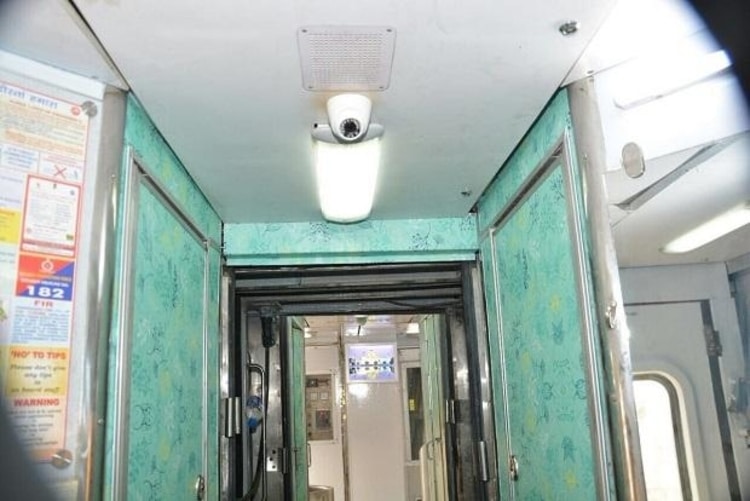 Interior look has been enhanced with LED pictures frames.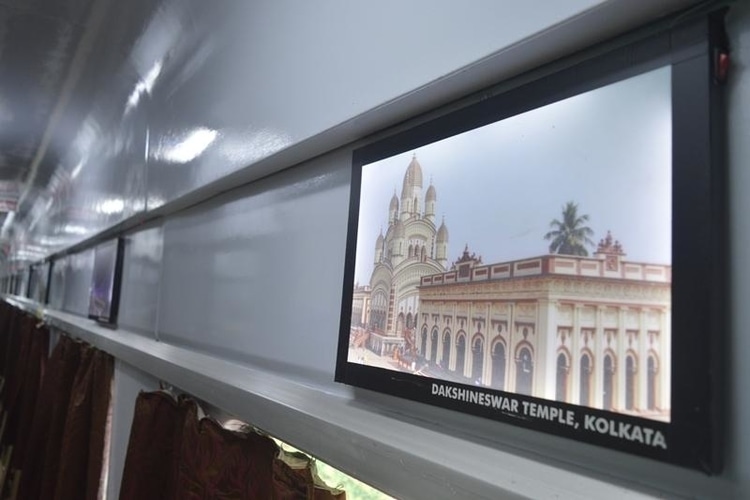 Air janitors are now available in washrooms to minimize foul smell.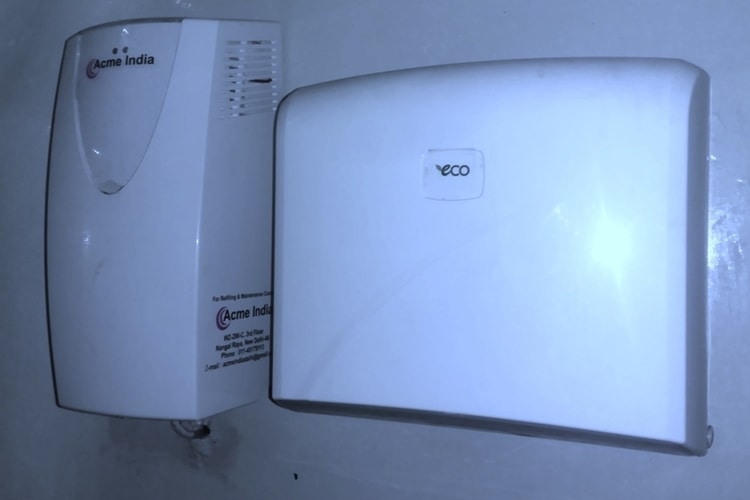 High quality shower faucet in shower rooms. It is also equipped with geysers for hot water.
The PVC (Polyvinyl Chloride) flooring has been replaced in all coaches.
Coaches have been painted with high-gloss paint in doorway area near lavatory inside the coaches.
Doors of washrooms have been coated with vinyl wrapping. Mats have also been placed at various places in the coaches to maintain hygiene and cleanliness.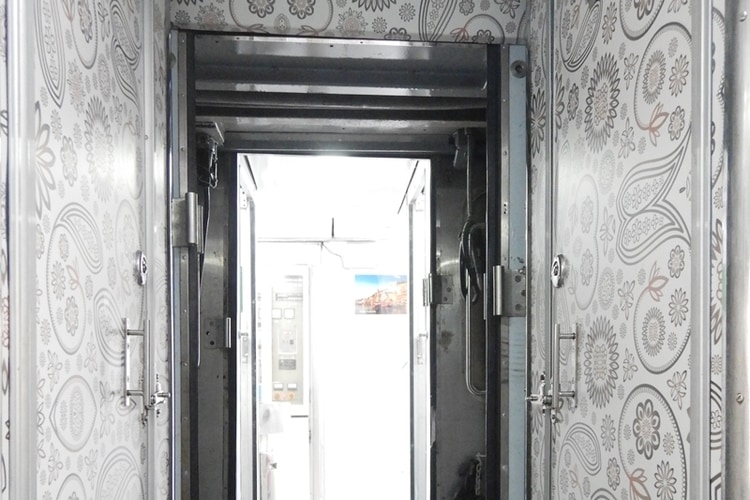 Doors of the coaches have been replaced with PVC swing doors.
Pantry car has been provided with reflective window film to prevent peering in through glass. Also intensive cleaning of pantry at all times will be carried out to ensure clean and hygienic standards.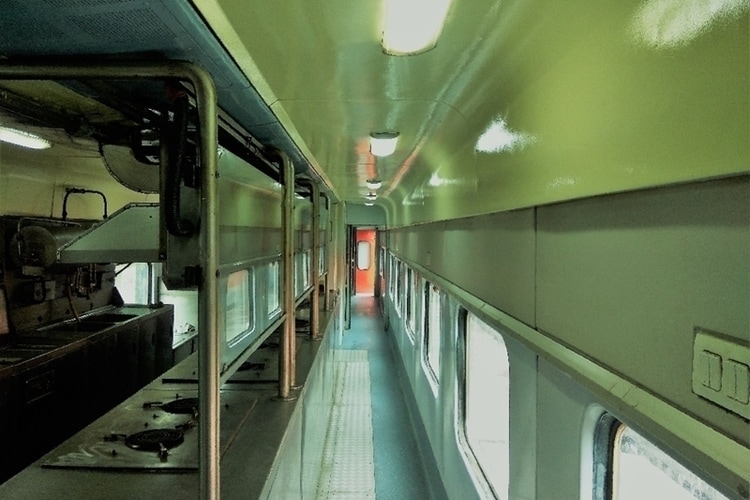 First AC coaches will be provided with color blanket covers.
The power car window glass is replaced with one way film.