In this era of "Mehengai" or inflation you still have places where meal is as cheap as Rs 5 to Rs 50. Yes there are Jan Ahar cafeterias at various railway stations set up by the Indian Railway's IRCTC unit for passengers. These cafeterias work 24X7 and provide wholesome meals including local cuisines, combo meals, Janta Khana and regional cuisines in the price range of Rs 5 to Rs 50. They have standing and seating arrangements and are take aways or self service outlets usually. Items like Idli Sambhar, Vadapao, Tea/Coffee, Samosa, Rajma Chawal, Bread pakoras and thali are hot selling items at Jan Ahar.
Below is the rate list of food items of Jan Ahar at one of the stations: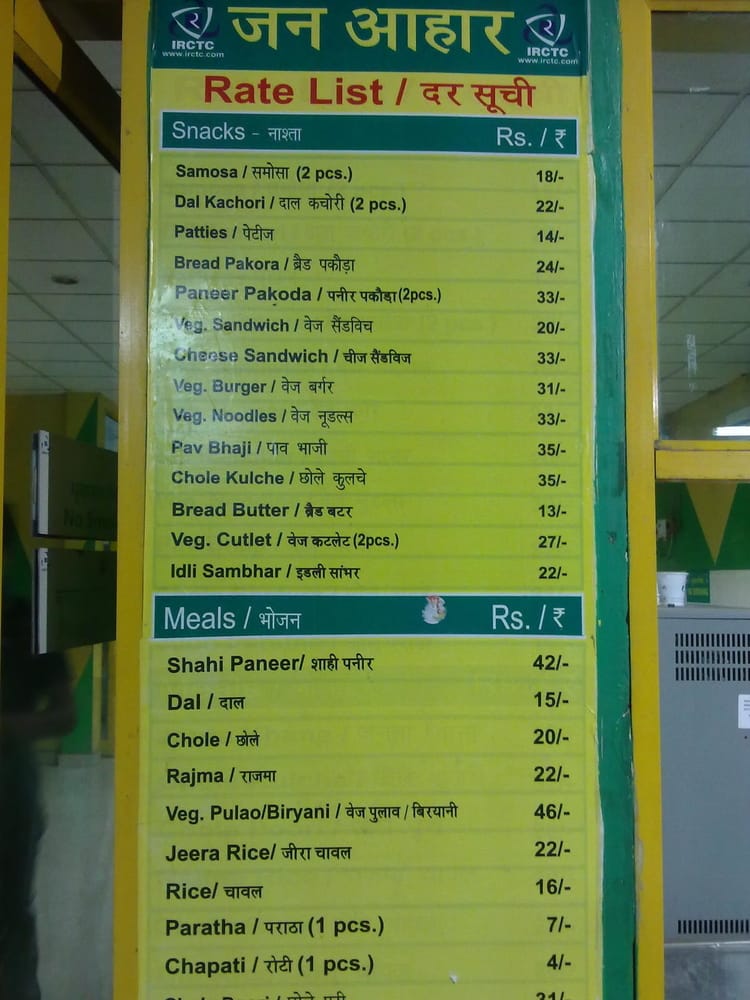 Filter/RO drinking water is also available at Jan Ahar that is free of cost. Jan Ahar cafeterias are usually located at platform 1 or ticketing area of the stations. They have computerized billing system. Thus they prove to be pocket friendly meal system for many. These Jan Ahar cafeterias are truly a delight to 30 million passengers who travel everyday by train in India.