Sixteen people together with driver injured in a fatal accident as two trains collide at Kacheguda Railway Station in Telangana, Hyderabad. The driver of the local train got stuck in his mutilated cabin for eight hours. The tragic accident took place when an MMTS (Multi-Modal Transport System) Lingampalli Falaknuma Suburban train had a head-on collision with train 17028 Hundry Express (UnReserved). Injured people were then rushed to Osmania General Hospital. Till now, no deaths have been reported.
Rail accident happened around 10:30 am in the morning at Kacheguda railway station when an MMTS train that was heading towards Falaknuma collided with the Hundry Express that was coming from Kurnool. A total of five coaches of MMTS train and three coaches of Hundry Express got affected in this catastrophic accident. Initially, the prime reason behind the accident was a technical fault but later it was found out that it occurred due to "manual error". Luckily, the train was running at a low speed due to which the impact of the mishap got lowered.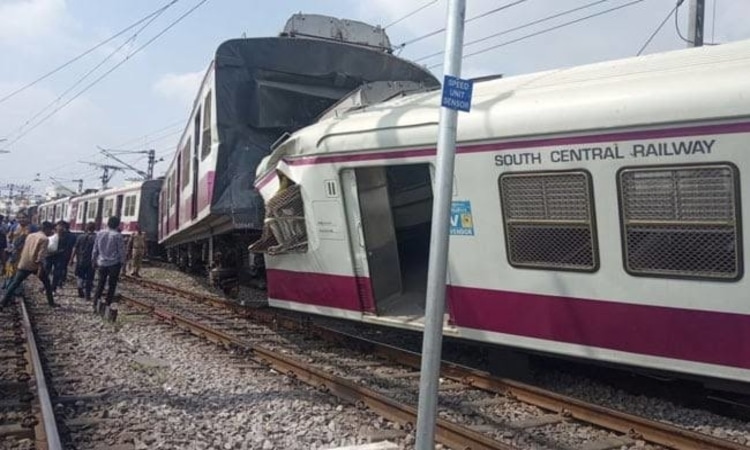 Soon after the accident, railway officials along with the medical relief van and accident relief train reached at the location to carry out the relief measures. Additionally, South Central Railways has also ordered to investigate in order to find out the root cause of the train collision.
As a result of the train collision, several trains are cancelled while a few long-distance trains are partially cancelled or diverted.
Partially Cancelled
Train 57456 Mahbubnagar Kacheguda Passenger (Unreserved) is partially cancelled between Mahbubnagar and Shadnagar, 57606 Vikarabad Kacheguda Passenger (Unreserved) is cancelled between Chitgidda and Kacheguda, 12647 Kongu SF Express is diverted from Dhone to Kazipet, 17625 Kacheguda Repalle (Delta) Express is cancelled between Kacheguda and Malkagiri. In addition to this, over 20 MMTS local trains that ply on Lingampalli Falaknuma and Falaknuma Hyderabad corridor are also partially cancelled.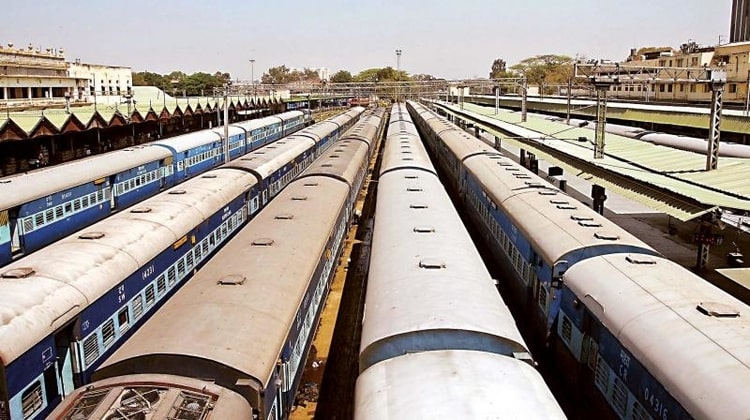 Fully Cancelled
Along with these, train 57474 Bodhan Mahbubnagar Passenger (Unreserved), 57447 Kacheguda Mahbubnagar Passenger (Unreserved), 57308 Medchal Kacheguda Passenger (Unreserved), 07439 Tatanagar Kacheguda Special Fare Special, 57436 Kurnool City Kacheguda Passenger (Unreserved), 77632 Falaknuma Umdanagar DMU, 77642 Umdanagar Falaknuma DMU, 77645 Umdanagar Kacheguda DMU and, 57486 Mirzapalli Kacheguda Passenger (Unreserved) is fully cancelled.
That's all for today. Keep reading Trainman blog to know the latest updates on train and travel. For a hassle-free experience, book your train tickets through Trainman app. Download the Trainman App and check PNR Status of the booked ticket, Running Status of your train, Seat Availability in any train and a lot more.