The Ministry of Railways has deployed a "one-off" special train to ferry stranded migrant labourers on Friday (1st May) that carried over 1200 people from Telangana to Jharkhand in 24 coaches. The train left from Lingampalli (LPI) in Hyderabad at 4:50 AM in the morning to Hatia (HTE) in Jharkhand. It is expected that the train will reach Hatia (HTE) by 11 PM tonight. This was the first train by the Indian Railways to ferry migrants amid nationwide lockdown. As migrant workers were facing hardships, the Telangana government requested Indian Railways to arrange special trains to send migrant labourers home.
The Ministry of Railways had followed all the necessary precautions while running the train like screening of passengers, maintaining social distancing at the station and in the train. The 24-coach train that usually accommodates 72 passengers per coach, contained only 54 people in each according to the social distancing guidelines. Additionally, it did not make any stoppages midway.
The move to send these migrants home by train comes two days after the centre allowed migrants, students and other people who do not have symptoms of coronavirus to return home. Seeing the hardships faced by the people stuck in other states due to COVID-19 lockdown, the centre earlier allowed the movement of inter-state movement of students, migrant workers, tourists, pilgrims and other persons. Around 10 million migrant labourers are stranded across the country.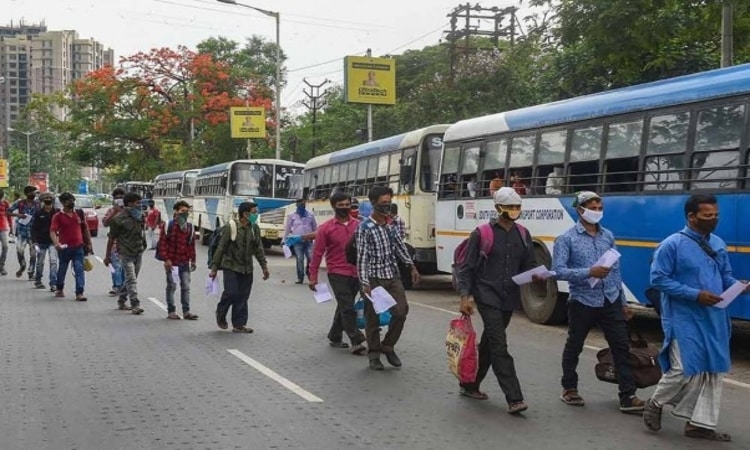 In order to prevent the spread of coronavirus, the Indian government implemented a 21-day nationwide lockdown from March 25. As the coronavirus cases continued to rise, the lockdown was extended till May 3. In the wake of COVID-19 pandemic Indian Railways cancelled all passenger trains from March 22. However, freight trains and special trains are still running to carry essential commodities throughout the nation. According to the ministry of health and family welfare, the total number of coronavirus cases in the country climbed to 35020 today. The number of deaths in the country rose to 1159. If you want to know more about the COVID-19 virus outbreak in Indian check live COVID-19 updates.
That's all for today! Stay home, stay safe. Keep reading the Trainman blog to know the latest updates on railways and COVID-19 virus. Trainman advises all its users not to step out from their homes to prevent the spread of coronavirus.