To ease the burden of the railway passengers after the easing down of the 2nd wave of Covid-19, Northern Railways division has decided to extend the periodicity of the run of the 6 Special Express Trains for the benefit of the travelling public..
Railways is resuming suspended train services and increasing the frequency of several trains. The trains had been cancelled by the railways due to poor occupancy rate of passengers amid an alarming rise in Covid-19 cases all over the country.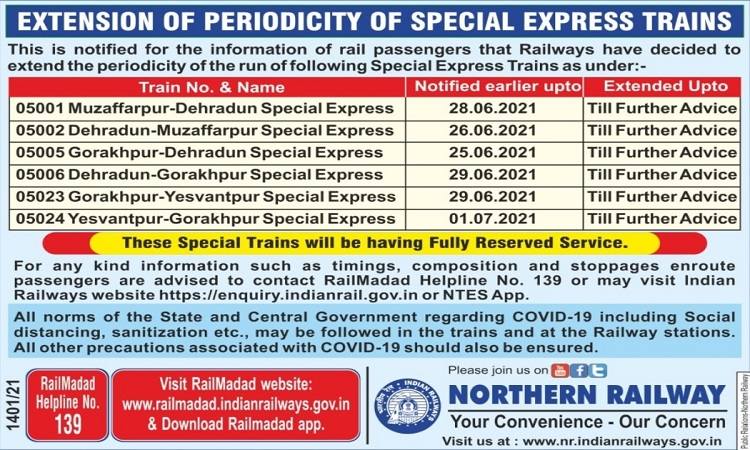 Indian Railway is playing a critical role in these times by constantly ramping up new railway routes to meet the massive transport demand that is coming from all over the country.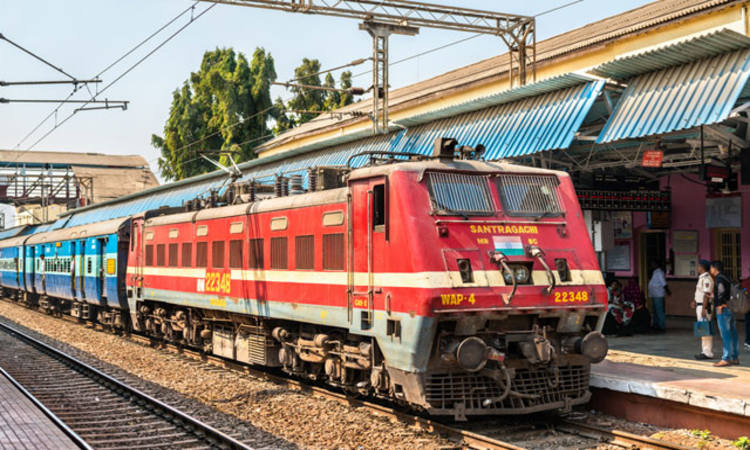 Passenger train services are being ramped up to almost pre-pandemic levels. These trains are likely to be special trains only and not regular passenger services. All regular passenger train services of Indian Railways were suspended when a nationwide lockdown was declared last year in March but since May 2020 special train services were started by the national transporter in a phased manner.
Stay tuned to the Trainman Blog to know all the latest updates on Railways and Covid-19. For your one-stop solution, book your train and flight tickets through the Trainman app. Download the Trainman app and check PNR Status of the booked ticket, Seat Availability, Running Status and many such exciting features.