Indian Railways and IRCTC are finally resuming catering services in premium trains like Rajdhani, Shatabadi, Duronto Expresses, Gatiman expresses and Vande Bharat Expresses. This is such a piece of good news and a great sigh of relief because a recent survey revealed that only 7 to 10 per cent of passengers purchased ready meals, while 40 to 70 per cent preferred cooked food.
"It has been decided by the Ministry of Railways to resume the services of cooked food in trains. Service of ready-to-eat meals will also continue." the Indian Railways had said in the recent order. The order also reads that "Presently, it will be applicable for only Rajdhani, Shatabdi, Duronto, Vande Bharat, Tejas and Gatiman category of trains. For those passengers, who already booked tickets in advance, some directions have been given to the service provider."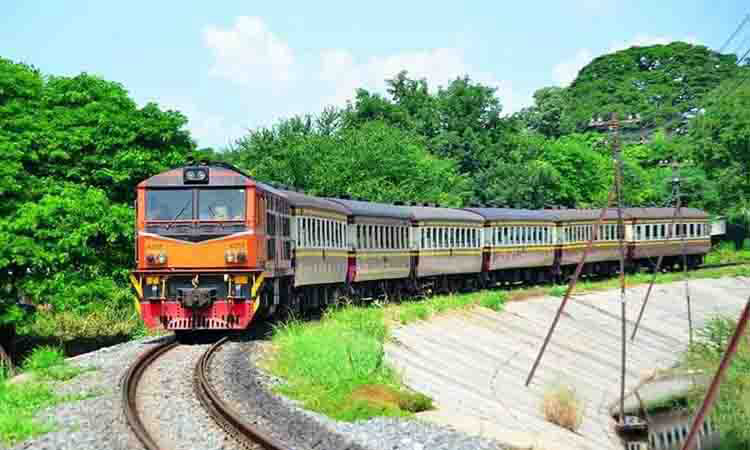 Indian Railway has advised IRCTC to inform e-ticket passengers through SMS and e-mail, who already booked tickets in advance regarding the resumption of cooked food supply. Similarly, Zonal railways shall inform passengers who are booked through PRS via Bulk SMS. For the tickets already booked, IRCTC will provide a facility on its website to opt for catering services and payment of the charges due in advance. This facility will be available for e-tickets as well as counter-ticket passengers.
Here's how to order food online through Trainman App while travelling by train:
Download the app 'Trainman' from the Google Play Store. And choose your preferred language.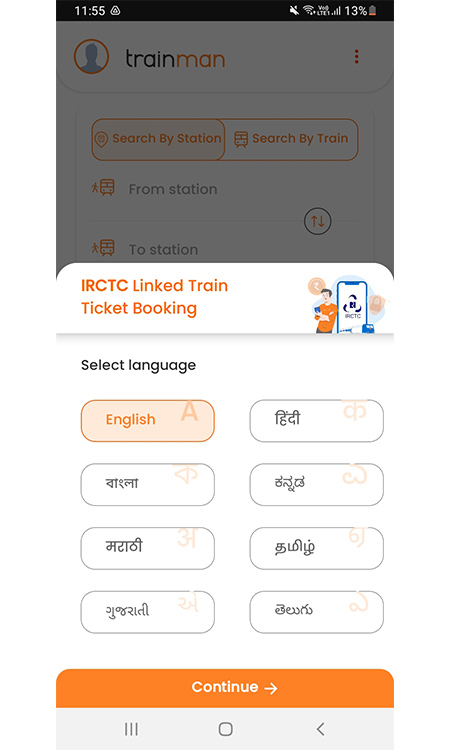 Sign up/login using your mobile number and One-Time Password.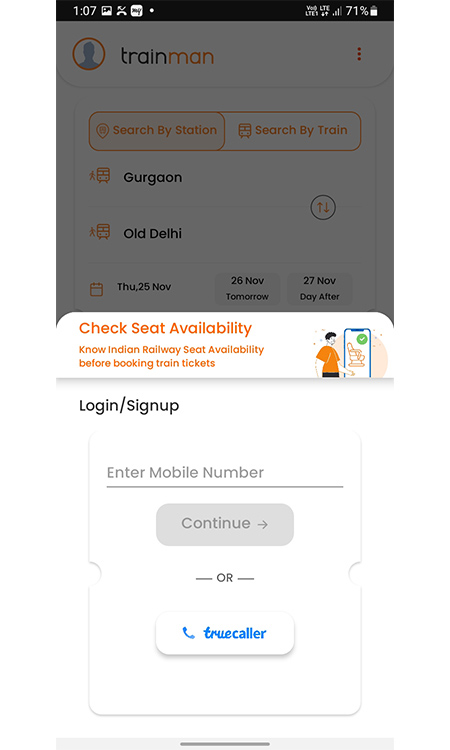 After signing in, you will be landed at the homepage of the app where you can use all the features of the app like book a ticket, check PNR status, running status and many more. All offers that are currently available are shown on this screen.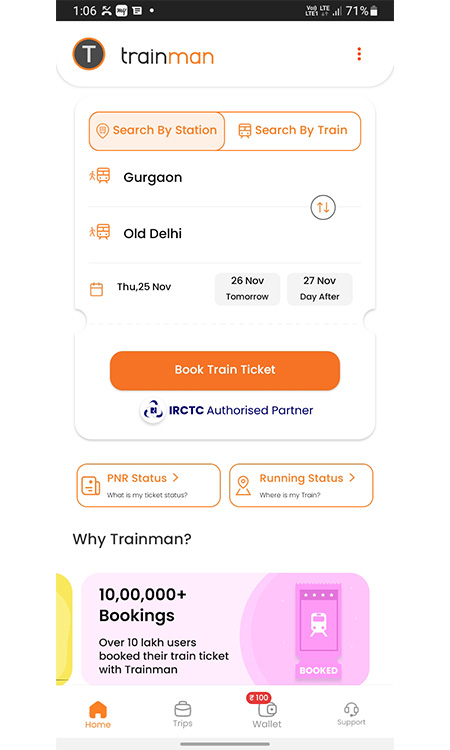 Scroll down below in the app and under more services click the "Order Food" button. You will be redirected to the "Food On Track" Page.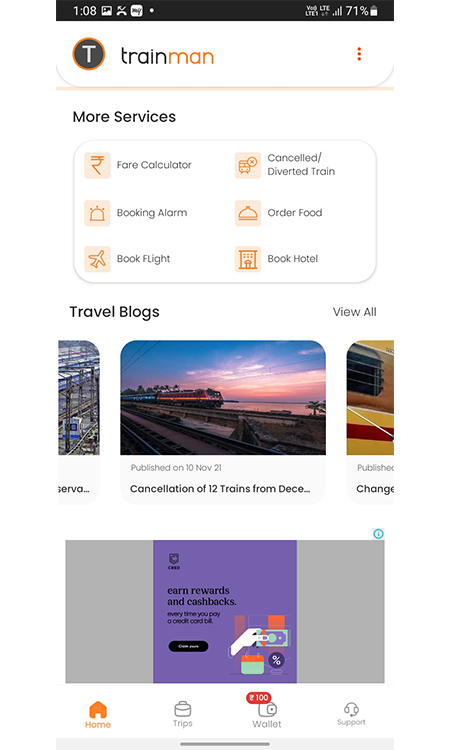 Enter your 10-digit PNR number and click submit. Or Search train or Station to explore the menus and other information.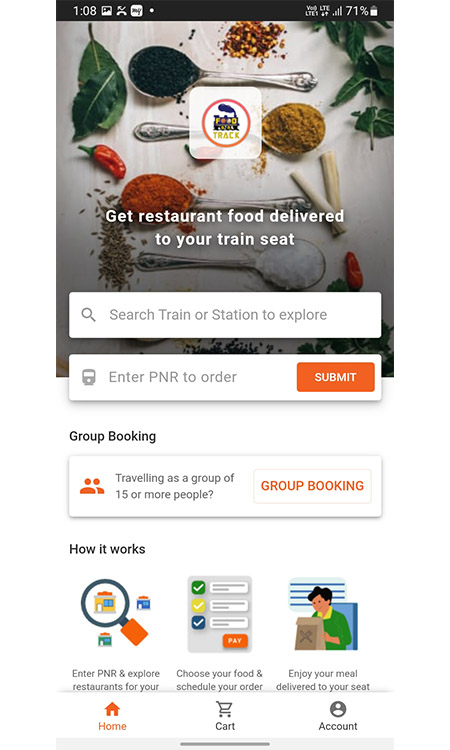 Then you select the station where you wish to get your food delivered.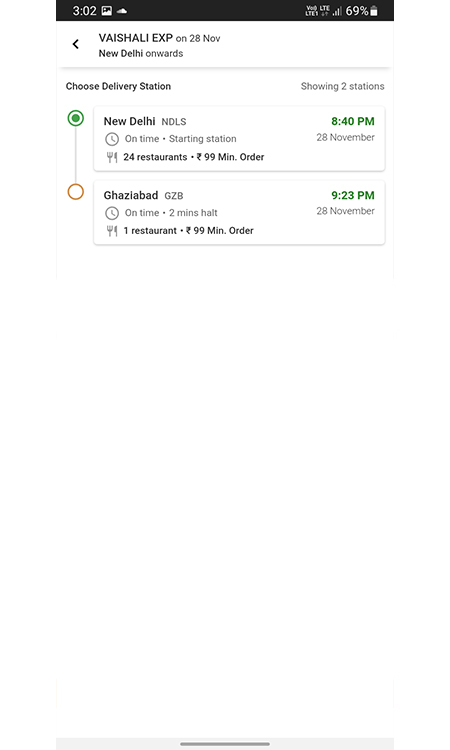 After this, the app will retrieve details about your journey such as train name, station name and passenger details to present a list of food partners that serve on your route.
Choose your preferred restaurant from the list of available restaurants and then select the food that you wish to order.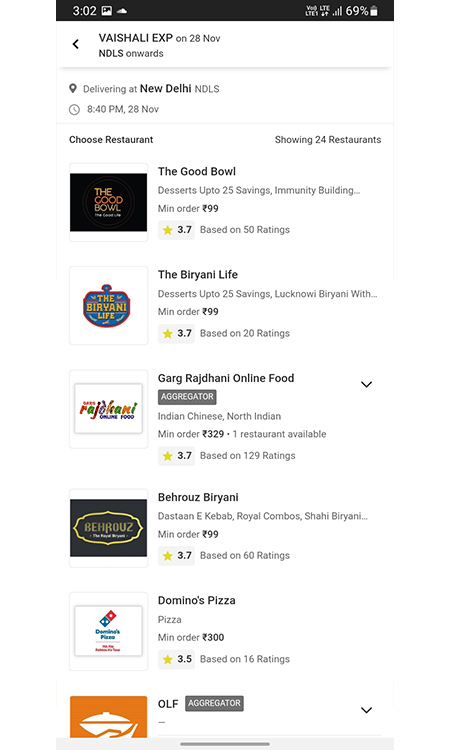 And then you can pay for your food. You can pay online via net banking, cards, UPI or Wallets or offline via cash-on-delivery.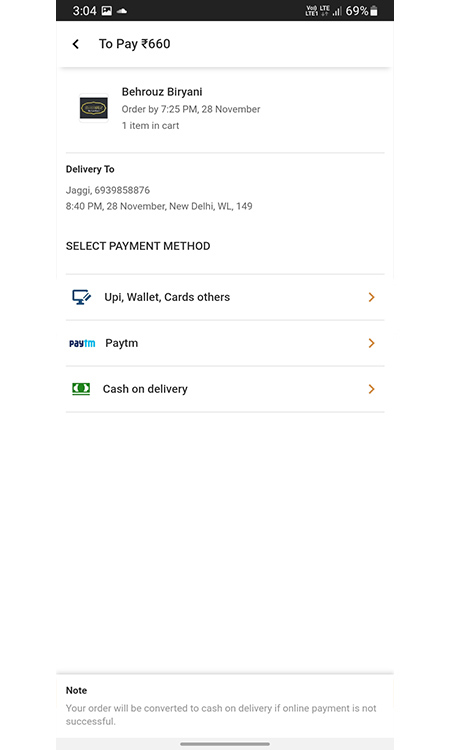 After the payment is done, food will be delivered to you when you arrive at the station that you have selected.
You can book meals for the group as well. Click on the "Group Booking" Button.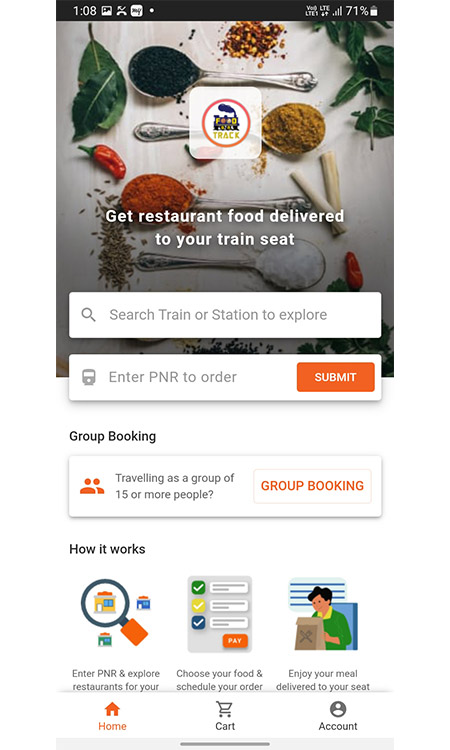 Choose your preferred restaurant from the list of available restaurants and then select the food that you wish to order.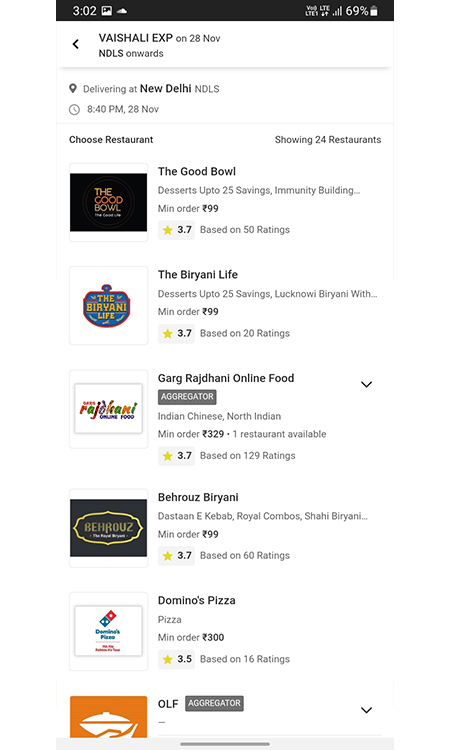 Enter all the details on the next page asked. Also, you can select your preferred language among Hindi and English. Next, do the payment through your desired payment mode (cash on delivery, cards, UPI and wallets) and you are done. However, there is an option for travel agents so that they can book meals for their customers who are travelling in the trains.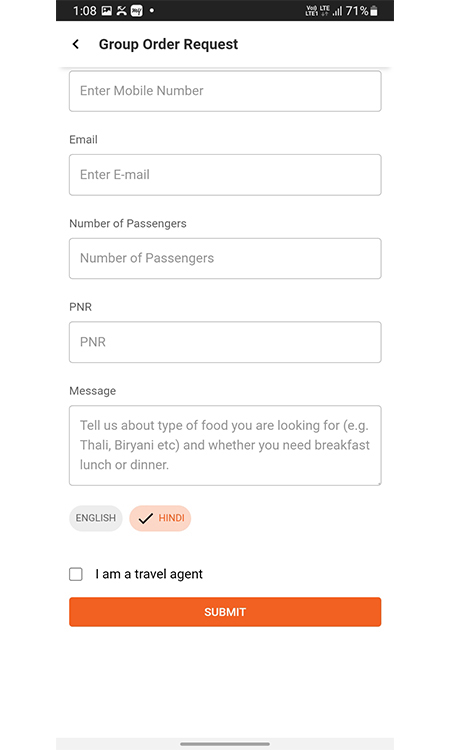 Indeed, this is a piece of good news. So why wait for the next trip and Book your tickets Trainman's application is available on Google Play Store and it has features like checking the PNR Status of the booked ticket, Seat Availability, Running Status and many more. Also, stay tuned to the Trainman Blog to know all the latest updates on Indian Railways.