From breathtaking panoramic sites to rooted scenic places to an appetizing cup of tea, Indian railways are quickly becoming a delight for all food enthusiasts and travellers alike. After unearthing an impeccable fusion of modernity and tradition in its food, Indian trains have become one of the most sought-after ways to travel around.
Some of the food demanded or offered on Indian trains is a testament to changing times that has evolved Indian railways into an assorted food haven for both locals and travellers alike. With Trainman, you can book train tickets online in no time to explore these gorgeous delights while on your way to your destination.
Let's highlight some food items that would call out your hunger pangs to pack your bags and book train tickets now.
Popular Street Snacks
Moong Dal Ke Pakode
Need I say more? No Indian snack serving is ever complete without mentioning these. Their old charm still rules over our hearts and continues to delight our taste buds. When in Bareilly, these pakoras are a must-have.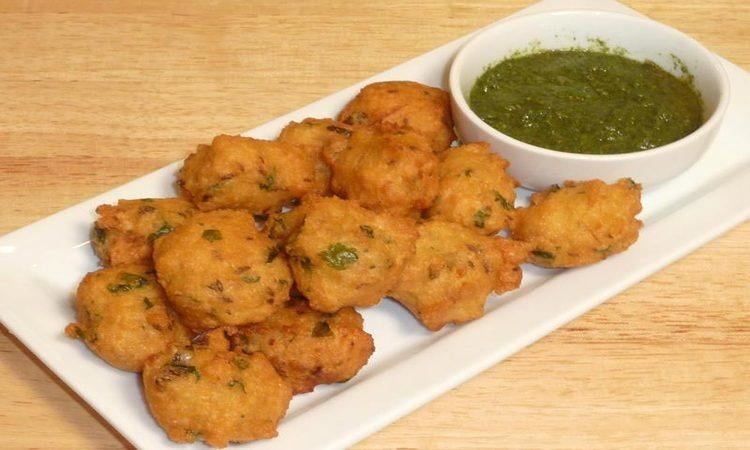 Poha
The dish encompasses traditional Indian recipes, and the vendors will go out of their way to satisfy your inner foodie. The tangy flavours complement the traditional Indian meal perfectly. The food is delicious, and if you're a spice fan, they'll gladly top your meal with some green chillies, but be sure to ask first.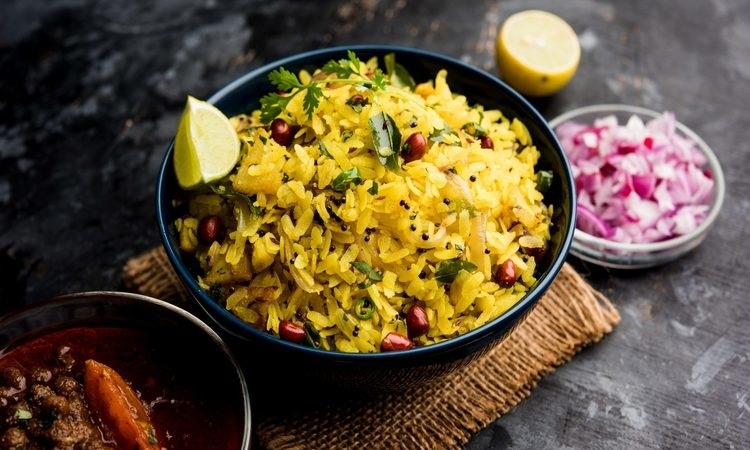 Chow Mein
The popular Chinese dish is aptly available in all parts of India. No matter what train journey you are on, you can get it from any vendor. Now, they also come with several variations.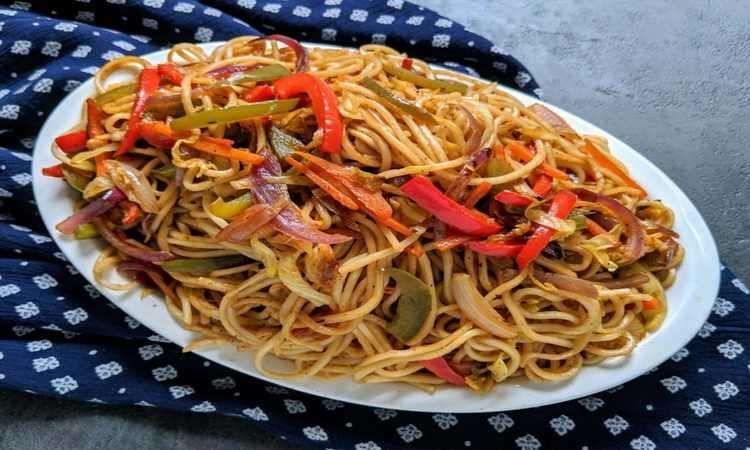 Aloo Tikki
If you are indecisive and can't decide what to eat, then what's better than the traditional Aloo Tikki? The name itself is enough to make our mouth-watery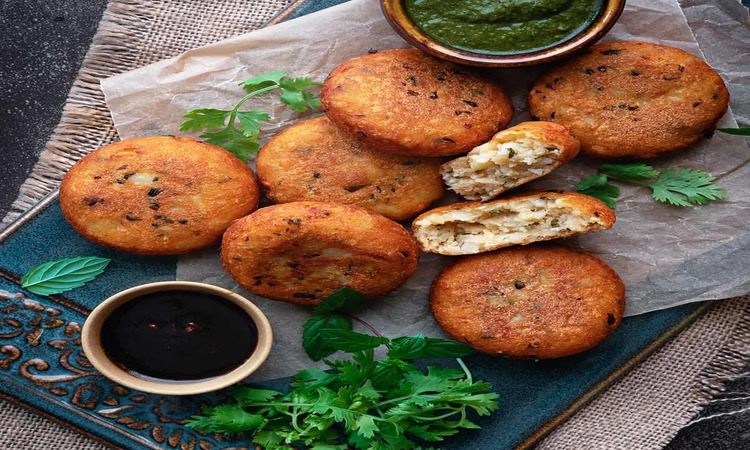 Kachori
No Indian festival is complete without them and that translates to your train journey as well. This spicy deep-fried serving will melt in your mouth as soon as it is served. You can be a little selfish here and have it all for yourself!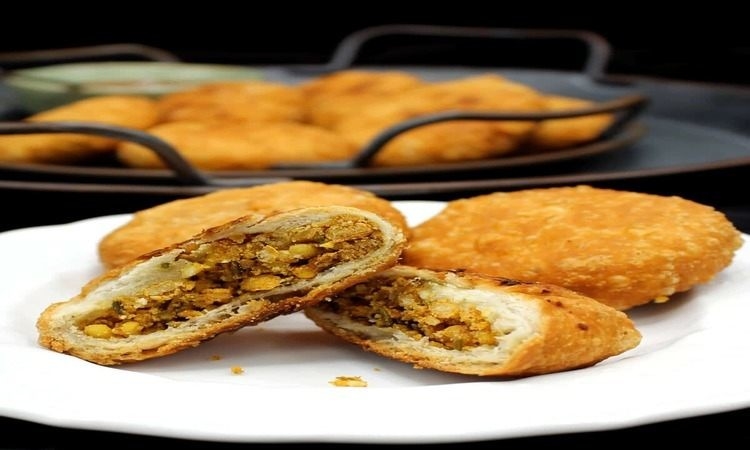 Pav Bhaji
There are only a few people who don't like Pav Bhaji, and they are wrong!! Considered the most enjoyable dish in any train journey, the buttery pav and delicious mash of veggies is something we all crave for!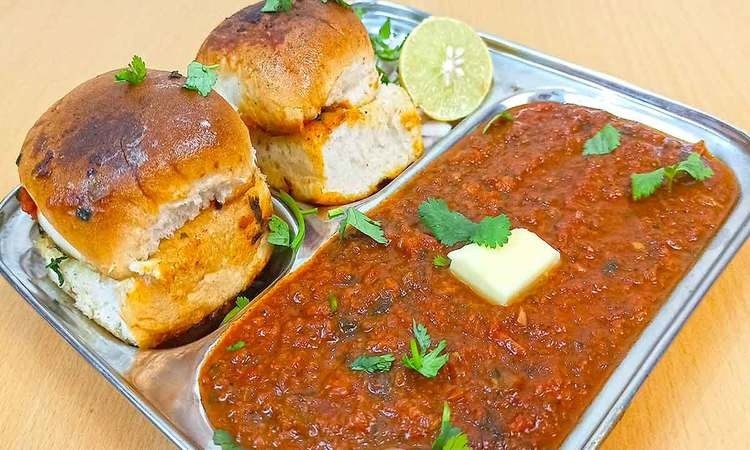 Samosa
Don't feel like having something heavy but still want to eat something delightful? Then Samosa is your way to be! The hot potato mixed with flavorful spices is perfect for any Indian train journey.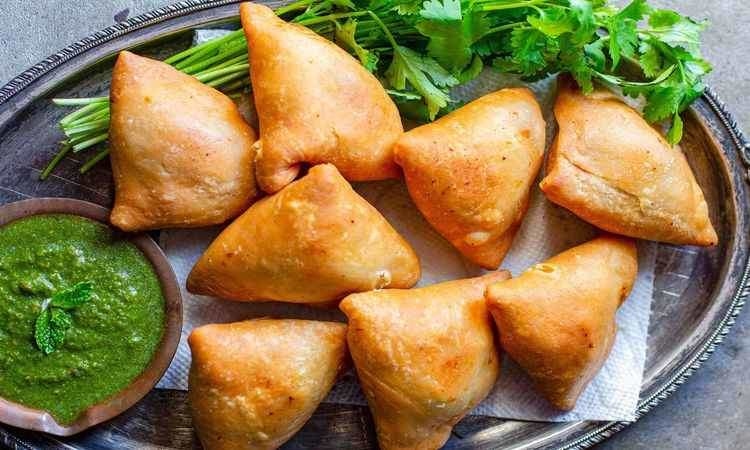 Savoury Dishes
Vada Pav
What's better to start a list than a Vadapav? Surely you have tasted it at your local food shop but none can match en-route the Karjat railway station. Book train tickets to any route in Mumbai and the smell would surely captivate you.
Biryani
We agree!! The taste here is subjective. Everyone likes their version from their place of choice. That also makes it the most beloved dish in the whole of India. Well, excluding Veg Biryani from the debate!!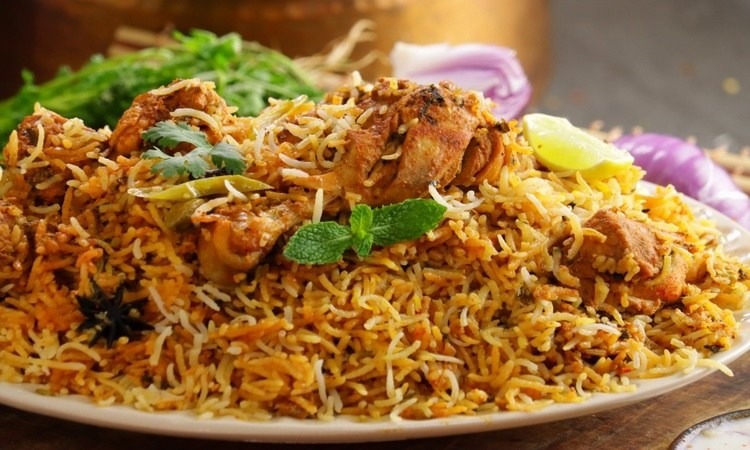 Chicken cutlets
Vegetarians, you can skip this one! This delectable dish can even overshadow the Howrah Bridge in its popularity. The minced chicken coupled with a peculiar spice combination gives them a crispy flavour that we all love!
Aloo paratha
This dish is both congenial and ecstatic which is best served with curd or pickle. Pick it up from any railway station or coach and enjoy it with your friends and family!
Paneer paratha
Another spin-off to the traditional paratha, the flatbread crumbled with cheese is best for family trips or when you don't wish to burn a hole in your pocket. Eat it with curd or a side chutney, it will surely be a delight!
Veg Pulao
Some people might confuse it with veg Biryani but it's different in its smell and process of making. What makes it different is its off-white colour and sauteed vegetables sprinkled all over the rice.
Rajma Chawal
Satiate your taste buds with this flavorful Indian food. Rajma Chawal has a special place in all our hearts!! If you have a long train journey ahead of you, there's nothing better than enjoying Rajma Chawal with your family or friends.
Idli Sambhar
It is addressed as the most satisfying and comforting meal of all! It's widely available on every route to and from South India. If you are travelling to South India by train, don't forget to put this on your bucket list!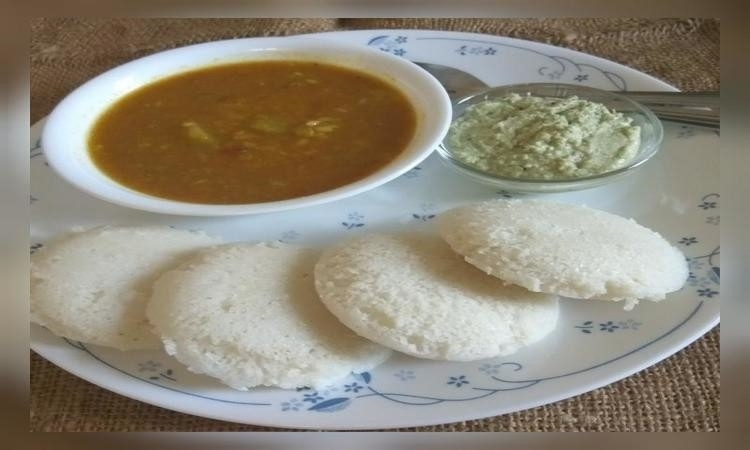 Worried about getting confirmed tickets? Read our tips and tricks blog to know more.
Sweet Dishes
Fresh lassi
Do you like the delicious Sweet Lassi, Mint Lassi, or peculiar Salty Lassi? Whatever your choice, Indian trains serve the best. The highly sweetened smell is enough to get our nostrils asking for more. I mean, what's better than having Amritsar's kulhad Lassi?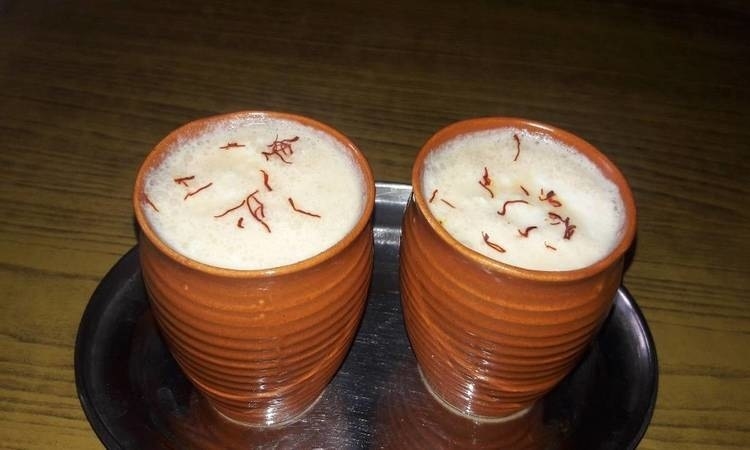 Rabri
Raw milk and fatty layers caramelized on slow heat make everyone's weakness, which is Rabri. Chilled in basic earthen pots, this dish is served all over railway coaches. So be sure to catch one while travelling by train next time.
Pedhas
When in Mathura, go for the Pedas! The words fall short while describing the buttery fat oozing out of Pedhas. Almost every vendor gives one at the Mathura station. Keep in mind to be quick before they sell out!
Lal Sah
Book your train tickets to Guwahati right now if you too want this sumptuous thing complementing your taste buds! Minted with perfection, the mildly sweetened tea with its red concoction can even make coffee lovers fall all for its charm!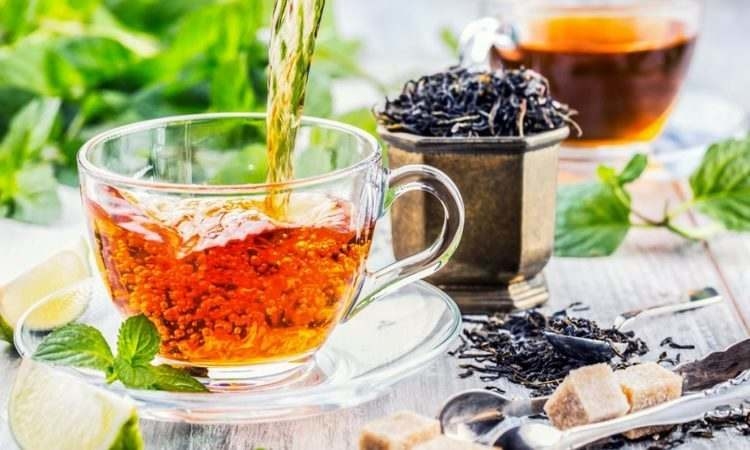 Legacy Food
Thali
Perhaps older than the rest mentioned on the list!! Thali has been the staple dish for Indian railways since the beginning. The cultural exploration offered attracts visitors from all over the world! Local Thali corresponding to the state you are travelling in should be at the top of your list!!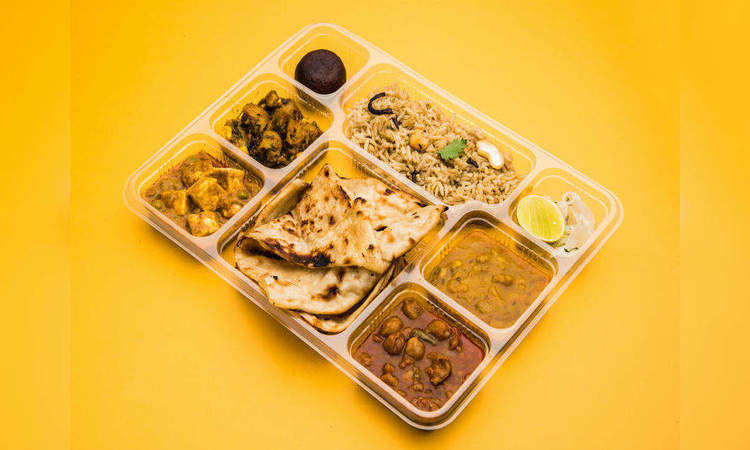 Culinary diversity is a rare trait found only in Indian Railways. Worried about where to look for delicious food? Don't worry, Trainman has got you covered. In a few simple steps, you can order your favourite meal during your journey.
So, what more can you ask for? Keep a list of these cuisines while booking your train tickets online through the Trainman app available on Google Play Store and avail many more features like PNR status, seat availability, Live Running status and much more!