Metro has been an intrinsic part of Delhi. You just cannot miss metro rides if you have ever visited the national capital. It is not only a lifeline for Delhi but also vital for adjoining cities like Gurgaon, Noida, Faridabad, Ghaziabad, Bahadurgarh, and, Ballabhgarh. Seeing the metro moving swiftly at underground and elevated stations, you can totally get to see life in a metropolitan city!! In this blog, we will take you on a metro ride through how metro started in India and knowing some of the captivating facts about it.
History Of Metro
The first metro was started in 1984, Kolkata between Dam Dam to Tollygunge. Man who is behind all this hard work is Elattuvalapil Sreedharan also known as the "Metro Man". Delhi metro construction started in 1998 and it is the first modern metro in India which began to function in 2002 from Shahdara to Tis Hazari (Red Line). First underground metro was started on December 20, 2004, from Vishwavidyalya to Kashmere Gate (Yellow Line). Thereafter, the rapid metro Gurgaon rail started to run from November 2013.
Delhi is the first city with a modern metro rail. Metro lines in India are both Standard and broad gauges. Initially, Delhi Metro had used broad gauge but new metro projects in India are using the Standard gauge. Delhi Metro accounts around 2700 trips every day which commences at 5 AM in morning and ends at 11:30 PM. Delhi Metro Rail Corporation (DMRC) was set up in May 1995, by government of India and government of Delhi. Delhi Metro Rail Corporation (DMRC) is first metro rail to get certification by the United Nations in 2011 contributing to greener Delhi and reducing greenhouse gases and carbon emissions. The metro rail has also started in Jaipur, Hyderabad, Lucknow, and Chennai.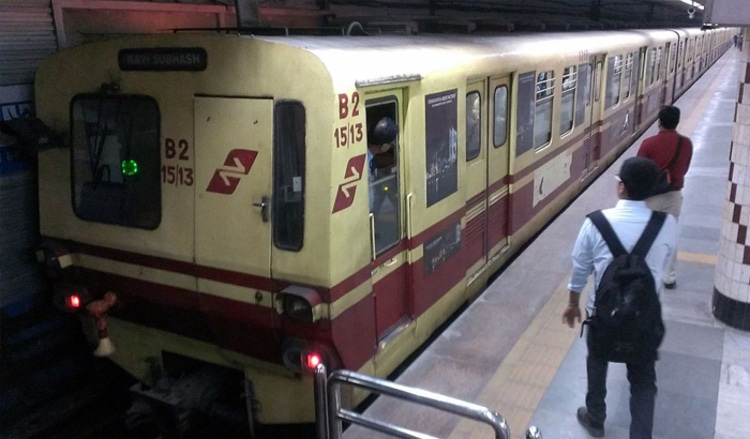 Travelling around the City
To travel through metro, people either need to buy a token or metro card. Fares in Delhi metro is as per the distance travelled. During peak hours, metro fares are relatively cheap. 10% discount is given to smart card traveller. If you are a daily commuter then it is better to get a metro card. If you are new to city, you can also download Delhi metro app which will give you a complete guide of metro. Each metro in Delhi comprises of six to eight coaches in which one coach is reserved for women. Ladies are allowed taking boys up to age 12 years with them in women's coach.
Before boarding the metro, passengers need to get their bags scanned. People are not allowed to carry some items while travelling in Delhi metro like liquor, knife, pets, firearms and other dangerous items. There are 227 metro stations including the airport express metro stations. To escape from scorching heat of Delhi, metro is a life savior. Delhi Metro has eight lines, yellow, blue, green, violet, red, magenta, pink and orange...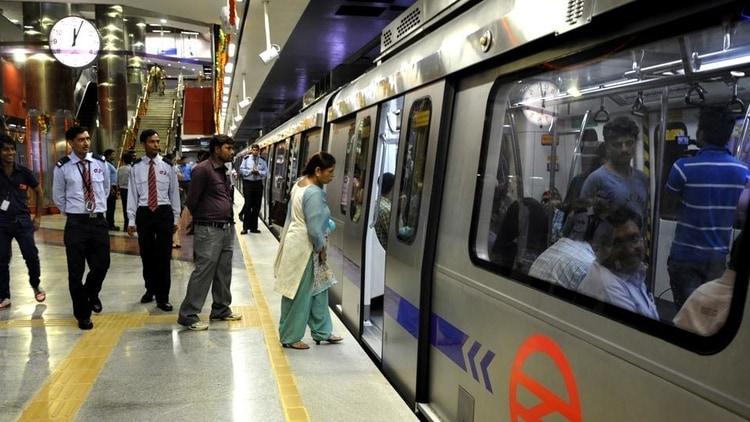 Heritage Line Metro
People who visits national capital for sightseeing must take a ride in Heritage Line of the Delhi Metro. It is an extension of violet line which is operating from May 28, 2017. It has four stations, Delhi Gate, Jama Masjid, Lal Quila and Kashmere Gate. Metro stations of heritage line are depicts thw dynamic culture and heritage of India. Through the launch of heritage line metro, Kashmere Gare is the first metro station with integration of three metro lines Red, Violet and, yellow. If you haven't taken a ride in heritage line metro then, you are definitely missing out something interesting. Go and experience it now!!
Inside the Metro
All coaches in metro are fully air-conditioned with camera surveillance and sliding doors. You will find that some seats are reserved for ladies while others for physically challenged or senior citizens. Along with this, there is demarcation on electronic boards about the metro station. Additionally, there is regular announcement of upcoming stations in Hindi as well as English. As metro is used by people of all age groups so, for the convenience, stairs, escalators and lift is present at metro stations. DMRC has also facilitated passengers with charging points in each of the coaches. During rush hours, metro is jam-packed so be prepared to get squashed.
Delhi Metro Museum
Delhi Metro Rail Corporation (DMRC) has established South Asia's first modern Metro Museum at Patel Chowk Metro Station in New Delhi. It exhibits and provides information to citizens about history, significance and bizarre facts about Delhi metro. Museum is open 6 days a week from 10 AM to 11 PM.
One can also buy souvenirs from metro museum-like key chains, pens, books, etc. Museum showcases panels, historical photographs and some of the major milestones accomplished by DMRC. It has two screens on which short clips, animations, and DMRC corporate movies are played which give us a clear picture of how the construction work was carried out like digging underground tunnels. It also shows us models wearing uniform worn by the metro staff.
It is impossible to imagine Delhi without Metro rail. Metro has facilitated people to travel to farther places at nominal fares. It has come a long way and more such development will take place in coming years. As you have a brief idea about Delhi Metro Rail Corporation, board the train now!! It is not only cheap at your pocket but also safe and saves time. For women who are daily commuters, need not worry as Delhi metro has a separate coach for women.
Recently, there has been news about making delhi metro free for ladies by Delhi Government. What do you think? Tell us your opinion in the comments below. If you haven't visited the national capital then, book your tickets now through Trainman app. Download Trainman app and check the PNR Status of booked ticket, Running Status and much more.