A big shoutout to all the bookworms, bibliophiles, and reading addicts from across the globe as the Jaipur literature festival 2020 is happening from 23 to 27 January 2020 in the capital city of Rajasthan. It is the largest literary fest in the Asia-Pacific that takes place annually. Literature festival started as a very small event by Namita Gokhale and William Dalrymple in 2006 and presently it is one such literature fest that is known throughout the world. "The Greatest Literary Show on Earth" hosts over 2000 speakers and approximately 60,000 visitors from 24 countries. In this fiesta, you can get a chance to meet the world's greatest writers, thinkers, authors, sportsmen, politicians, entrepreneurs, entertainers under one umbrella and engage in a meaningful discussion and debate. In this blog, we will tell you some really exciting things about literary fest.
Things to do
Here is a list of things which you can do at this grand fiesta. To start with let us first know the necessary details about the event.
Jaipur literature festival venue:Diggi House, Shivaji Marg, Sawai Ram Singh Rd, C Scheme, Jaipur

Date:23 to 27 January 2020

Timings:6 AM – 9 PM (all days)

Entry fees: free of cost (Nil)
Renowned Speakers
It is one of the best places where you can get to meet literary writers, visionaries and broaden your mind by listening to the thoughts and speeches of literature experts. Do not forget to keep the schedule of Jaipur literature festival 2020 handy else you will end up missing the session of your favourite author or speakers. This festival is brimming with literature and you can grab knowledge from all the literary events that are happening at the Diggi Palace (venue).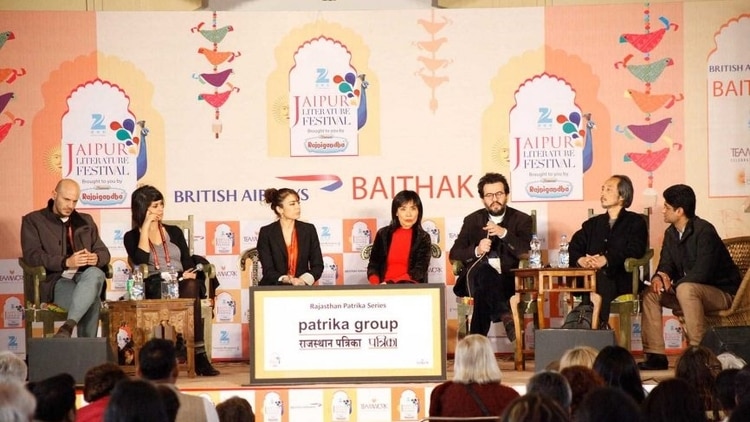 Some of the prominent speakers who have attended the literature festival are Ian McEwan (Man Booker Prize winner), Oprah Winfrey, Girish Karnad (Sahitya Akademi winner), Gulzar, Late A.P.J. Abdul Kalam, 14th Dalai Lama, J.M. Coetzee (Nobel Laureate), Javed Akhtar, Amitabh Bachchan, Amartya Sen, Amish Tripathi, M.T. Vasudevan Nair, Irrfan Khan, Vikram Seth etc.
Countless contests

Wanna test your writing and creativity skills? Well, then the Jaipur literature festival 2020 has a lot to offer you. Various quizzes and competitions are lined up to keep you engaged all day long. Also, you can win goodies and prizes at the carnival. To name a few, popular contests that take place are essay writing, blog writing, blogging contest, quizzes etc. In addition to this, it also hosts a Youth Outreach program in which you meet like-minded individuals and share your thoughts and ideas.
Music stage

Apart from books and literature, you can also listen to soothing music and enjoy the folk dances of Rajasthan (Kalbelia, Ghoomar, Kathputli). Be it ghazals, rock music, pop music - Jaipur music stage 2020 is going to be hosting breathtaking shows, talks and sessions on musical genres, learn about instruments and a chance to interact with musicians. Head to JLF 2020 or else you'll miss the performances of the famous Bollywood artists.
Stunning Decoration

One of the hallmarks of this festival is, its alluring decoration. Every year, the designing team put in their greatest efforts in the literature festival by exhibiting the rich culture and heritage of Rajasthan. Diggi palace is beautifully adorned with colourful umbrellas, glass bottles, lanterns, dupattas, wooden frames, Rajasthani dolls, puppets. Main entrance of the palace is decorated with drapes and puppets that represent the local culture and its beauty. The management team of the Jaipur literature festival leave no stone unturned to make it a truly unforgettable experience.
Relish food

Do not forget to try the finger-licking Rajasthani food in the fest. One of the signatures of the Diggi Palace that you must try is tea (chai) served in earthen pots along with the pyaz ki kachori. If you want to experience the authentic royal culture of Rajasthan in this fest then buy the delegate passes that give you access to areas that are only for delegates like gourmet lunches which are prepared by the royal cooks, cocktail evening, goodies, souvenirs and a lot more.
Discover the Pink City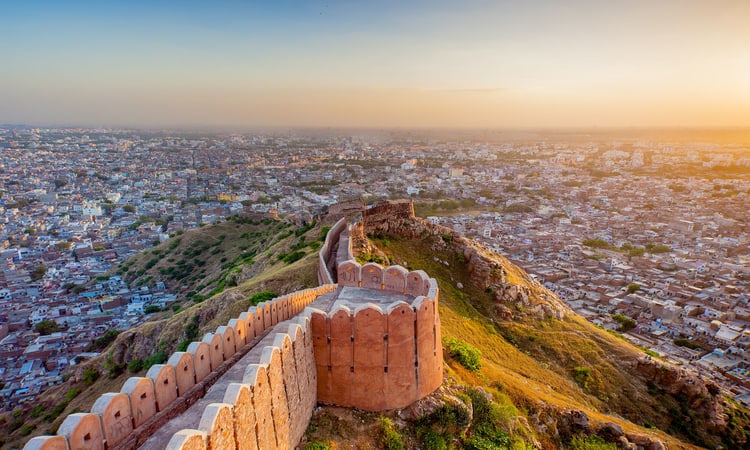 Have more time in hand? Go and explore the Pink City known for its magnificent forts such as Amer Fort, Nahargarh Fort, Jaigarh Fort, Jal Mahal. Apart from this, you can also go shopping, spend a blissful evening in Chokhi Dhani, eat pyaz kachoris at the roadside, visit Albert hall museum, or a camel ride near Jal Mahal. Do read the blog The Pink City which will give you a plethora of information about Jaipur and places to visit out there.
Aren't you excited to visit the Jaipur literature festival 2020? Hurry up and plan a trip to Jaipur this month. There are several trains that run on the New Delhi-Jaipur route. Go ahead and book your train tickets online through Trainman app. Download Trainman App and check PNR Status of the booked ticket, Running Status of your train, Train between stations and many such features.