Several trains running through Bhor Ghat which is around 110 km from Mumbai have been cancelled and short terminated from 21 to 30 January due to ongoing infrastructure work by the Central Railway. The restoration work is carried out between Monkey Hill and Karjat of Mumbai Division.
Heavy rains in Mumbai have led to the extensive damage of the rail tracks and have resulted in the cancellation and diversion of many trains. Trains which have been cancelled are 51317 Panvel Pune Passenger (UnReserved), 51027 Mumbai CSMT Pandharpur Fast Passenger, 51029 Mumbai CSMT Vijayapura Fast Passenger, 51033 Mumbai CSMT Sainagar Shirdi Fast Passenger (Via Daund). These routes not only serve daily commuters but also students, women, IT sector employees and tourists.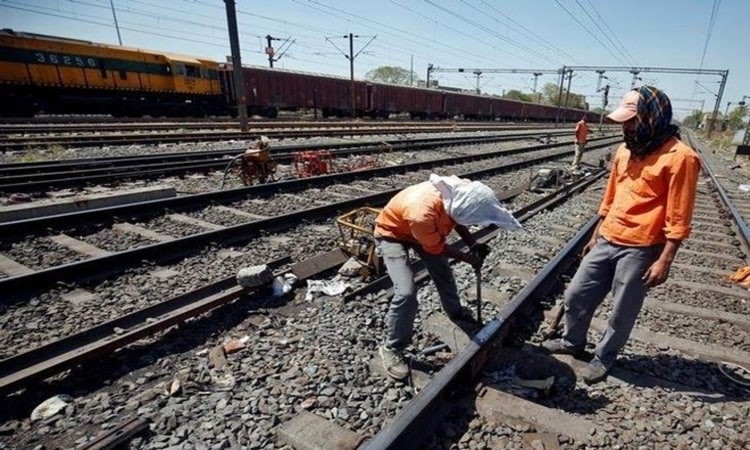 Along with these, several trains have been diverted and short terminated. Train 11025 Bhusaval Pune Express is diverted between Manmad and Pune, 11029 Koyna Express is diverted from Chhatrapati Shivaji Maharaj Terminus to Pune. Since these trains are not operating till 30 January 2020, the commuters are likely to shift at road transport like Mumbai-Pune Expressway.
Central Railway
Central Railway (CR) is one among the 18 zones of Indian Railways. It is divided into five divisions Mumbai, Nagpur, Sholapur, Bhusawal and Pune. The headquarters of the Central Railway is located in Mumbai at Chhatrapati Shivaji Terminus (CSMT). It has also got the distinction of operating the first passenger railway line in India between Mumbai and Thane on 16 April 1853. In addition to this, the Central Railway (CR) zone has also converted all its stations into Eco-smart stations. Eco smart station project aims at zero discharge of untreated wastewater by installing the Sewage Treatment Plant and Effluent Treatment Plant. In this plant, the treated water gets collected in a tank which is further used for coach washing, gardening and afforestation.
That's all folks!! Keep reading Trainman blog to get the latest updates on railways and train travel. Book your train and flight tickets now through Trainman app. Download Trainman App and know the latest news related to Indian Railways. You can also check PNR Status of the booked ticket, Seat Availability, Running Status of any train and much more