Indian Railways passengers can now book the tickets of AC-3 Economy again. In an order issued on March 21, 2023, Indian Railways decided to withdraw the instructions released on November 11, 2022. That instruction was to discontinue the booking of AC-3 Economy tickets. This category of coaches were no longer available for reservation. Now, the bookings will be available under a separate category.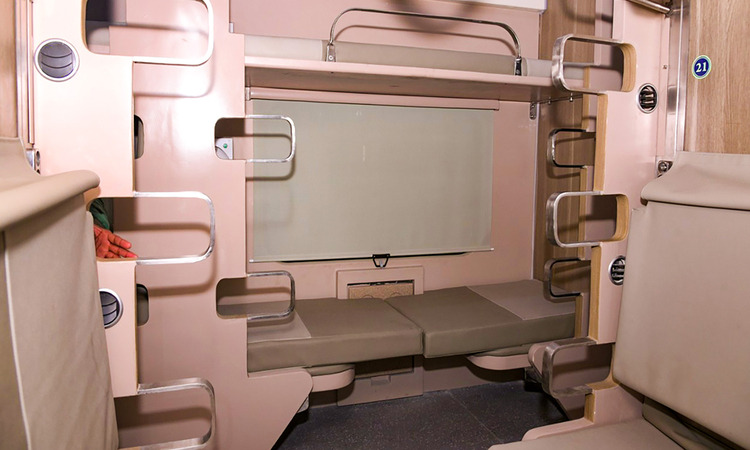 (Image Credit: India TV News)
The Indian Railways Restored the AC-3 Economy Service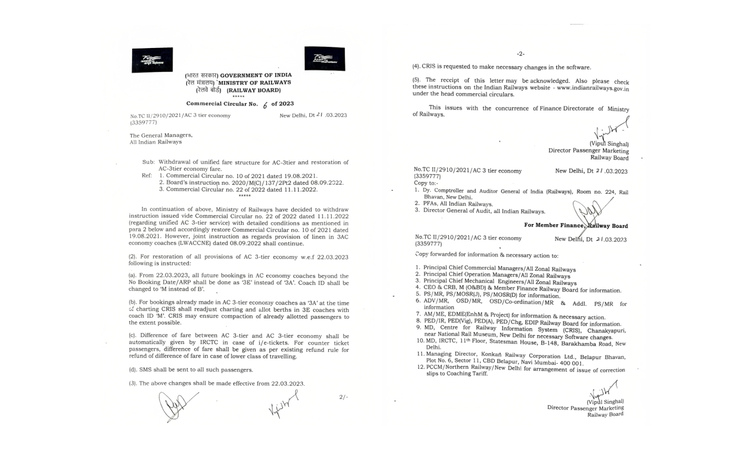 As per the new circular:
Indian Railways has advised the concerned departments to restore all the services of 3 AC Economy coaches from today, i.e., March 22, 2023.

From today onwards, all future bookings in 3AC economy coaches beyond the No Booking Date( 120 days) shall be done as "3E" instead of "3A". Coach ID shall be changed to "M" instead of "B."

For bookings already made in AC 3-tier economy coaches with the code "3A" will be adjusted at the time of charting and berths will be allotted in 3E with coach ID "M".

We advise passengers to check their final status after charting before boarding the train.

In the case of e-tickets, the fare difference between AC 3-tier and AC 3-tier economy shall be automatically refunded by IRCTC to the concerned passengers. Whereas, in the case of counter tickets, passengers are required to reach the booking counters to receive the fare difference refund as per the refund policy.

Linen services will be provided to the 3AC Economy passengers as earlier.

The above changes are effective from March 22, 2023.
These coaches were introduced in September 2021, and the fare for berths in these coaches was around 6-8% less than usual 3AC coaches. What are your views on the decision taken by the railways?
Have you checked the offers going on our app? If not, you can use coupon code EID200 and save up to Rs. 200 on your next train journey.