This Valentine's Day, let's get over the clichéd bouquets of roses, heart-shaped gifts, and stuffed toys, instead, just be unpredictable altogether. February is a perfect month to escape your usual weather and head to where you can enjoy winter. So, take your loved one and relationship to an entirely new place from any of the mentioned below.
Rose Day: Valley Of Flowers
Valley of Flowers is a destination you can visit this Valentine's Day if you do not want to stick to just a flower bouquet for your loved one. And, What could be a better opportunity than Valentine's week?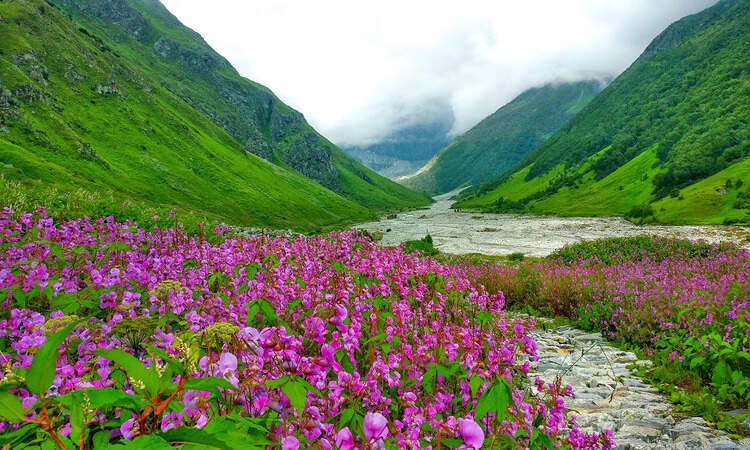 (Image Credit: India Hikes)
Valley of Flowers, Uttarakhand is a UNESCO heritage site that is home to several rare species of Flora and Fauna. This trekking destination makes your blood rush to every vein of your body. A 6-day trek here is a perfect way to spend your valentine's day. And with each passing day, the memories of this year's valentine's day will just multiply.
Propose Day: Beaches
Watching the sunset with the crashing sound of sea waves against the shore while sitting on the wet sand with your loved ones on a beach is way more romantic. There are plenty of famous as well as lesser-known beaches in the country, just in case you want to be at a private place for such moments.
We have covered a few beach destinations for you already:
Click and read more about these places and plan your Valentine's week accordingly.
Chocolate Day - Chocolate Factory
What is better than chocolate? The chocolate factory, of course! Where will you find it? Ooty is your destination. Get better than being cliché this valentine's for your "The Special One". And, surprise them on your 3rd day of the trip by visiting the Chocolate Factory of Ooty.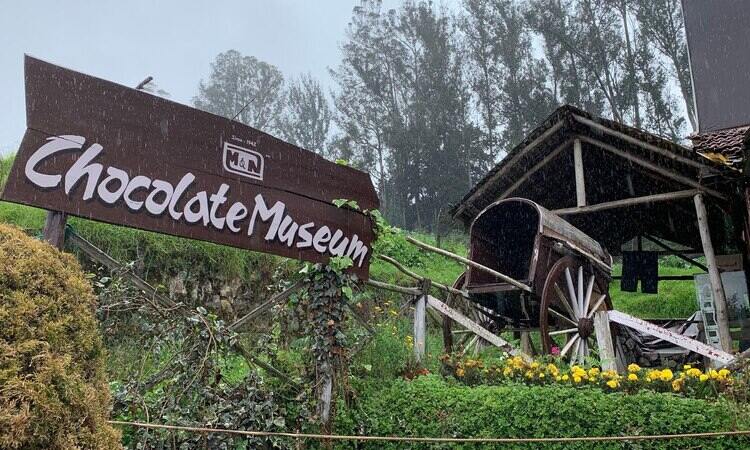 (Image Credit: YouTube)
If your question is, what about other days? We have an answer for that as well. From Tea Garden to Toy Train. Go through these articles to get a better idea of what this destination can offer.
Ooty is a place that has everything you could ask for in a romantic trip.
Teddy Day - Red panda
An arboreal mammal, the red panda is found in the forest of India, Nepal, Bhutan, and the northern mountains of Myanmar and southern China. In India, there are only four locations where this elusive species can be found: Sikkim, Arunachal Pradesh, Darjeeling, and Kalimpong districts of West Bengal.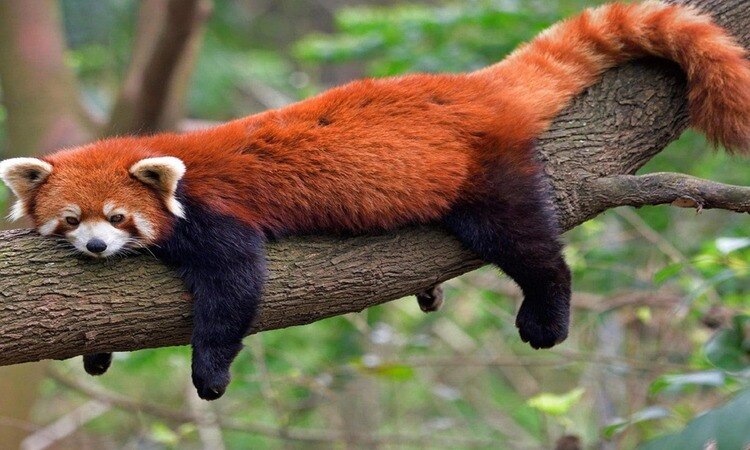 (Image Credit: News18)
Darjeeling is the place you should visit if you want to experience the sighting of Red Pandas. Besides that, the hill station has a soothing view of overlooking the hill town of snow peaks of Kanchenjunga, the widely spread slopped tea garden, the orchids, pines, and a lot more.
We suggest you pack your bags and take the train to Darjeeling with your special one.
Promise Day - Let's Go to the Trip that Never Happened
Do you know about paradise? Staying in huts on an isolated and remote beach in Goa. But this trip just got cancelled so many times. But, this valentine's week is a perfect time for you to keep your promise and plan a trip to Goa.
Goa has a lively nightlife that is influenced by Portuguese culture and traditions. There's more than just beaches to explore if you are adventurous enough. Be it the mangroves of the Mandovi, an adventurer's paradise, as are water adventures like Dolphin Cruise and parasailing.
Romance in Goa means strolling on the beach, watching the sunset, and hearing the sound of the waves crashing against the shore.
Kiss Day - Snow heart
Spontaneous is the new definition of perfection. When you start with not expecting anything, every little thing that happens gives us enough pleasure. You can be spontaneous with your valentine's week plan, and your "special one" would love it. You can trust us!
Nothing would be more spontaneous than visiting the mountains and experiencing the snowfall. As kids, all of us wanted to make a snowman and throw snowballs at each other. We want it even now, and reaching the mountains will help your inner child to come out.
We have already curated a few mountain destinations for you:
Valentine's Day - Stargazing
Those magical twinkling beauties remain a part of us even when we are no longer young beings who lie on grassy hilltops enjoying the views. And this feeling gets even better when we have our loved one lying right beside us.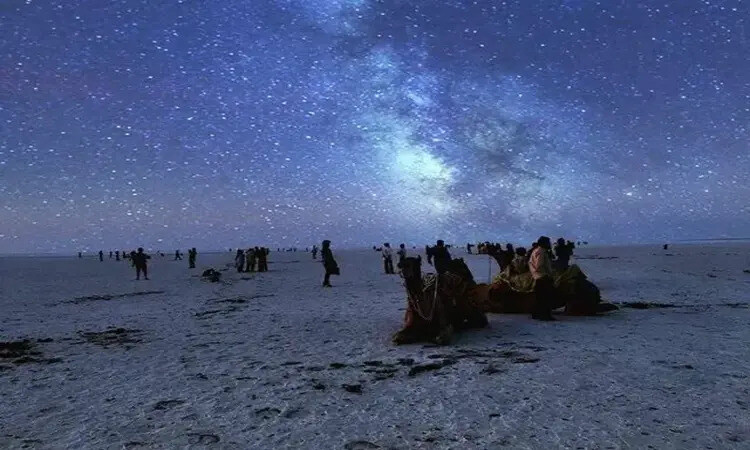 (Image Credit: Jugaadin News)
In order to give a face to what the unknown may be, those who are able will throw their imagination in the right places. One of the places where this experience gets better is Rann of Kutch. It is a large salt marshland located in the Kutch district, Gujarat. Natural beauty has made the region very popular in India. Here's what you need to know about Kutch:
Rann Utsav is the most accurate time to visit Kutch to have the best stargazing experience. It celebrates the beautiful and rich culture of Kutch and Gujarat, bringing life and color to the entire region.
All these destinations are curated for you to give you the best experience this valentine's day. No matter where you plan to visit, your "special one" will surely remember this Valentine's Day gift. You are the "Special one" for us, which is why a very special code is here for you. Use code VDAY and get a special discount of upto INR200 on booking your train tickets with us.