Overview
Taking an overnight journey while moving from one place to another is something we all do. It is an impressive way to utilise time but has some drawbacks. For instance, on night journeys, we often miss some picturesque natural beauty while travelling to mountains, etc. We understand, the regrets you are going through right now. This is why we are here with cheerful destinations for you on this mountain's day.
In India, there are 5 places where you can live one of your childhood dreams if it was to sit on a Toy Train. Most of these places are UNESCO heritage sites.
India's Top 5 Toy Trains
The whole experience will give you a sense of serenity as you are amidst some enchanting lush natural beauty. Toy trains are unmatchable when it comes to delighting your inner child. Here are the best toy trains that will make you happy!
Darjeeling Himalayan Railway

Kalka-Shimla, Himachal

Kangra Valley Railway, Himachal

Matheran Hill Railway, Maharashtra

Nilgiri Mountain Railway, Tamil Nadu
1. Darjeeling Himalayan Railway: Engineering Marvel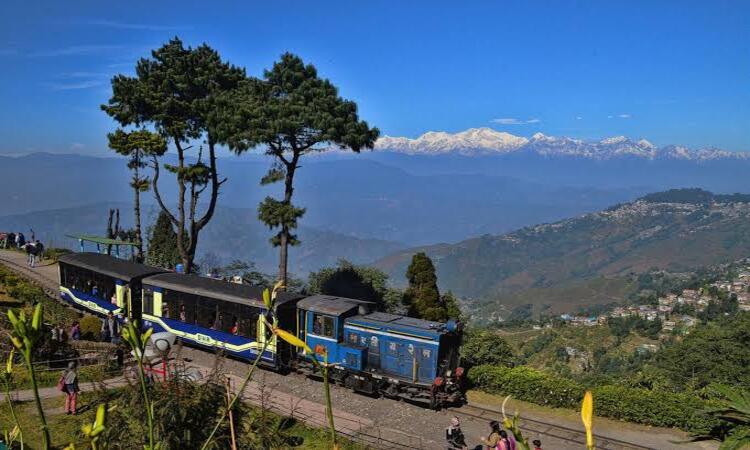 As you ride the Darjeeling Himalayan toy train, you will encounter towering snow-covered mountains, zigzag turns, and steep gradients that will stretch your lips from the left to the right ear. As you gaze at the stunning landscape, you will wonder how this engineering feat was accomplished.
The Darjeeling Himalayan Railway, a UNESCO World Heritage Site. It offers an incredible view of Kanchenjunga Peak and Darjeeling town from above.
Route:

Darjeeling – Ghoom – Darjeeling

Fare:

INR 620 one way
Kalka-Shimla, Himachal: Lots of Tunnels & Bridges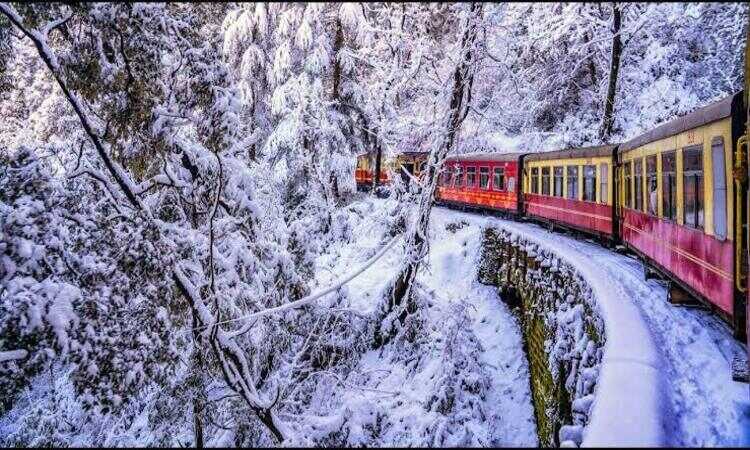 A scenic view of the surroundings can be seen as the road winds through lush green hills. With 103 tunnels and over 850 bridges along the 96-km Kalka-Shimla route, it is a narrow gauge route that is situated on the Himalayan foothills. It is one of the very few toy trains in India that remains operational. The Kalka-Shimla is of the most important UNESCO World Heritage Sites in the world.
In the Kalka-Shimla toy train, you participate in an approximately 5.5-hour journey and are guaranteed to be rejuvenated. A journey you will never forget!
Details About Kalka Shimla Toy Trains
Kalka-Shimla Passenger:
Departs at 04:00 am and takes 5 h 20 min

Fare: INR 270 for First Class | INR 25 for General
3. Kangra Valley Railway, Himachal: Dhuladhar Range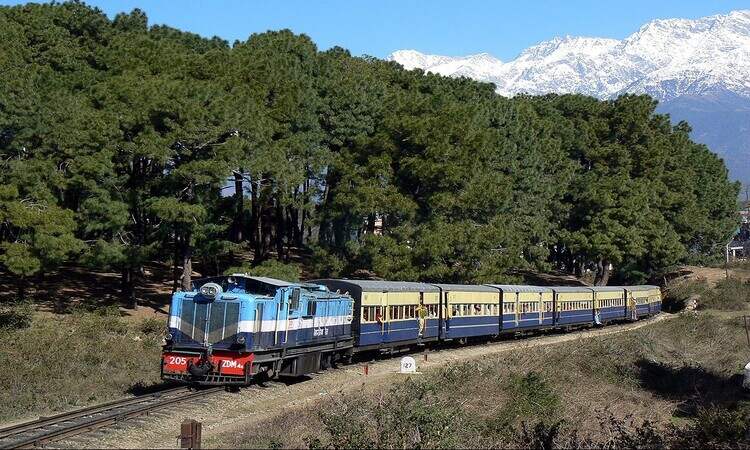 The Dhauladhar Range is visible in its full glory from here, striking a huge presence in the region with its majestic views. Besides the Pathankot-Jogindernagar narrow gauge train that runs on the Kangra Valley Railway in India, the railway also offers another heritage toy train. There are numerous bridges along the track, and a tea garden along the way on this UNESCO World Heritage Train.
Route:


Pathankot Junction – Jwalamukhi Road – Kangra – Nagrota – Palampur – Baijnath – Jogindernagar

Fare:
1. For ordinary train: INR 35
2. For the Kangra Queen: INR 330 (Ist Class) | INR 310 (Chair Car) | INR 190 (2nd Class)
4. Matheran Hill Railway, Maharashtra: Back In Action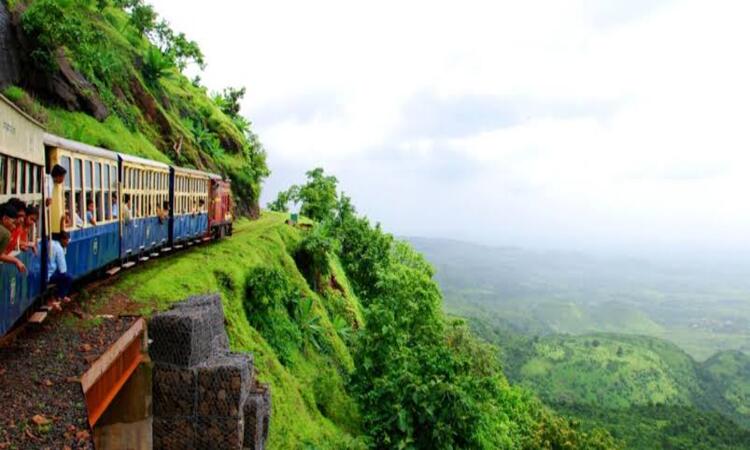 Known for its unbelievable climbs and descents, as well as the "One Kiss Tunnel", it was one of the most popular toy trains in India. There has been a railroad service in Maharashtra for about a century, spanning from Neral to Matheran.
There was a time back in the day when our beloved toy train wasn't in service for a few months. But now it's back in action.
Route:

Matheran – Aman Lodge – Neral

Fare:

INR 300 for Adults | INR 180 for Children
5. Nilgiri Mountain Railway, Tamil Nadu: Asia's Steepest Rail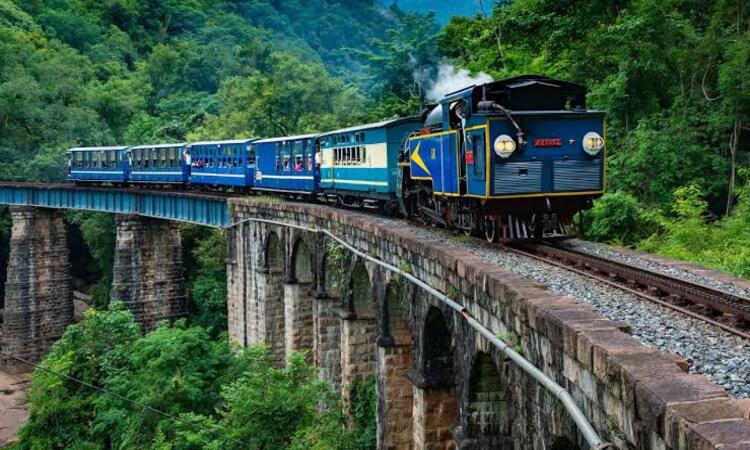 It is one of the most awe-inspiring toy trains in India, passing through dense forests, rocky terrain, and misty hillside. Nilgiri Mountain Toy Train is also one of the many UNESCO World Heritage Sites in India.
It is the steepest of all rail systems, not just in India, but all over Asia, so hold your breath and get on board the Nilgiri Mountain toy train.
Route:

Mettupalayam – Kallar – Adderley – Coonoor – Wellington – Ketti – Ooty

Fare:

INR 500 for First Class | INR 250 for Second Sitting
We have summarized all the prominent mountain locations for your next trip. To enjoy these places, you can take an overall train journey. An overall journey will increase the excitement 10 folds. And, to multiply your travelling experience, we have something special for you. You can avail upto Rs. 200 off on your train ticket booking with Trainman. For that, we have a few offers going on, all you need to do is use codes "RANG200" and "NY200" to add TMCash to your TMWallet. For more offers and features, download our app on your android and iOS devices.