At least 17 people died as cyclone Tauktae ravaged coastal districts of Saurashtra after crashing into the coast near Diu and Una late on Monday night at a speed of nearly 165 kmph. 5 deaths were reported in Bhavnagar district alone while eight other districts including Amreli, Gir-Somnath, Panchamahal accounted for the rest of the casualties. Over 16,000 houses were damaged, more than 40,000 trees and over 70,000 electric poles uprooted, while 5,951 villages faced total power blackout due to the cyclonic storm in Gujarat. PM Narendra Modi is expected to conduct an aerial survey of worst-hit districts on Wednesday.
After passing the night holed up inside their houses and shelters, people woke up to the scenes of wreckage all around them as Tauktae left a devastating trail in coastal districts of Gir-Somnath, Junagadh, Amreli and Bhavnagar. There were flattened houses, tin sheds scattered all around, roofs blown away, inundated fields, broken roads, thousands of fallen trees and collapsed electricity poles all along the 200-km coast from Bhavnagar to Junagadh. Hundreds of villages will remain in dark due to heavy damage to transmission infrastructure and electricity poles. CM Vijay Rupani said the situation was expected to return to normal by Wednesday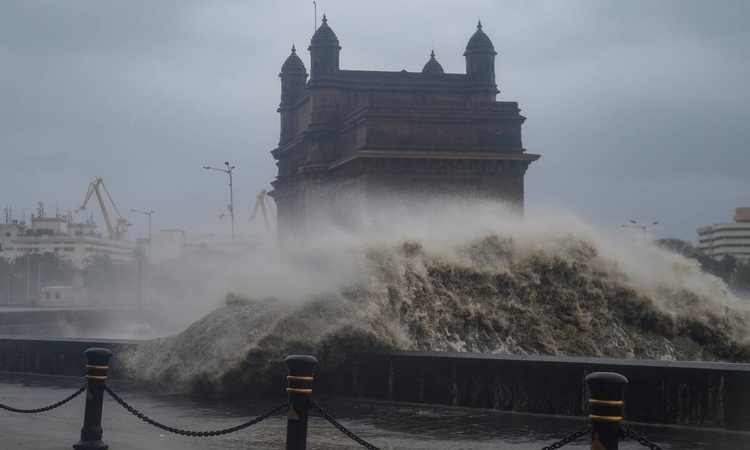 Out of 261 people, 182 people have been rescued so far from the Cyclone Tauktae hit Arabian Sea off the coast of Mumbai till evening. Rescue operations are still on. Tauktae was particularly unsparing in the Union Territory of Diu. Hotels in Diu suffered heavy damages as many glass doors and windows were shattered due to strong winds. Una taluka, just a few kilometres from Diu, has been virtually cut off from the rest of the districts. Gir-Somnath collector Ajay Prakash said the formal communication system has collapsed in Una.
In Amreli district, 18 Covid-19 hospitals were on the edge as the cyclone resulted in a massive power outage in over 600 villages. By late afternoon, Tauktae reached Ahmedabad bringing in heavy rain and gusty winds. Several roads and underpasses were waterlogged as the city was pounded by four inches of rain in just three hours. Rain pounded Vadodara city too, along with strong winds.
Cyclone Tauktae caused major damage to agriculture with initial estimates suggesting about 90% of standing crop in Saurashtra being levelled. Prime Minister Narendra Modi will visit Gujarat and Diu on Wednesday to personally review the situation there and the damage wrought by cyclone Tauktae, government sources said.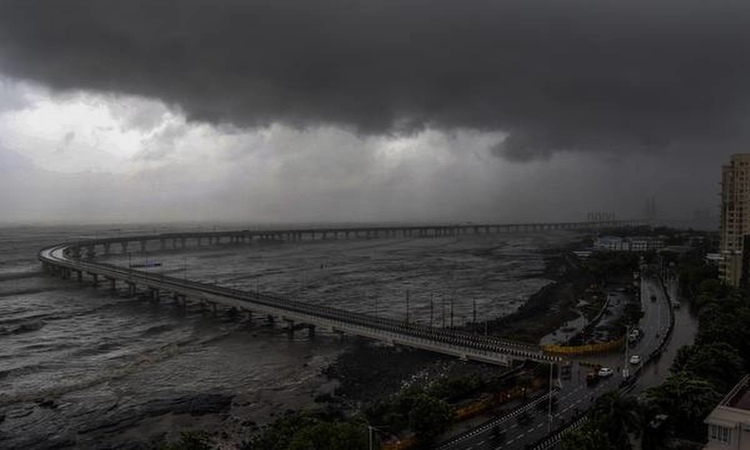 India is going through a second wave of the devastating Coronavirus pandemic which has caused suffering on the scale we have not seen in a very long time. This cyclone has added to the woes of the people living in coastal areas of the country as well as the government and civil administration which is already struggling to contain the fallout of the Covid-19.
India has suffered through many such cyclones in the past few years. There have been many cyclones which have caused destruction in the coastal areas of the country like Cyclone Fani, Cyclone Amphan and Cyclone Nisarga.
That's all for today! Stay home, stay safe! Trainman team advises all its users to stay at home and only plan essential travel until the coronavirus fades away. For a trouble-free experience, book your train and flight tickets through the Trainman app. Download the Trainman app and check PNR Status of the booked ticket, Seat Availability, Running Status and many such exciting features.