In view of impending cyclone Amphan Indian Railways have diverted the route of 02823/24 Bhubaneswar New Delhi Covid 19 AC Special train for four days. The East Coast Railway (ECoR) zone has decided to divert the train no. 02823 Bhubaneswar New Delhi Covid 19 AC Special from Bhubaneswar to Tatanagar Jn and train no. 02824 New Delhi Bhubaneswar Covid 19 AC Special between Tatanagar Jn and Bhubaneswar until May 22. Additionally the railway board has also suspended Shramik special trains on Bhadrak-Kharagpur route. Parcel and freight trains would also be diverted via the Sambalpur-Jharsuguda route.
Due to this decision passengers going from and coming to Balasore (BLS) and Hijli (HIJ) are not going to get the special train service for four days. According to the India Meteorological Department (IMD), cyclone "Amphan'' intensified into a super cyclonic storm on Monday (18th May) and is likely to move the northeast coast of West Bengal and Bangladesh between Digha and the Hatia island on May 20.
The East Coast Railway (ECoR) zone has opened a round-the-clock Disaster Management Cell to meet the challenges from cyclone "Amphan". The railway zone has also taken up the steps for "no risk to train traffic" by positioning special teams for early restoration of tracks, signalling system and electrification safety of train operations in order to run trains even if there is no electricity supply. Railway officials are keeping a close eye on all the stations between Bhubaneswar and Bhadrak to avert flood-like situations near the rail tracks.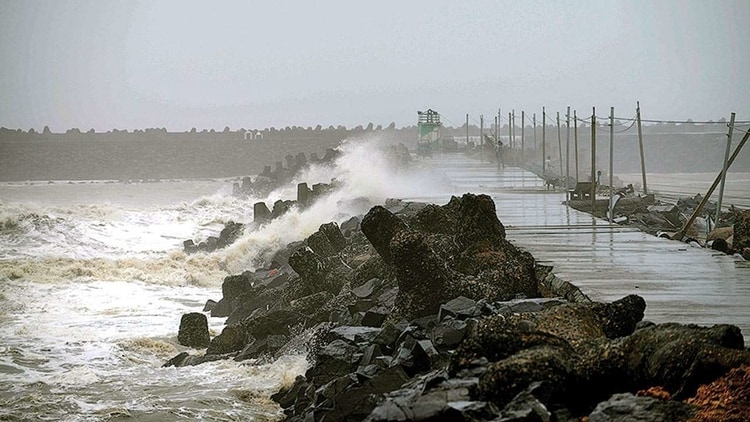 Cyclone Amphan
Amidst the deadly coronavirus pandemic that has pushed the whole country on edge, Odisha and West Bengal would now have to face one more catastrophe as cyclone Amphan may cause extensive damage. Super Cyclone Amphan is the strongest storm ever recorded in the Bay of Bengal with sustained wind speeds of up to 270 km per hour. The super Cyclone Amphan is predicted to make landfall between the coasts of West Bengal and Bangladesh. It is expected to have the biggest impact in South and North 24 Parganas and East Medinipur districts of West Bengal. The Indian Meteorological Department (IMD) has also issued a Yellow alert for Kerala. As per the records of National Disaster Response Force (NDRF), a similar cyclone of this magnitude occurred in Odisha in 1999 and it was deadly.
That's all for today! Download Trainman App and know the latest news related to Indian Railways and COVID-19 virus. You can also check PNR Status of the booked ticket, Seat Availability in Covid special trains, Running Status and much more. Trainman appeals to all its users to step out of their homes only if it is required.