To manage the heavy rush of passengers for the Chhath Puja, Indian Railways is operating 23 pairs (46 trains) of special trains to Bihar to facilitate travel and meet the increased demands. These festive special trains are fully reserved trains. Unreserved accommodation in the train is not available. It is likely that the railways will be witnessing a heavy passenger rush during the Chhath Puja celebrations which will be observed from 18 to 21 November.
Some of the special trains that are operational to cater to the rush of passengers are train no. 04404 Anand Vihar Terminal Bhagalpur SF Festival Special departs from its source station Anand Vihar Terminal (ANVT) at 18:35 and arrives Bhagalpur (BGP) at 15:00 on the next day. Another train no. 04041 Mussoorie Express Festival Special departs from its source station Old Delhi (DLI) 22:25 and arrives Dehradun (DDN) at 08:25 on the next day. Likewise train no. 04519 Kisan Puja Special departs from its source station Old Delhi (DLI) 14:00 and arrives Bhatinda (BTI) at 21:15 on the same day. These special trains will run till November 30 and will be discontinued after the season is over. Here is the complete list of special trains that are running to clear Diwali and Chhath Puja rush: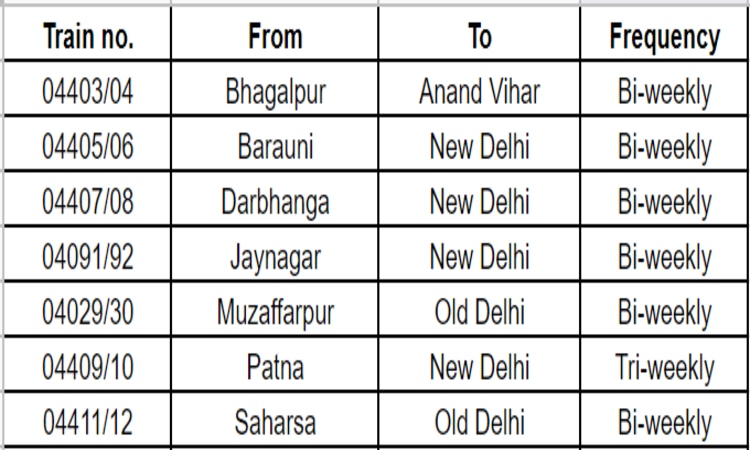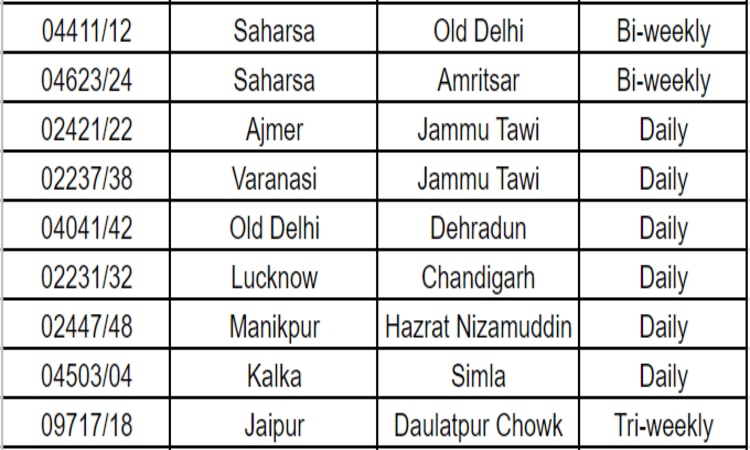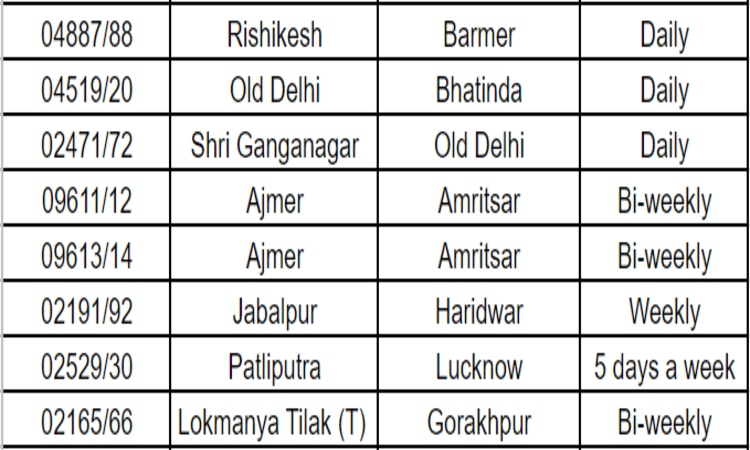 Earlier Indian Railways announced the 392 special trains for the festive season between October 20 and November 30. These special trains were announced to cater to the growing demand during the festival period of Durga Puja, Dussehra, Diwali and Chhath Puja.
Indian Railways is operating limited train services to restrict the spread of COVID-19. Passengers have to abide by strict guidelines while travelling. Overcrowding at railway stations is not allowed.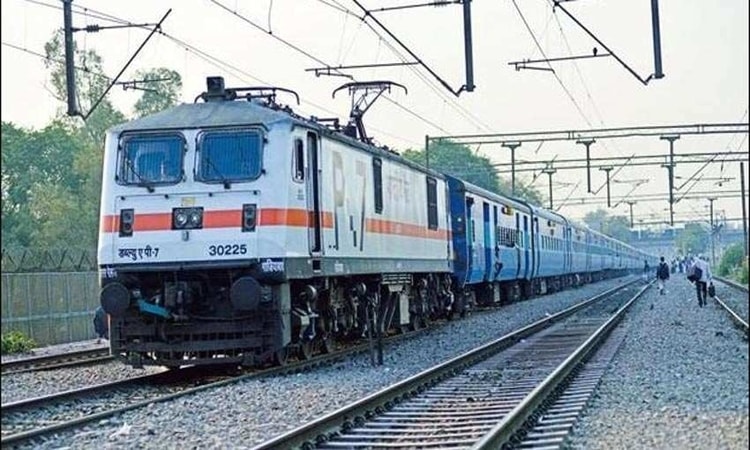 Guidelines by the Ministry of Railways
Passengers undertaking train journeys during the festive season must follow the guidelines to prevent the spread of COVID-19.
Passengers must reach the station 90 minutes in advance of the train departure time.

All the passengers must download the Aarogya Setu mobile app.

Before entering the station premises passengers need to undergo thermal screening. Those found asymptomatic are permitted to travel.

It is compulsory for the travellers to cover their face with masks or face covers.

Social distancing needs to be followed by all the passengers.

Passengers are advised to carry their own linen / blankets as no linen, blankets and curtains are provided inside the trains.
Keep reading the Trainman blog to know the latest updates on railways and COVID-19 virus. For your one-stop solution, book your train tickets instantly through the Trainman app. Download the Trainman app and check PNR Status of the booked ticket, Seat Availability, Running Status and many such exciting features.