It's that time of the year again when you wouldn't dare to step out of your home, school, college, work place, or any other heck of a place. Summer has started taking shape in most part of the country and sun has gone heights to create nuisance yet again. We see lots of meme's going around on summer and it actually is problematic to get away with this hot and humid climate.
It is a must to keep your-self hydrated and energized all the time during summers. Thank god there are summer special fruits and beverages to chill your spine and beat the heat. Here are 10 ways that can help in keeping you fit and fine this summer time!
1. Water Melon (Tarbooz)
Well known for its sweet taste, this juicy red fruit is one of the favourites of everyone. Rich in Vitamin C and Vitamin A and Potassium, it is perfect fit for a healthy start to the day. It consists of mostly water (~ 91%) and carbs (~7.5%). You can have fresh cut melon as it is or can have it in form of juice.
2. Musk Melon (Kharbooza)
Muskmelon in a species of melon family that come in various forms (Smooth, Wrinkled, Striped etc.). This is another summer special fruit which can soothe hot summer dehydration from the body. It is rich source of Vitamin A, Vitamin C and Vitamin B-6.
3. Mangoes (AAM)
Talk of summers is incomplete without the mention of mangoes. This king of fruits is a must must have in every household in India. It is favourite fruit of every generation and comes in hell lot of varieties namely langda, dussehri, alphonso, maldah, mallika etc. Rich in Vitamin A, Vitamin C and Iron, this can be savoured in form of raw mango (that makes kairi pani), mango shake, salad, raw mango veggie (lonji) or have ripe mango as it is.
4. Papaya (Papita)
Papaya is a rich source of Vitamin C, Vitamin A, Magnesium and Fiber. Raw Papaya is consumed in form of vegetable while riped papaya is eaten fresh cut. Papaya is good for health and helps to prevent diseases like Asthama, Cancer, heart diseases, and improves bone health.
5. Lychee
Lychee is another summer special fruit that comes for a very limited period in summer season. It is rich in Vitamin C and Vitamin B-6 and helps is formation of blood. Most people like it having raw while it can also be consumed in form of squash or juice. But before eating it do not forget to dip it in water for some time, so that its heat is removed.
6. ButterMilk (Chaach)
Butter milk made from yogurt is healthy and delicious that makes it a perfect accompaniment in this hot summer season. Always have a glass of butter-milk any time of the day to keep you energized. It helps to control your digestion system and soothes immediately if you encounter any acidity problem. It is extremely rich source of calcium, potassium, protein and Vitamin B
7. Onion/Garlic (Pyaaz/Lehsun)
One is bound to have sunstroke if they keep traveling in hot summer mid-day. Onion again is a rich option to opt for in summer season. Onion and Garlic is said to help combat summer with its rich calcium, B Vitamins, Fiber, Potassium and Vitamin C. Eating raw onion has many health benefits and helps you maintain cool in the body during summers.
8. Mint Leaves (Pudina)
Mint leaves have a refreshing burst of flavors that act as cool relaxants and helps in food digestion due to the presence of antioxidants and menthol in it. It can be consumed in form of cool mint drinks or can be combined with coriander leaves to make relishing chutneys.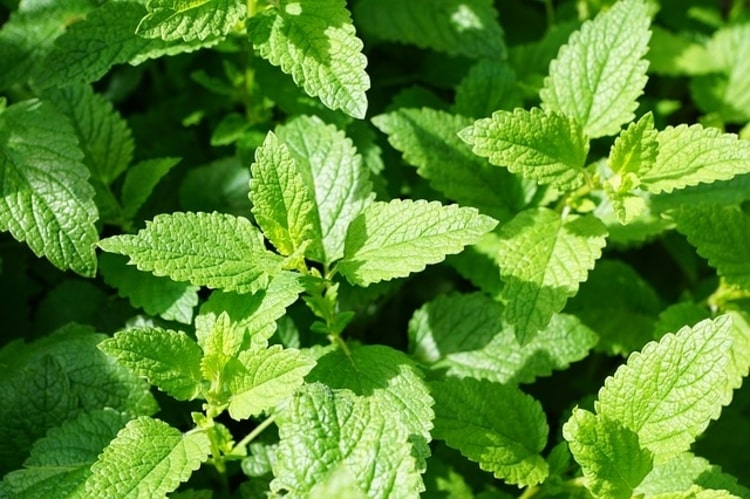 9. Indian Gooseberry (Amla)
Extremely rich source of Vitamin C along with Iron and Calcium, it has numerous health benefits listed in Ayurveda for thousands of years. I believe the reason it is called gooseberry is because you cannot have it raw. Take one bite of amla and you will have goose bumps all over your mouth and body it is that sour. But believe me have it in any form you can (Juice, pachak, powder etc) to gain maximum health benefits, hair treatment and skin treatment this summer and you would wait for it next season.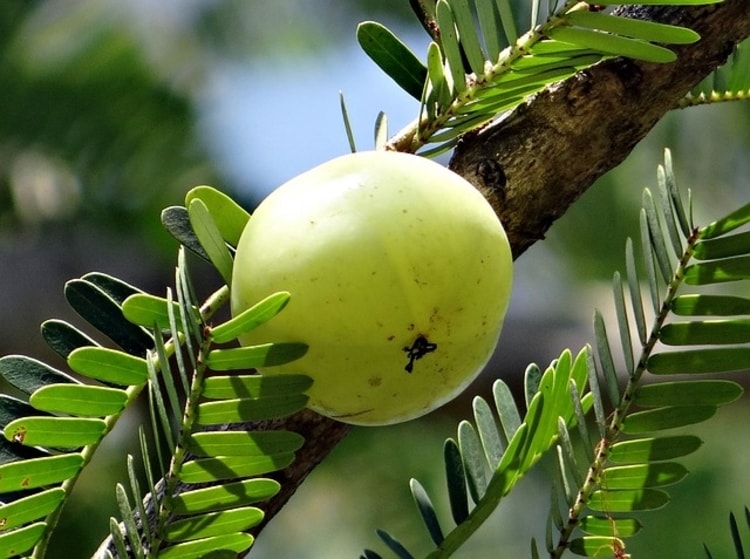 10. Coconut Water (Nariyal Paani)
Last but not the least, this contains potassium that helps in balancing sodium levels in body and in turn helps in digestion and weight loss. It has such nutritional benefit that helps boost your immune system.
Did you know? You can book tasty meals from our app and savour summer special items. You can order for neembu paani, aloo parantha with yogurt, rice with raita and other food menu from a list of about 100 items listed on the app.
There are plenty of other food items too that can help beat your summer quench. Cucumber, yogurt, oranges for instance does wonders in summers. And yes, drink lots and lots of water. Next time you step out of your home remember these tips and take home some at a time. Do share this blog post and let your friends too know about these cool summer hacks! Do you know....Trainman App is IRCTC official partner. Download App to find train between station, to check PNR status, train running status, train enquiry and for train ticket booking online.