The BJP (Bharatiya Janta Party) has successfully completed its 100 days of the second term government on September 06, 2019. Let us have a look at the milestones, upcoming agendas, and challenges faced by the government in the working of railways.
Achievements
Here are some of the achievements which have been accomplished in the 100 days action plan by Modi government. With an average of 83 railway stations per day, RailTel has come up with a wifi plan for 1,000 stations within a time period of 12 days. The task of providing free wifi services has been completed at 4,000 railway stations out of 6,441 Railway stations by September 01, 2019. It is one of the projects among the other six which was included in the 11-day action plan of the central government.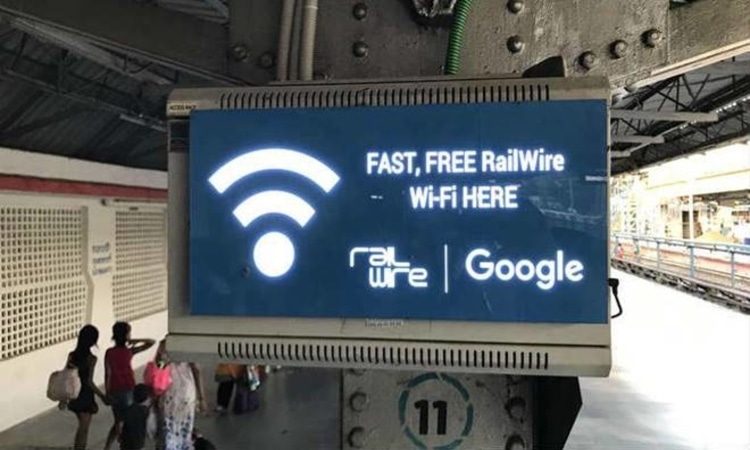 Along with these, the Ministry of Railways has decided private operators for the trains. Further, it has also got the cabinet approval to make Delhi Mumbai and Delhi-Howrah into High-speed corridors.
Challenges
Some of the challenges faced by the Ministry of Railways are these three projects- remove all manned crossing on the golden quadrilateral corridor, advanced signaling system and corporatization of production unit of rolling stock. As a pilot project for the new signaling system is still under process, authorities are facing a comeback in the privatization of production unit.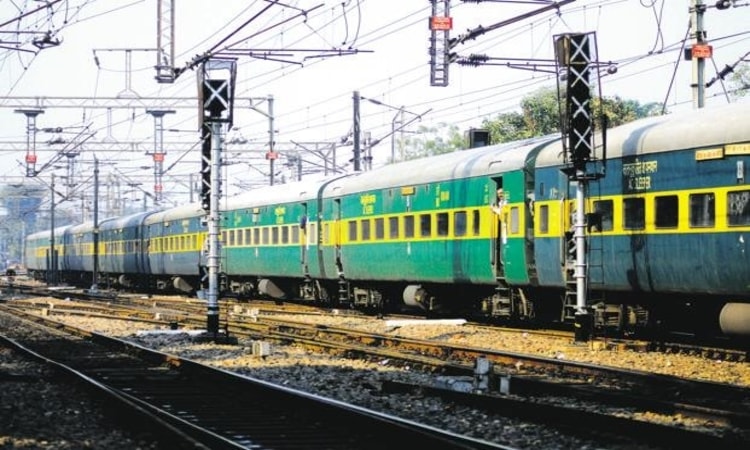 Upcoming Plans and Future Investment in Railways
We will now have a look at the key targets of Indian Railways as well as its status. Some of the major developments which will be seen in the coming years are: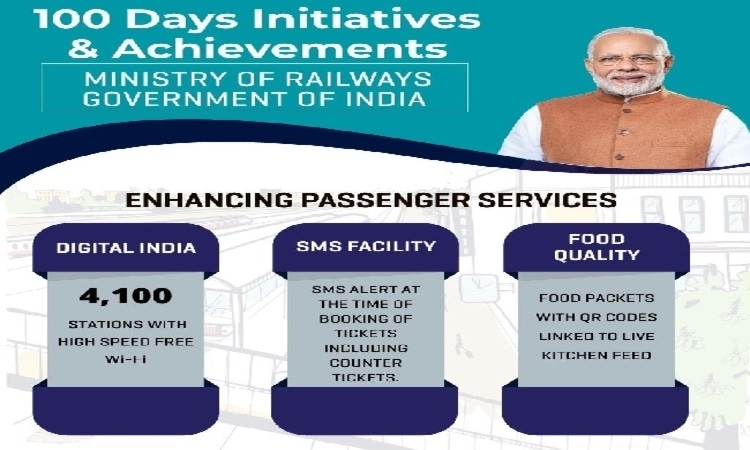 Free wifi internet services project can get completed anytime soon in the coming days.

Railways have registered with its best-ever safety record that is zero passenger casualties from April to August 2019.

A green signal for maximizing the speed to 160 km per hr on Delhi-Mumbai and Delhi Howrah corridor by 2023.

Along with it, 95 trains have been reformed to Utkrisht standards.

Approval of three new rail lines, Allahabad-Pt Deen Dayal Upadhyaya Junction, Vaibhavwadi-Kolhapur (Maharashtra), Sahjanwa-Dohrighat (UP).

Emphasis will also be done on the quality of food, for example, food packets will now have the QR codes which will redirect you to the live kitchen feed.

In the coming 5 years, 50 lakh crore to be invested in the infrastructure of railways.

Launch of Rail Neer Plant Mandideep, Bhopal to enhance the quality of drinking water.

For the development at a greater pace and passenger freight services, PPP (Public Private Partnership) model will be implemented. Through this model, Indian Railways will grow at a greater speed as it will be equipped with better technology and infrastructure.

Doubling of line from Bongaigaon-Agthori railway line of 143 km.
What do you think that should come up in the agendas of Ministry of Railways next? Let us know in the comments below. Book your online train as well as flight tickets through Trainman app (IRCTC official partner). Download Trainman App and check PNR Status of the booked ticket, Running Status, Train Inquiry and lot more amazing features.