The gigantic Hindu festival has already begun as we see the streets are all lit with bright shining fairy lights. Discount hoardings are already up in malls. Diyas, rangoli colours and decor pieces can be seen everywhere in markets. Households are filled with truckloads of sweets and numerous dishes. India being a country with vast cultural diversity, the one festival that is celebrated across the length and breadth of it is Diwali. This year the festival of lights falls on October 27, 2019. Diwali is one such festival that brings everyone together and is celebrated with utmost zeal and enthusiasm. Since there are ample of celebrations, religion and traditions, the legends behind each one of them are different.
One of the most famous stories associated with Diwali is a tale of the Hindu Ramayana. As per the Hindu beliefs, Diwali is celebrated when Lord Rama came back to his kingdom after spending 14 years of his life in exile. When he returned, people of Ayodhya welcomed him by lighting Diyas in every nook and corner of the kingdom. The same belief is followed by the people in India. This is why Diwali is known as the festival of lights.
Many more legends that are associated with this festival are…..
Birth of Goddess Laxmi
Hindus correlate the festival of lights with Goddess Laxmi's birth. According to the Hindu Mythology, on the new moon night of Kartik Amavasya, Goddess Laxmi emerged from Samudra Manthan during the churning of the ocean. This is the reason why Laxmi, Goddess of wealth and prosperity is worshipped on Diwali for good fortune. The legend stipulates that on this day Laxmi goddess comes on mother earth and blesses her devotees with unsurmountable riches.
Lord Krishna's victory Another story is about Lord Krishna who is an incarnation of Lord Vishnu who killed Demon Narakasura, an evil king. A day before Diwali, Krishna killed the king of Pragjothispura. Lord Krishna then rescued 16,000 enslaved women from Narakasura's captivity. This auspicious day is celebrated as a triumph of Lord Krishna's victory over Narakasura. The celebration takes place for two days incorporating Diwali in which the second day is known as Naraka Chaturdasi.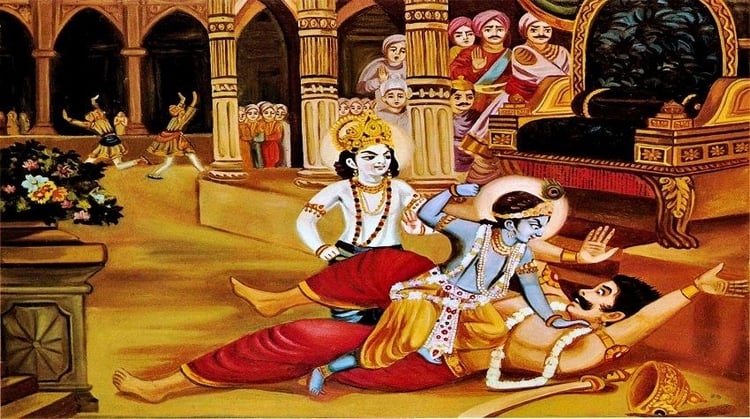 Bali's legend
Some people also believe in the legend of King Bali and Vamana Avatar. This is a story about the kind-hearted but over-ambitious king. With his growing influence, he became a threat to power. Some of the gods then requested Lord Vishnu to assess King Bali's powers. Hence, Vishnu came in a Vamana avatar (dwarf priest) and asked for space that could cover three strides. As soon as Bali agreed, the dwarf turned into the Vishnu godhead. He covered the earth and heaven in two steps. Bali surrendered himself and offered his own head for third stride. Vishnu was touched by his words and granted him to come on the earth and light Diyas on this day. That is why every year on Diwali, one lamp lights another to spread the message of peace and harmony.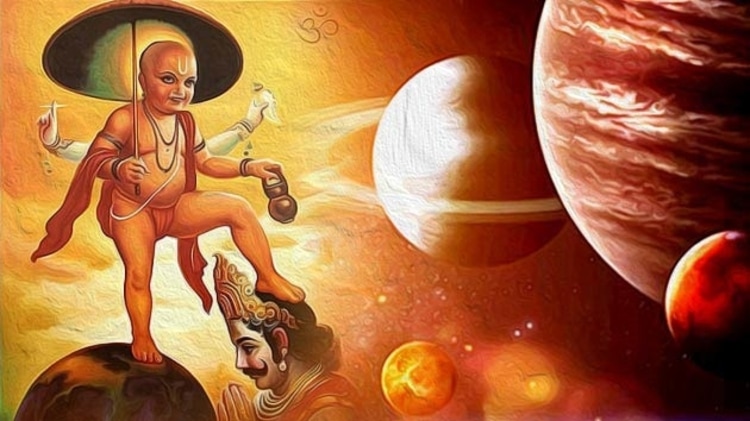 Lord Mahavira attained Nirvana
The other story is about Lord Mahavira, the last Tirthankara of the Jainas who attained Nirvana (spiritual awakening) on Diwali. For Jainas, Diwali commemorates the anniversary of Lord Mahavira's attainment to Moksha. Every year, Jains celebrate this auspicious day by lighting lamps, distributing sweets, reciting hymns and prayers, remembering teachings and philosophies of Lord Mahavira.
Return of Pandavas

One more tale related to Diwali is based on the Hindu epic Mahabharata. It was on 'Kartik Amavasya' when five Pandava brothers, Yudhishthira, Bhima, Arjuna, Nakula, and Sahadeva returned back after spending 12 years in exile. Do you know why Pandavas had spent 12 years in exile? Well, Pandavas lost all possessions in a game of dice (gambling). When they were left with nothing, all were sent on 12 years of banishment by Kauravas. The ones who were overjoyed with their return lit earthen lamps and lanterns to celebrate their homecoming and thus celebrate Diwali.
Hargovind and his 52 Rajas

The primary reason for Diwali celebration for Sikhs is the release of sixth guru from prison, Guru Hargobind along with his 52 kings. The Mughal emperor Jahangir, had imprisoned Guru Hargobind in the Gwalior fort together with 52 kings. Guru Hargobind requested the emperor to liberate him with his 52 princes. Jahangir agreed to release as many as could hold onto guruji's robe. This was a trick of emperor as he did not want to release all the kings. But, Guruji's master plan was no less, he had made a special robe with 52 tails that permitted all the 52 kings to leave with him. Guruji returned to Amritsar on the day of Diwali and to celebrate his homecoming, hundreds of lamps are lit by devotees at the Golden Temple.
I am sure now you are aware of even the lesser-known legends that are associated with Diwali. All the stories that are related to Diwali irrespective of the religion circles around a single fact, the victory of good over evil. Trainman wishes you all a very Happy Diwali!! For a hassle-free experience book your train tickets now through Trainman app. Download the Trainman App and check PNR Status of the booked ticket, Running Status, Train between stations and a lot more such features.