Have you hoped for a lower berth while travelling in a long distance train? Have you thought of being on an upper berth lazing around the entire journey and watching your favourite movie?
Every day we seek millions of people travelling by some or the other trains. There are single passengers (male or female) travelling who have a different preference for a seat. Then we have families travelling together, couples, group of friends, office colleagues or a pair of male / female traversing from one place to another who will have different berth preference. For all the permutations and combinations above, there are differential psyche for every seat allotment. Let's have some fun discussion over the seat arrangements on Indian Railways. We will discuss all the pros and cons of different berths in the next section so please be patient and read on:
Upper Berth: I call it a seat for all the Kumbhkarans ( as I am one of them). One can sleep, sleep and sleep the entire journey if they are allotted an upper berth. You can watch a movie, get cozy or read your favourite novel or a Blog (May be this one too ) on your seat. No one would utter a single word to you, if you are not in a mood to get on a chit chat. But they are often deprived of the beautiful scenes of the countryside. And every time the train halts at a station, you will have to bend and ask "Bhaiya where have we reached". And needless to say, while bending girls or boys wearing a Jeans / pant / pyjama will have to take extra care, as they might get into awkward position. This seat is definitely not for the older people or a woman wearing a saree or mischievous children who have this habit of switching seats every now and then.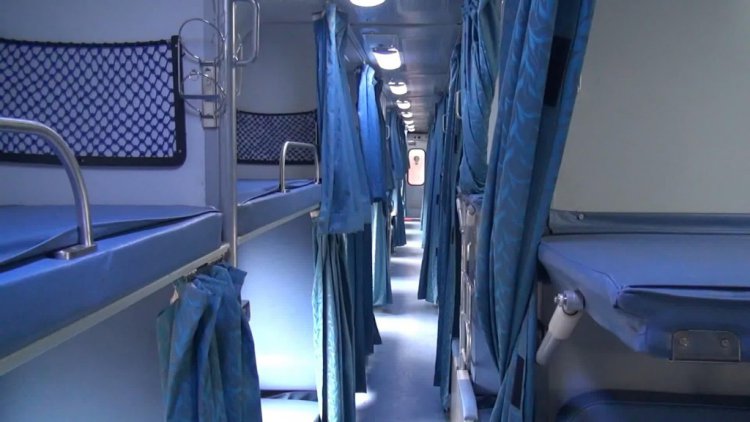 Middle Berth: Oh! Whenever I hear the word "middle berth" sympathy is what comes into my mind. Someone who is allotted a middle berth has to live on mercy of lower berth person. So one has to comply with the whims and fancies of lower berth. The only advantage I can think of: they are the closest ones from charging points and switches, so one can grab the opportunity to keep their laptops and mobiles charged at all times.
Lower Berth: This, I think, is the most comfortable berths for every walk of people. So someone who has this tendency of getting down at every station or using the loo every now and then can be benefited with lower berth allotments. You get an extra table where you can keep your laptop or can use it as a dining table. Yes, it gets little messy in the daytime with constant movement of fellow passengers, but again to your luck. And then comes the constant fear of losing your lower berth, if some elder person or a lady is allotted any berth other than the lower berth. Yeah, I being a youngster never got a chance to enjoy lower berth as I was always requested by some or the other to exchange it for middle or upper berth (Poor Me!!!)
Side Upper: This is little more comfortable as compared to upper berth in terms of head space. I so wish there were a window on a side upper berth, then this would have been my personal favourite.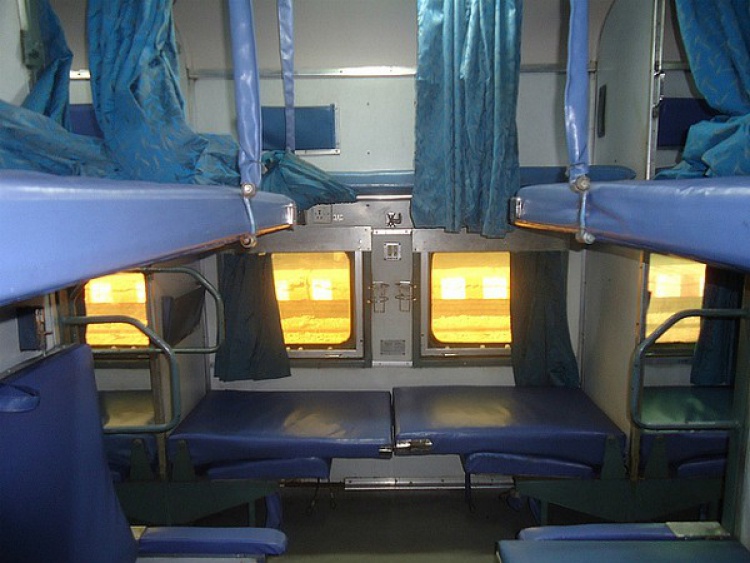 Side Lower: Yeah this is the most diplomatic seat I would say. It seems all rosy to have allotted a side lower berth but it has its own ifs and buts. While one can enjoy beauties of the countryside, you would feel little exposed on a side berth especially in AC 3-tier, where there are no curtains. This seat is ideal for a couple travelling alone (provided they are travelling in a 2-tier AC or a First Class AC where there are curtains). One may or may not get a charging point in a side lower berth. And then every time a vendor bends to sell his tea, coffee or anything his ass is right in front of your face. And then every time there is a movement with luggage, you might get hurt if you are sitting with your leg hanging. So you need to be extra careful while you enjoy the beauties and sceneries.
Click here to find out the most preferred berth amongst all. Download Trainman App to find train between station, train inquiry, Check PNR Status and Indian railway seat availability along with train fare.