Thirteen coaches of Thiruvananthapuram- Mangalore express (16347) derailed at around 2.30 am today (28th Aug, Sunday) near Karukutty station, around 45 kms from Ernakulum. No casualties were reported in the incident.
The cause of the accident is still unknown. Passengers woke up by hearing a big loud noise at around 2.30 a.m. and train coming to a screeching halt. A major disaster was averted as the coaches tilted over the rails onto the ballast rather than overturn. The tracks have been damaged for about 200 metres. The derailment has blocked both lines of the route on Ernakulam-Thrissur route. It will take up to 10 hours to restore traffic in the sector, according to railway officials. A lot of trains have been cancelled and diverted following the accident.
The stranded were fed breakfast. Special trains and buses were arranged to ferry the passengers to Kochi and Thrissur.
Helpline Numbers: 9746769960, 9746761072, 0471-2320012. Coimbatore: 0422-2303167 Erode: 0424-2284855 Tirupur: 0421-2200568 Salem: 0427-2330194 Karur: 04324-232139
List of trains cancelled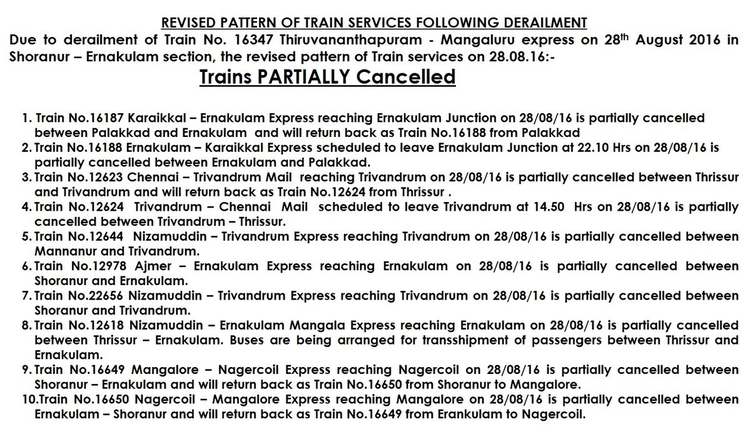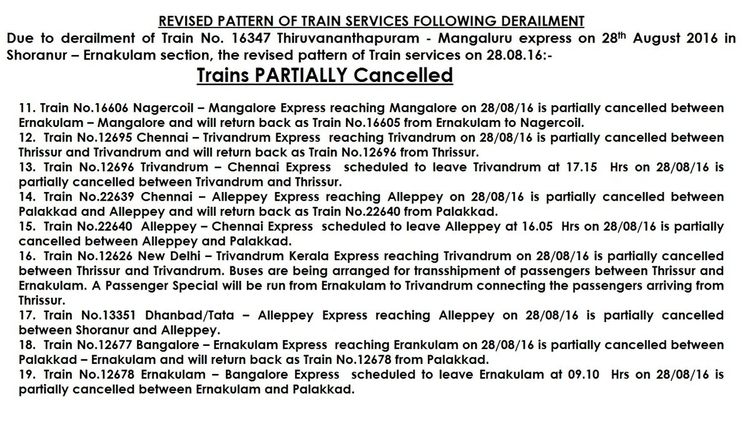 List of trains diverted
List of trains rescheduled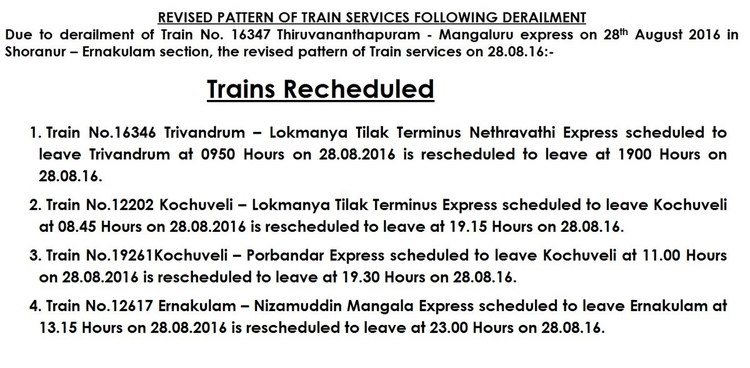 Railways have also arranged automatic refund for e-ticket holders of cancelled trains. The refund information will be sent via SMS to the passengers. Download Trainman App to find train between stations, train enquiry, to book train ticket, Check PNR Status and Indian Railway seat availability along with train fare.