There is a huge readership for Indian Railways' official timetable, one of the country's most popular publications. Additionally, the timetable includes a few important details about important passenger trains, as well as premium trains.
There are times when we need some information about any train, route, or fare, and we look up the internet. But, we face limitations to it. For instance, we need to look for multiple websites for our queries. Wouldn't it be nice to have a booklet that consists of all the latest information related to railways? That's what Train at a Glance (TAG) does.
Trains at a Glance is printed and published by the Indian Railways Catering and Tourism Corporation since 2018, and the 41st and 42nd editions were launched in 2018 and 2019 respectively.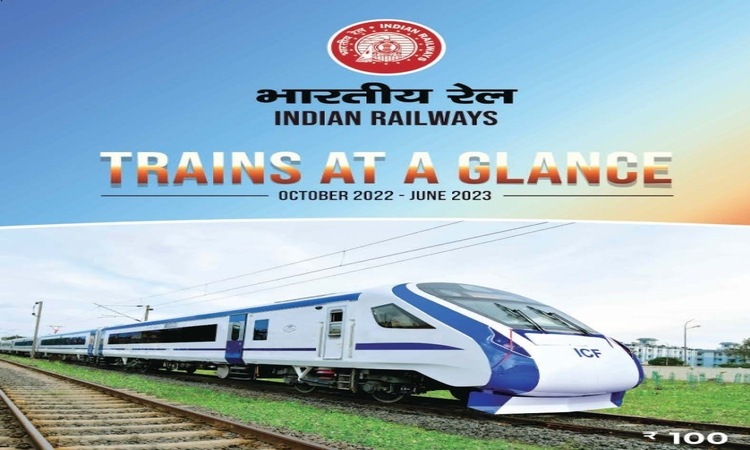 There are many aspects of rail travel including reservations, rules, regulations, passengers, amenities like catering, menu types and rates, and rail-based tourism.
Additionally, IRCTC offers online ticket booking services to its customers alongside providing them with the timetable at the stations' premises and reservation offices.
TAG Description
Trains at a Glance, the 43rd edition, has been released for customers in October 2022, after a pause of 2 years.
Features
An extensive train schedule database with over 1400 schedules.

Comparison chart of fare per kilometer for each train's class.

The cancellation and reservation of ticket information.

Various amenities and facilities offered on trains and at stations for passengers

The rules and regulations regarding train travel

A comprehensive guide to rail tourism in the country including luxury tourist trains, tourist train packages, and information about hill railways
TAG Cost
TAG book costs Rs. 100/Each + Delivery charges of Rs. 60/

Delivery charges will be applicable on per book basis

No cancellation is allowed, once booked.
You can soon purchase Train At A Glance - 2022 on the IRCTC's website www.irctc.co.in and www.irctctourism.com. You can also pre-book a copy by following this link: https://www.irctctourism.com/tourpkgs/in/tagBooking?packageCode=TAG2022