For the very first time in the history of Indian Railways, passengers are going to get compensation for the delay of the train. Indian Railway Catering and Tourism Corporation (IRCTC) needs to pay Rs 1.62 lakh to around 950 passengers as its first-ever privately-run train Delhi Lucknow Tejas Express gets late. The first private train runs six days a week besides, Tuesdays on a Flexi fare scheme that is inclusive of catering charges.
As per the promises made by the railway subsidiary, IRCTC will have to pay compensation to passengers in the case of a train delay. On October 19, 2019, newly launched Delhi-Lucknow Tejas Express was late for more than 3 hours. The train 82501 Lucknow Jn. New Delhi IRCTC Tejas Express departed from Lucknow around 9:55 am instead of its scheduled departure time i.e. 6:10 am. Subsequently, it had arrived in New Delhi at 3:40 pm rather than 12:25 pm. There were around 450 passengers on board who are to be compensated as IRCTC has announced the repayment of Rs 250 after the delay of the train for 2 hours or more.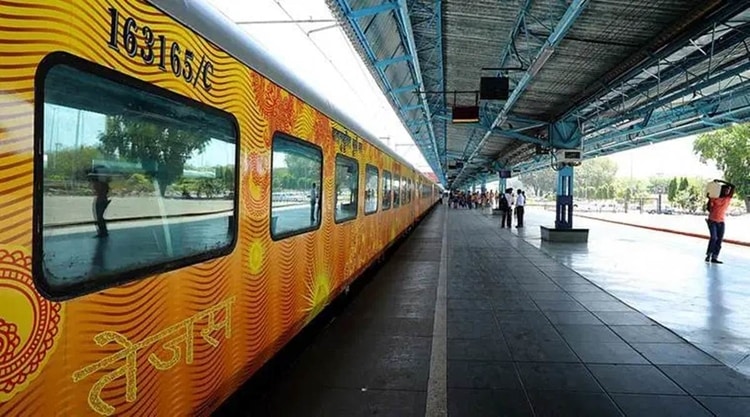 On its return journey train 82502 New Delhi Lucknow Jn. IRCTC Tejas Express departed from New Delhi at 5:30 pm in place of 3:35 pm. Consequently, it had reached its destination station, Lucknow at 11:30 pm instead of 10:05 pm. On its reverse journey, the train got delayed over an hour that carried 500 passengers who would be compensated by Rs 100. On October 20, 2019, the train 82501 Lucknow-Delhi IRCTC's Tejas Express had reached 24 minutes late than its actual arrival time on its terminal station, New Delhi while on its way back train 82502 New Delhi Lucknow Jn. Tejas Express had arrived Lucknow on time.
Reason of Late Running
On October 19, 2019, Tejas Express got late due to derailment near Kanpur. Otherwise, the train was on time since it started its commercial run from 05 October 2019.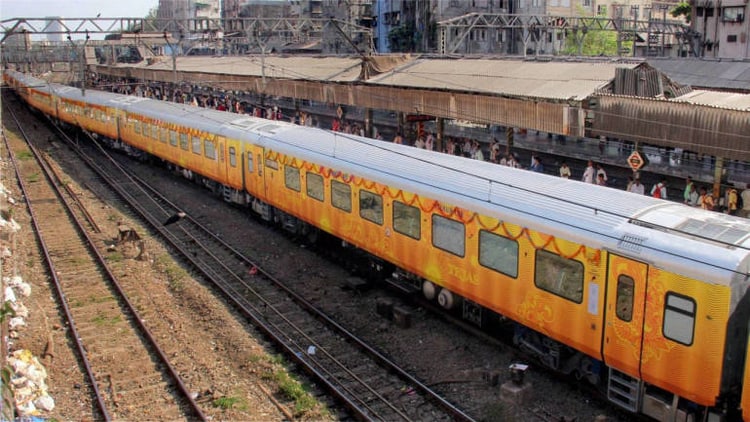 Monetary Compensation Value
According to the IRCTC's regulations, an amount of Rs 100 will be refunded in case of train delay over an hour. If the train is delayed for 2 hours or more then passengers will be paid Rs 250 as the compensation fee. If we look at the ticket fare of Tejas Express, it is Rs 1,280 for AC Chair Car and Rs 2,450 for Executive Chair Car. Fares of Tejas are highest when compared to other premium trains like 12015 New Delhi Daurai (Ajmer) Shatabdi Express which is priced at Rs 1105 and Rs 1655 for AC Chair car and for Executive Chair Car respectively. Despite paying such a high price for the train tickets, passengers are not getting optimum services. Railways should take some precautionary measures and ensure that travellers have a pleasant journey.
In order to get compensation, passengers need to fill a claim form with the insurance company. Travellers can either fill the form online or can claim on its toll-free number by mentioning the travel details like PNR number, train delay (total hours), bank account details. Thereafter, the concerned insurance company will transfer the compensation amount into the passenger bank account. In addition to this, insurance cover also includes Rs 1 lakh insurance against robbery or theft during the journey.
If you haven't yet travelled in the IRCTC run Tejas Express train then, what are you waiting for? Go on and book your train tickets through Trainman and get cashback on choosing the payment mode PayPal. Download the Trainman App to check PNR Status of the booked ticket, Running Status of your train, Seat Availability and many such exciting features.