Indian Railways has always tried to keep itself up to date in terms of the latest technology that is prevalent all around. In a similar move by giving a boost to digitalization, Indian Railways has enabled a facility where rail
passengers can purchase Unreserved Tickets through Automatic Ticket Vending Machines (ATVMs) at railway stations without the need to stand in a queue
.
Now, railway passengers with Smart Cards for buying Unreserved Tickets, as well as platform Tickets, can recharge their Smart Cards online by registering on the UTS On mobile website, according to a statement issued by the South Central Railway zone. Earlier, railway passengers had to visit the booking counters at stations for recharging when money in their smart cards was exhausted.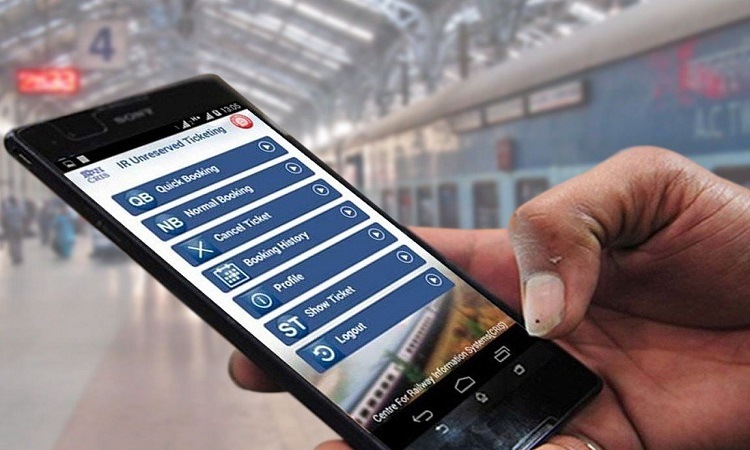 In a bid to facilitate the public, the national transporter has now provided an online facility for commuters wanting to recharge their Smart Cards in digital mode.This will not help the rail passengers avoid standing in queues at the railway station booking counter. It will also help to avoid crowding of the passengers at the station booking counters, particularly during these Covid-19 pandemic times.
Here's How To Avail This Facility

1. Register on the website UTS On mobile
2. In the menu, select the option of "Smart Card Recharge, payment is acceptable through all digital options like Credit Cards, Debit Cards, UPI, Internet Banking, etc.
3. After getting the confirmation of payment, money will be deducted and passengers will be prompted to visit ATVM of the concerned zone within a period of 15 days or card expiry, whichever is earlier. When a smart card is kept o­n the reader at ATVM and the passenger chooses the option of "Recharge Smart Card" then the ATVM will fetch details automatically of o­nline recharge done and the recharge amount will be topped up o­n ATVM smart card.
4. With this, the smart card balance would be ready for ticketing purposes and it can be used o­n any ATVM of the concerned zone.
Stay tuned to the Trainman Blog to know all the latest updates on Railways and Covid-19. For your one-stop solution, book your train and flight tickets through the Trainman app. Download the Trainman app and check PNR Status of the booked ticket, Seat Availability, Running Status and many such exciting features.