No doubt India is making technological and infrastructural advancements but if we see then rural India is still backwards in such aspects. Around 15 million Indian households have meters but no electricity. Several villages in India still live in darkness without electricity. A village in Leh district called Photoksar nestled between two major high altitude passes of Ladakh finally get power supply for the first time since independence. It is a life-changing event for the residents of the village who lived in darkness for 73 years. This event has triggered tremendous joy among the residents of the village.
Contrastingly in a country where there are breakthrough technological advancements, certain hamlets are still celebrating the advent of electricity. Chairman and Chief Executive Councillor (CEC) Ladakh Autonomous Hill Development Council (LAHDC), Leh Tashi Gyalson inaugurated the NHPC power grid line for Photoksar village. The installation of Jio towers at Photoksar village is still underway.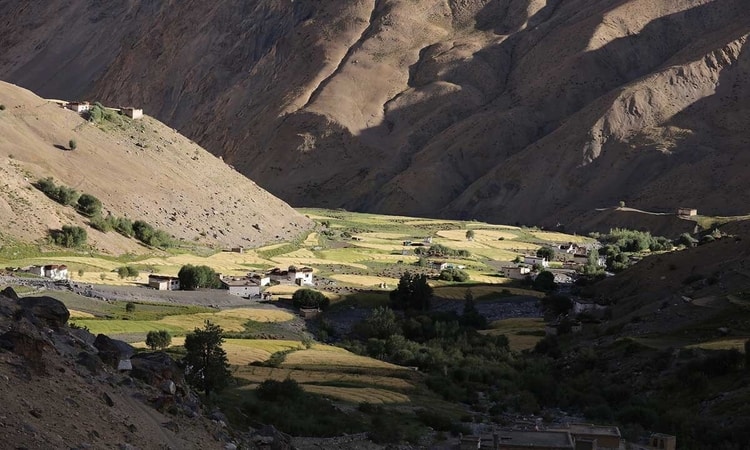 The village residents are elated as they feel that getting access to electricity is important and their children could now focus on their studies. The residents feel that electricity will help their children do well in their studies who would otherwise study using lamps and lanterns. The power supply will now make their lives much more convenient.
4 Hamlets to get electricity
Tashi Gyalson lauded Prime Minister Narendra Modi to electrify the remote village. PM Modi launched the Deen Dayal Upadhyaya Gram Jyoti Yojana and the energetic efforts of Ladakh after 70 years of darkness. The government is also working tirelessly to bring electricity to four other hamlets including Yulchung, Nyraks, Skyumpata and Dipling in the coming years. He also promised to install more mobile towers in remaining villages of the area in near future. This is expected to improve telecommunication services in the village areas.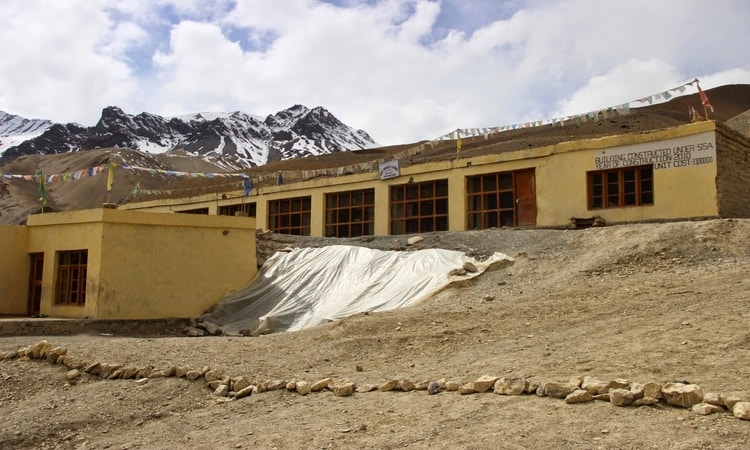 About Photoksar
Photoksar village is located in Khalsi Tehsil of Leh district in Jammu & Kashmir. It is situated 75km away from sub-district headquarter Khalsi and 175km away from district headquarter Leh. Photoksar is about 165 km from the nearest airport city of Leh. It is located a little beyond the Sisir-La Pass (15,620 ft). However, the Sisir-La Pass is open for vehicular traffic only in summers.
Since we are talking about one of the remote villages of Ladakh so let us have a look at some of the most beautiful villages of Leh Ladakh. The moment you hear Ladakh - a typical picture that pops in your mind is mountains and an azure blue lake made famous by Bollywood – the Pangong Tso. Let me tell you Ladakh is much more than this. Here's a guide to the most isolated and unusual villages in Ladakh.
Lingshed
A village that's almost 900 years old is home to one of the oldest and most culturally rich monasteries of the same name. Until last year the village did not have access to the power supply. Volunteers from the IEEE smart village initiative installed solar lights in the village monastery and school last year which is now fondly known as the 'solar school' in the area.

Lingshed is situated about 224 km from Leh. To reach there one must take a taxi from Leh to Photoskar – from where you have to trek for 8 km. Not an easy 8kms – in this short span you walk uphill and downhill certain times while crossing two mountain passes at about 15000 ft!

Padum
The administrative capital of Zanskar Valley is the unknown gems in the area which surrounds the village. The traditional heart of the village is below the gompa and Palace khar (now in ruins) where two large chortens stand above old buildings. If you are looking for a scenic view around the valley then you can visit Sheela Village waterfall located about 8 kms from Padum. You can likewise check out the Karsha Monastery which is the largest in the Zanskar Valley and Stongdey Monastery which lies on a hilltop. Both of these places offer exceptional panoramic views.

Turtuk
Northernmost village in India, Turtuk lies in Baltistan region most of which is in Pakistan. In fact, this village was once controlled by Pakistan until 1971. It is the last village in Ladakh after which lies the line of control between India and Pakistan. Apart from being an offbeat gem of Ladakh culture Turtuk is also the largest producer of apricot in the entire Ladakh region. While here you can gorge on an endless supply of fresh apricots right from the fields!

Merak
Also known as the last part of Pangong Tso, Merak village should definitely be on your offbeat Ladakh itinerary. The village itself, an intriguing network of grey stone walls, is situated at the snow-clad foothills of the mighty mountains in Ladakh. If you're looking for something in solitude, somewhere to experience the real essence of an azure lake in a barren mountain desert – Merak is for you. While the drive to the village can be arduous it offers mind-blowing views. A night stay at Merak is recommended as it is one of the best stargazing spots in the country.

That's all for today! Keep reading the Trainman blog to know the latest updates on railways and COVID-19 virus. Plan a vacation with your friends or family and book your train as well as flight tickets through Trainman app. Download Trainman App to check PNR Status of the booked ticket, Seat Availability in special trains, Running Status and many such features.