Pandemic has been a living nightmare for the travel industry. Due to the unfortunate circumstances travel is one of the first few industries that got hit by the pandemic. The pause caused by the COVID-19 pandemic has allowed us to rethink the way we live. It is widely agreed that we should use this reset to push for greater sustainability in every aspect of our lives including travel. What if you go beyond doing less damage or reach net neutral and instead be an active part of the solution? This is exactly what we will be exploring. Here is an insight into regenerative and sustainable travel. It might be the next big thing in the travel industry in the post-pandemic world. In this blog we will talk about Regenerative Travel and ways to promote sustainable tourism.
Regenerative travel
Regenerative travel as the name suggests is a concept in which responsible and sustainable tourism is promoted side by side. It makes sure that the beauty of tourist places is kept intact for future generations as well. With pollution rates and quality of the environment improving in many parts of the globe regenerative travel will ensure that a greener tomorrow is created.
Read more: Nature Regenerates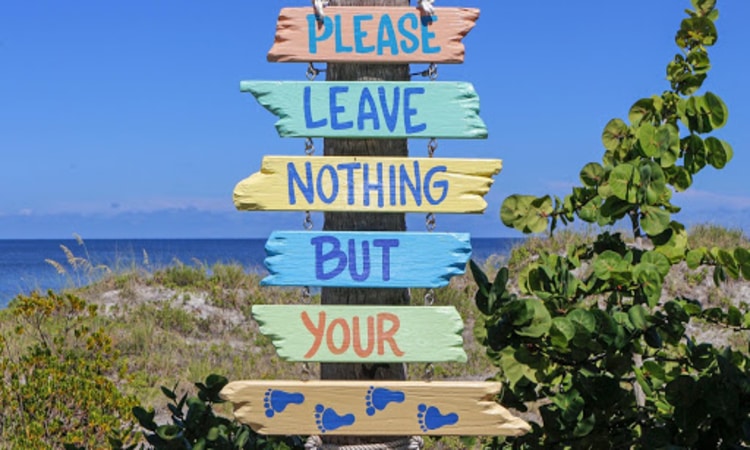 The pandemic has affected us in such a way that we are determined to provide a better future. Regenerative and sustainable tourism is one such concept which will ensure the same. It is focused on not just preserving and sustaining the beauty that already exists but more importantly, it embraces the challenge of restoring and healing everything that has suffered and regenerating all that has been depleted, threatened, worse or extinct. You must be wondering how to promote regenerative travel? It can be as small as choosing to ride a bicycle than hiring a car for sightseeing. Many resorts and hotels are also indulging in eco-friendly initiatives for tourism.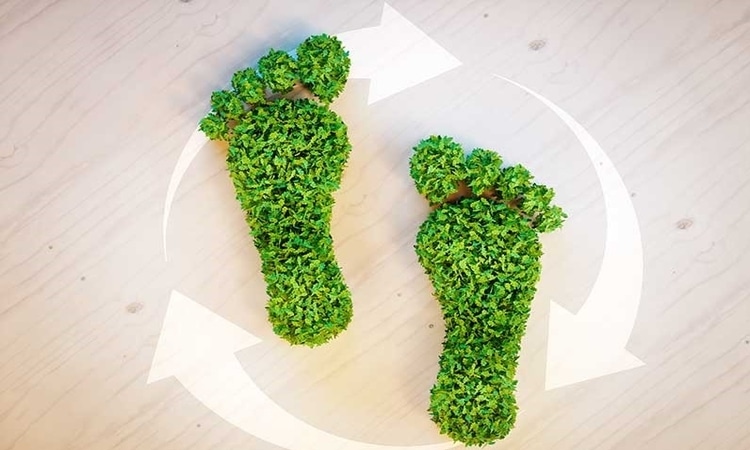 Ways to promote regenerative tourism
Here's an array of easy tips that would help you travel responsibly and sustainably.
Reduce your carbon footprint
One key step in promoting sustainable tourism is reducing your carbon footprints. This is easy to do and will have a big impact. You can take direct flights as having several layovers in your trip increases your carbon footprints. At times layovers become unavoidable so you can consider other options like buying organic, local products from grocery stores and farmer's markets.

Go green at your hotel
If you are staying longer than a day or two then ask them not to change your sheets and towels every day. Likewise turn off air conditioners, heaters and other electronic gadgets when you go out. Stay in hotels that have recycling programs in place and abide by their guidelines.

Support the Locals
Buy from local businesses. This is very important as the money gets circulated in the local economy and creates jobs for local people. Locally made crafts and souvenirs are not only cheaper but also purchasing them ensures your contribution to the economy that will have a direct and positive impact.

Support sustainable option on Islands
Majority of the coastal cities and islands are dependent on the tourists. In order to accommodate a new influx of tourists, these places are being built out with paved highways, lavish resorts, seaside villas, spas, helicopter landing pads and golf courses. Such kind of development is creating jobs but they are often filled with skilled staff who are not from the Islands. The coastal forests that often protect these islands from typhoons and soil erosion are ripped up to make way for development. So are the mangroves that are important to many islands' eco-systems.

Say no to plastic
One of the simplest ways to promote sustainable tourism is eliminating the use of plastic bags. When you start practicing this you are taking a step towards a greener planet. Avoid the practices that pollutes the environment and creates eyesores such as roadside fences completely covered in plastic bags.

Move out of your comfort zone
Most of the time we go on cushy guided tours and retreat to our hotels for meals. Instead one should walk around at least to the streets closest to your hotel. Eat in local restaurants. Talk to locals even if it is only a taxi driver. Learn a few words in the local language. You will definitely get a smile from the hotel staff and hawkers on the street.

Take care of the heritage sites
Heritage sites you visit are likely visited by millions of other people a year so care needs to be taken to allow others to enjoy them as well. These monuments and artifacts are so old and fragile that they are sensitive to the touch of hands, bags and shoes. Take your litter with you and for heaven's sake don't cover the walls with graffiti!
Though tourism is stalled at the moment, you can still look forward to short staycations close to your city. For further information you can check out the Trainman blog that will give you a plethora of options to visit offbeat places in India. As the famous saying of Lao Tzu goes, "A journey of a thousand miles begins with a single step." For a hassle-free experience book your train and flight tickets through Trainman app. Download Trainman App to check PNR Status of the booked ticket, Seat Availability, Train between Stations and many such features.