To encourage sports activities among the youths in India, Ministry of Railways has taken an altogether different initiative by opening an indoor cricket ground. The indoor cricket academy has been launched under Western Railways which is one of the 18 zones of Indian Railways. A.K. Gupta, general manager of Western Railways inaugurated the indoor cricket ground at Mahalaxmi Sports stadium in Mumbai. With the launch of indoor cricket ground, cricketers can play all day long and without worrying about the weather outside.
The newly launched indoor cricket ground has three turf pitches with a pitch size of 10.55 meters X 2.75 meters. The height, length and breadth of this indoor structure is 6 meters, 32.6 meters and width 12.68 meters respectively.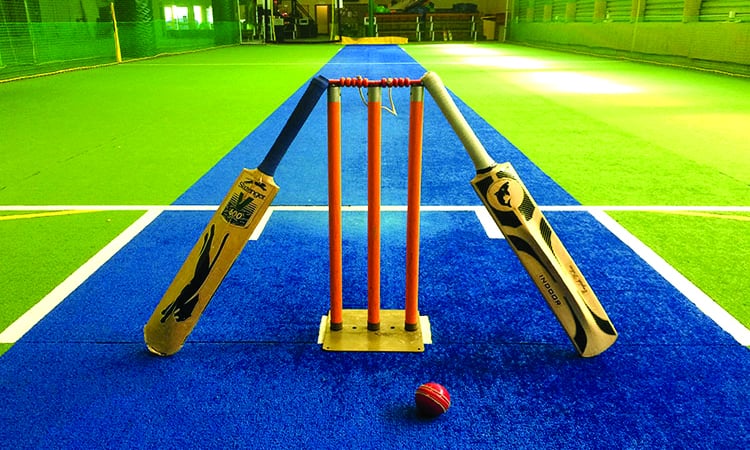 Additionally, it also has an automatic bowling machine that has bowling speed of 45 MPH to 99 MPH along with an auto feeder of 24 balls at a go. This machine is a Bola Professional 2019 bowling machine equipped with 3 number ball feeders. The bowling speed range can be adjusted in MPH or KMPH with spin, swing and pace variations. It has 19 types of spin and swing settings. It also has a remote control to adjust the speed variation. Along with this, the time between 2 deliveries is adjustable from 8 to 13 seconds.
Apart from these, special care has been taken to include a separate setting for the left-handed and right-handed batsman. Indoor cricket hall is going to be a boon for the youth and cricket lovers as they can even play in monsoons. An added advantage of this indoor circuit ground academy is that people who are willing to learn cricket from scratch together with its technicalities can also get training in the academy. Existing players can also enhance their technical skills and can further represent Western railways or our nation.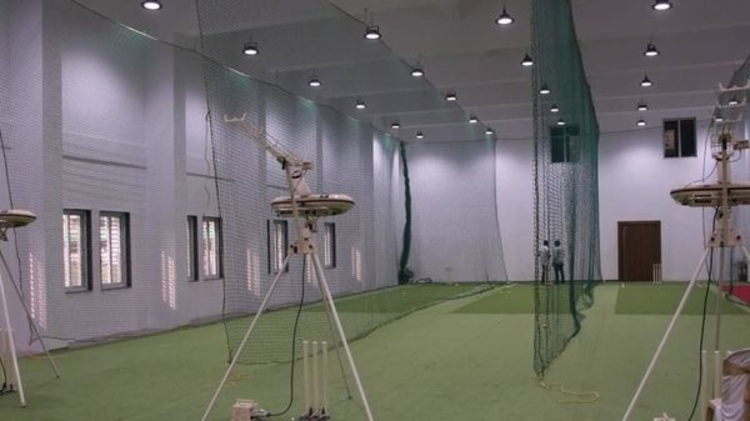 Notable, Indian Railways has a sports quota with which sports persons can avail concessions while travelling in train. Sportsmen participating in all India and State tournaments can avail a concession of 75 percent in second ac class/sleeper class and 50 percent in first ac class. National and international tournament sports persons can get a concession of 75 percent in first ac, second ac and sleeper class. In order to avail concession, one has to show a certificate from the secretary of the concerned sports association and their state Units, Secretaries of Olympic Association/State Olympic committees. One can book such tickets from PRS (Passengers Reservation System) counter only. It cannot be booked online.
Railways also provide sports quota reservation vacancies in railway jobs. On the basis of eligibility and the sport you have played, one can apply in this quota and can serve in railways. On top of that, you can also represent railways in various national level sports competitions. For example, railways have a separate cricket team that competes for Ranji Trophy. One famous instances of railways sports job can be taken from the movie, MS Dhoni: The Untold Story in which Mahendra Singh Dhoni was recruited in a similar way.
Don't you think it is an amazing move by Railways as it will be a boon for the cricket lovers and it will not hinder their practice? Tell us what you feel on such initiatives taken by railways in the comments below. For instant and convenient booking online tickets, book your train and flight tickets through Trainman app. Download Trainman App and check PNR Status of the booked ticket, Running Status, Train between station and many more exciting features.