Keeping in view the rapid spread of coronavirus, the Indian Railway Catering and Tourism Corporation (IRCTC) has suspended their "private train" services till April 30. There are three pairs of private trains operated by the IRCTC including two Tejas Express and one Kashi Mahakal Express. Earlier bookings were suspended till April 14, 2020.
The trains which are suspended till April 30 are 82401/02 IRCTC Kashi Mahakal Express (via Lucknow), 82403/04 IRCTC Kashi Mahakal Express (via Allahabad), 82501/02 Lucknow Jn. New Delhi IRCTC Tejas Express and 82901/02 Mumbai Central Ahmedabad IRCTC Tejas Express. Passengers who have already made their bookings in the IRCTC-run trains will get full refund. Full ticket fare would be refunded to the passengers without deducting the cancellation charges who have made their booking in the private trains. Users need not cancel their tickets, full refund will be generated automatically to the passengers.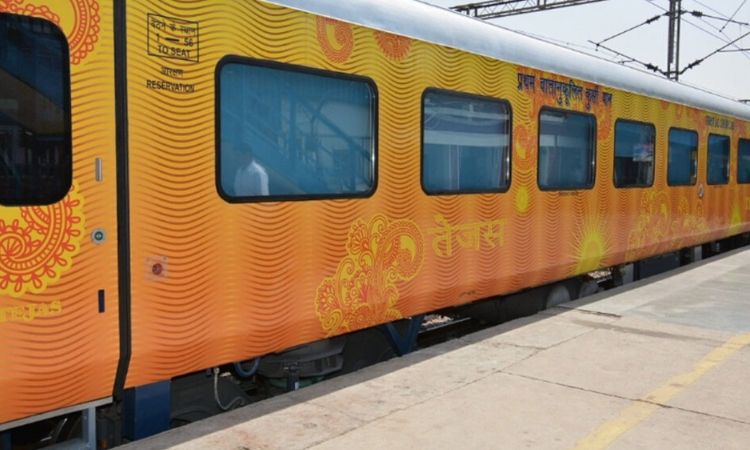 The decision to not run trains till April 30 was taken keeping in mind that the cases of coronavirus in the country were increasing by the day, said the railway board. All interstate, suburban and metro services are suspended until April 14 and only the movement of the freight trains is taking place for the transportation of essential commodities.
The number of coronavirus cases in India has reached 5,351 with 163 deaths. Currently the railway ministry is using its railway infrastructure to fight against coronavirus. About 2500 coaches have been converted into isolation centres to treat COVID-19 patients. If you want to know more about the same read the blog Isolation Ward Coaches. In addition to this, railways have also opened up its hospitals to treat coronavirus patients and have also decided to manufacture up to 1000 PPE (personal protective equipment) every day that would be supplied to the medical professionals who are treating coronavirus patients.
Step back and slow the spread. Keep reading the Trainman blog to get the latest updates on railways and COVID-19 virus. Trainman advises all its users to practise social distancing to contain the spread of novel coronavirus.