Ministry of Railways opens up the all-new IRCTC retiring room at Ahmedabad Junction. Now, there is no need to look for accommodation outside the railway station. For the ease of passengers, Indian Railways has taken a new initiative by providing 3-star facilities in retiring rooms at Ahmedabad railway station. Services in the retiring room are available 24 hours a day which includes deluxe as well as family rooms to accommodate travelling families.
Newly opened retiring rooms at Ahmedabad Railway Station is equipped with passenger-friendly features. Some facilities which will be provided is comfy beds, tables, fans, chairs, TV for infotainment, ac, etc. Travellers can avail this facility of retiring rooms by booking it online or offline. To book the retiring rooms in online passenger needs to visit the official website of IRCTC tourism at www.irctctourism.com and to book it offline, passengers can visit the PRS counters at the station with their ticket and can book it then and there.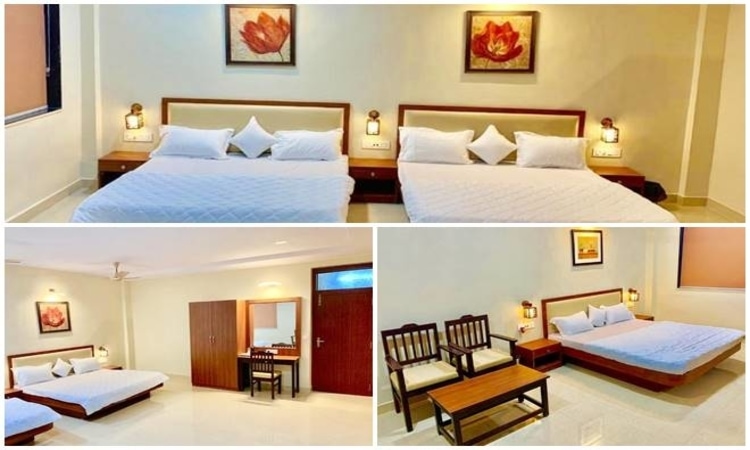 The rates of the IRCTC retiring rooms at Ahmedabad Railway station is given below as per the types of rooms available.
Suite rooms are available at a price of Rs 1,500 for 6 hours, Rs 2,200 for 12 hours Rs 3,000 for 24 hours and Rs 5,000 for 48 hours.

AC family deluxe rooms which consist of 4 beds are for Rs 1,800 for 6 hours, Rs 2,400 for 12 hours Rs 3,000 for 24 hours and Rs 5,000 for 48 hours.

Another one which is ac deluxe rooms (double occupancy) is priced at Rs 1,200 for 6 hours, Rs 1,800 for 12 hours Rs 2,400 for 24 hours and Rs 4,000 for 48 hours. Passengers can also avail the facility of extra bed in ac deluxe double room by paying an additional amount Rs. 500.

Travellers can stay in ac deluxe room (single occupancy) by paying Rs 1,000 for 6 hours, Rs 1,600 for 12 hours Rs 2,200 for 24 hours and Rs 3,600 for 48 hours subsequently.

Apart from this, Dormitories are available at a cost of Rs 500 for 6 hours, Rs 800 for 12 hours, Rs 1,200 for 24 hours and Rs 2,000 for 48 hours. It is a large sleeping room which contains many beds.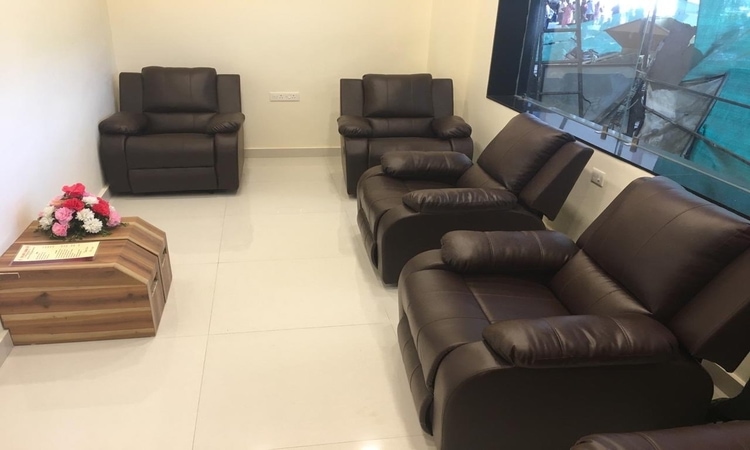 Western Railways is one of the 18 zones of the Indian Railways. It covers an extensive region that encompasses moving of 939 trains through 510 railway stations. Besides this, Western railways have six divisions Gujarat, Maharashtra, Madhya Pradesh and Rajasthan. It also serves several ports that are located on the western coast of India such as Kandla, Hajira, Surat, Dahej, Mundra, Okha, Veraval, Porbandar, Bhavnagar in Gujarat state and Mumbai in Maharashtra. On average, western railways are used by 43.95 lakh passengers.
Book your online train tickets easily through Trainman app and get 100 percent cashback up to Rs 210 by opting the payment mode PayPal. Hurry up as this offer lasts only till September 30, 2019. Download Trainman App and check PNR Status of the booked ticket, Running Status, Seat Availability and many more amazing features.