There is some good news for the people of Central Maharashtra. The Central Railways is going to start new Demu train services between Pune to Phaltan from March 30. This new train service is going to be beneficial for thousands of daily commuters on this route which includes farmers, office going professionals, students and others.
From March 31, the train no. 01435 special train will start from the base station Pune Junction(Pune) at 5:50am and reach the destination station Phaltan(PLLD) at 9.35am. On its return journey , the train no. 01436 will leave the base station Phaltan(PLLD) at 6:00 and reach the destination station Pune Jtn(Pune) at 9:35pm. This new train will have stoppages at Saswad Road, Jejuri, Nira, Lonand and Surwadi stations.
Union minister of railways, Piyush Goyal will flag off the Demu train from Phaltan to Pune via Lonand on Tuesday, March 30 through video conferencing in the presence of Prakash Javadekar, union minister of information and broadcasting.
Maharashtra state's deputy chief minister Ajit Pawar and other ministers from the state government will be present at the virtual flag off ceremony as well.
This new Demu train services will help the people of this region in general and students and agriculturists specifically to reach new markets to sell their produce, college students to reach educational institutions of their choice and industrial workers to seek green pastures nearby . Phaltan is an agriculture and industry-based area where sugar cane, pomegranate, capsicum, okra are produced.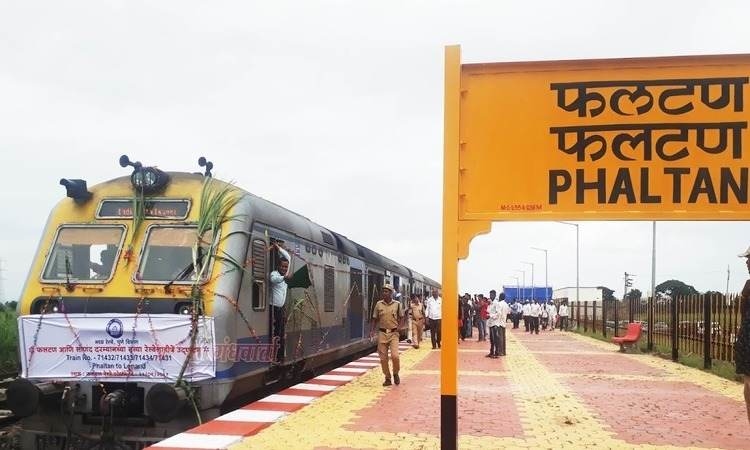 Phaltan is famous for its sugar factories that are situated all over the city. Businesses of other hue are also located in the areas near Phaltan. Owing to the reasons cited above, there is a big movement of commercial traders and aggregators from Phaltan to Pune and other cities.
Railways, being the cheapest mode of transport, the direct connectivity between Pune to Phaltan via Lonand will prove to be a big boon to their aspirations. Further, residents of Phaltan who are working in various private and government sectors, pursuing education in Pune will get direct passenger train connectivity from Phaltan to Pune and back.
So what do you think about this new demu train service between Pune and Phaltan. Tell us in the comments section below. For your one-stop solution, book your train and flight tickets through the Trainman app. Download the Trainman app and check PNR Status of the booked ticket, Seat Availability, Running Status and many such exciting features.