Have you ever looked at the glittering night sky and wondered if life exists on other planets? What about Mars, Venus or Mercury? On Monday (Sept 14) scientists made an announcement that has gotten people all excited and apprehensive. Reportedly a gas called phosphine that indicates microbes may inhabit Earth's inhospitable neighbour have been detected in the harshly acidic clouds of Venus - it is being considered a sign of potential life beyond Earth. Venus is Earth's closest planetary neighbour. Similar in structure but slightly smaller than Earth it is the second planet from the sun. In this blog we will talk about the scientists major breakthrough on the possible hints of life on Venus.
Discovery
The researchers have not yet discovered the actual life forms but noted that on Earth phosphine is produced by bacteria thriving in oxygen-starved environments. An international scientific team first spotted phosphine using the James Clerk Maxwell Telescope in Hawaii and confirmed it using the Atacama Large Millimeter/submillimeter Army (AIMA) radio telescope in Chile.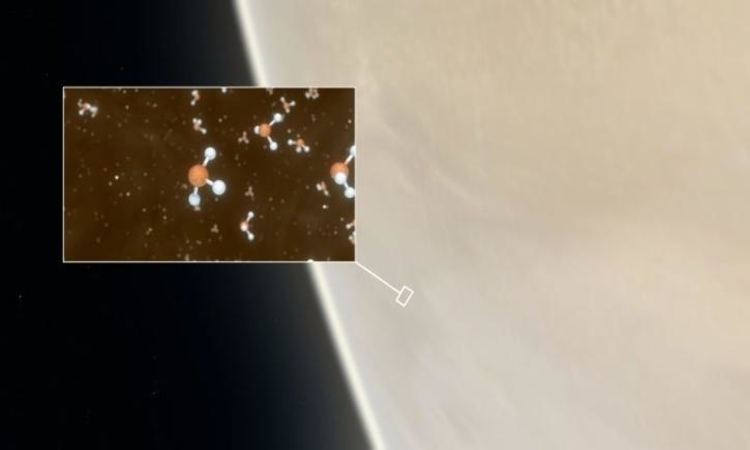 What is phosphine?
Phosphine is a phosphorus atom with three hydrogen atoms attached. It is a highly toxic and colourless gas with an odour of fish & garlic. It is so chemically reactive that it breaks down quickly. On Earth there are only two ways by which phosphine can be formed. One is an industrial process (the gas that was produced to use as a chemical warfare agent in World War I). The other way is the microorganisms that survive in the absence of oxygen. These include sewage plants, swamps, rice fields, marshlands, lake sediments. Phosphine also arises non-biologically in certain industrial settings. To produce phosphine bacterias on the Earth takes up phosphate from minerals or biological material and adds hydrogen.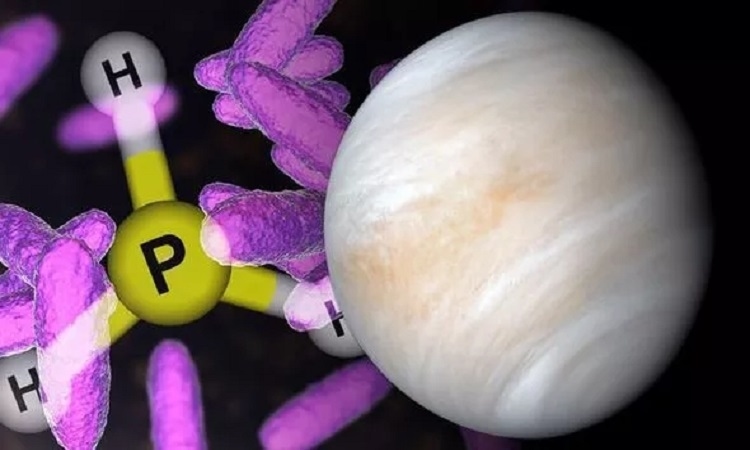 Significance of Discovery
For a long time now scientists have been searching for signs of life outside earth. Plans to colonise Mars are already underway but now scientists are looking at a planet closer to us even than Mars and that is Venus. Venus' atmosphere has not been thought fit for life before. But recent research suggests that microbial life can survive in Venusian vapours. Temperatures on Venus can go up to around 880 degrees Fahrenheit but there are few layers of its atmosphere that are not the same.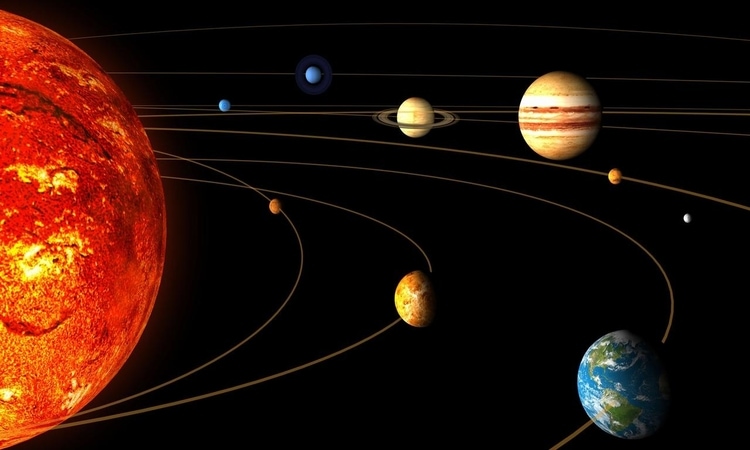 The new findings will further ignite interest in space missions to Venus previously overlooked in the search for extraterrestrial life because it is wrapped in a thick, toxic atmosphere that traps in heat. Surface temperature on Venus reaches 880 degrees Fahrenheit that means it is hot enough to melt lead. A few years ago researchers suggested that strange patterns were observed when looking at Venus which could be explained by something like algae or bacteria in the atmosphere.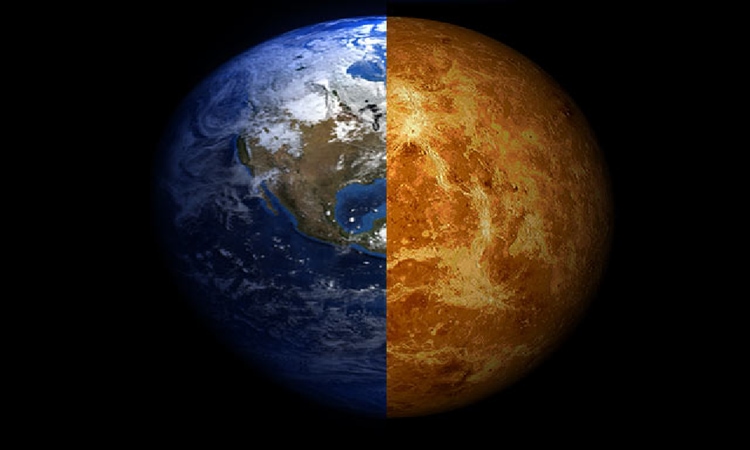 Speculation by scientists
Some scientists have suspected that the Venusian high clouds with mild temperatures around 86 degrees Fahrenheit (30 degrees Celsius) could harbor aerial microbes that could endure extreme acidity. These clouds are made up of around 90% sulphuric acid. Earth microbes could not survive that acidity.
If these are microorganisms then there would be access to some sunlight and water. There is also a possibility that these microorganisms live in liquid droplets to stop themselves from dehydrating but they would need some unknown mechanism to protect against corrosion by acid.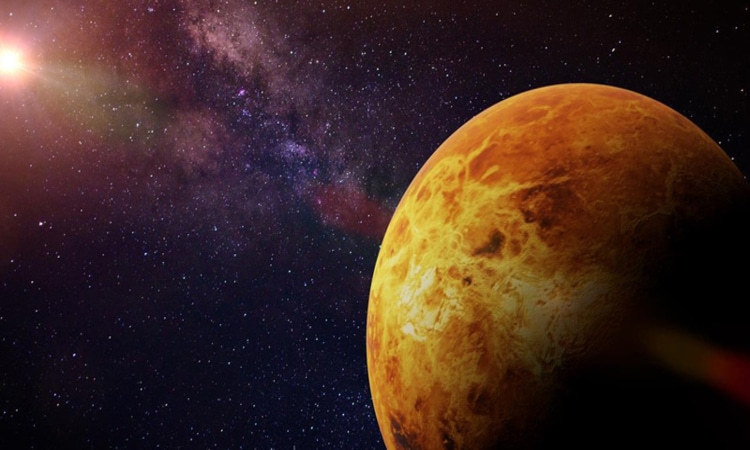 Is there life on Venus?
Actual life forms on Venus have not been discovered but observations suggest the possibility of microbial activity in the upper layers of atmosphere. What scientists have discovered is the presence of a chemical which is known to be produced only through a biological process and not through any naturally occurring chemical process. There are some other ways in which this chemical might be produced. For example in the underbelly of volcanoes or meteorite activity but that would have shown in much lower concentrations. Research is continuing to either confirm the presence of life or find an alternative explanation to the findings.
So, the only possible explanation for the origin of the phosphine could be through biological processes the way it is produced on Earth by some microbes. Also while citing the evidence of life on Venus scientists have said that the presence of life on Venus is still not confirmed.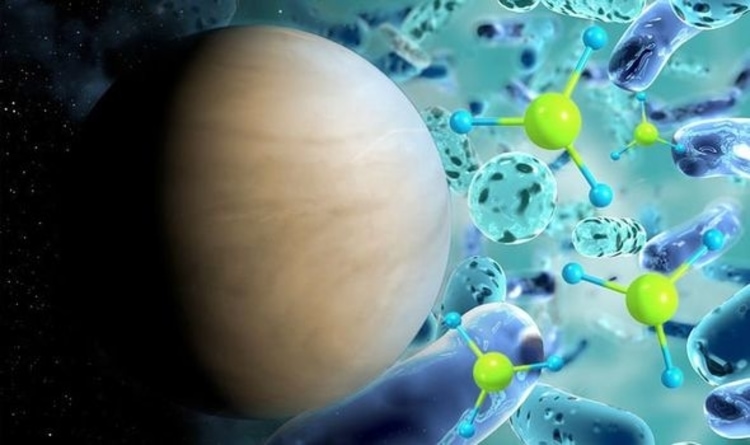 Missions on Venus so far

1961 - Exploration of Venus began.

1962 - First spacecraft at Venus.

1967 - Venus atmosphere was measured in which large amounts of carbon dioxide were detected.

1975 - First time Venus was pictured.

2010 - Akatsuki which is currently Venus' only guest on Earth was launched.
Now, India is planning to launch its "Shukrayaan -1" spacecraft to Venus by 2023.
This discovery has definitely raised Venus higher up on the ladder of interesting targets. Tell us your views on the possible signs of life on Venus in the comments below. Stay tuned to the Trainman blog to know the latest news on railways and COVID-19 virus. For an easy-peasy experience, book your train tickets through the Trainman app. Download Trainman App to check PNR Status of your ticket, Running Status, Train Inquiry and a lot more.