Lumbini, Nepal, was the birthplace of Buddha. He attained Maha-Pari Nirvana in Kushinagar, Uttar Pradesh, after attaining enlightenment in Bodhgaya, Bihar, and preaching his first sermon in Sarnath. The life of Gautam Buddha and the places associated with him have left legacies for over 4 million people who follow Budhha's teachings, beliefs, and wisdom. Given this, the Indian Railways Catering and Tourism Corporation (IRCTC) operates a Buddhist Circuit to important Buddhist pilgrimage sites.
Read More- Travel Safety Tips For Pregnant Women
Visiting these holy sites is a great way to learn about Buddha's life and see the art and architecture of the time. India, the birthplace of Buddhism, has vivid memories of Gautam Buddha's legendary life. Several pilgrims from all over the world visit the land of sects to experience Buddhism's magnificent beauty and peace.
Bodhgaya
Bodhgaya is located 10 kilometers south of Gaya Junction on the Niranjana River. It was here that Prince Siddhartha of Lumbini, Nepal, attained Nirvana, or enlightenment, and thus became the Mahatma Buddha. Lord Buddha spent a long time here meditating under a Peepal tree, which became known as Bodhi Vriksha. Bodh Gaya is a sacred and spiritual site associated with Gautam Budhha. People from all over the world travel to Bodhgaya to experience Lord Buddha's aura. The air in this small town is filled with a calm that soothes the soul.
Rajgir and Nalanda
Rajgir is in the Bihar district of Nalanda. Rajgir, also known as Rajagriha in ancient times, was the capital of the Magadh region. The city is surrounded by hills, making the Buddha trip more scenic. Gautam Buddha is said to have spent several years meditating and preaching in this city. The town is one of the most magical places in Budhha's life. Gautam Buddha is said to have defeated the angry elephant in Rajgir. In addition, after Buddha's death, the first Buddhist council was held in Rajgir.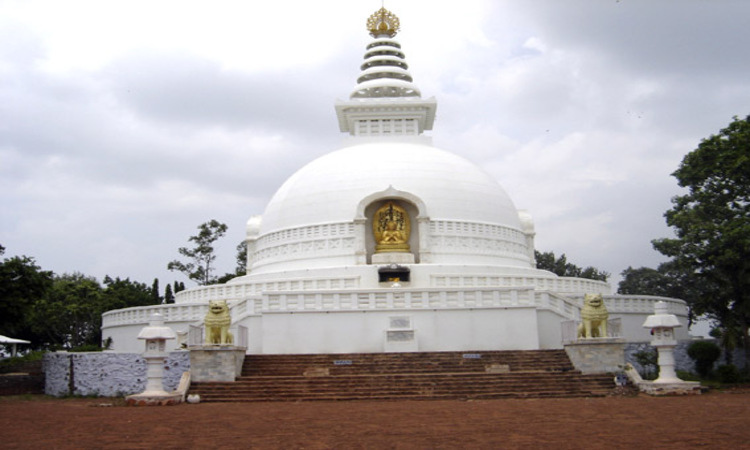 Vaishali
Vaishali, located south of Bihar's capital Patna, is considered India's first republic, where elections for administration were held. It was founded prior to the birth of Gautam Buddha and flourished as a great city during the Vajjis and Lichchavis periods. Lord Buddha paid several visits to Vaishali and is said to have performed a miracle by accepting honey and water from a monkey.
Gautam Buddha spent some of his final days in Vaishali, where he delivered his final sermon and decided on his physical death. The Second Buddhist Council was held only in this city after Lord Buddha's death. As a result, Vaishali is an important Buddhist tourist destination on India's Buddha circuit.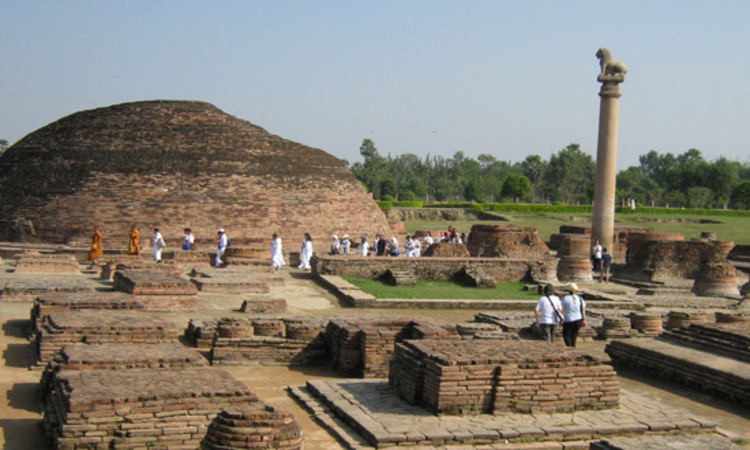 Sarnath
Sarnath is located 10 kilometres from Varanasi, Uttar Pradesh, near the confluence of the Ganga and Varuna rivers, and is where Lord Buddha delivered his first sermon after attaining enlightenment. The small town, calm and free of Kashi's chaos, is one of the four major Buddhist pilgrimages.
Gautam Buddha established the dharma wheel here, met his first five disciples, and assisted them in becoming ascetics. People from all over the world visit Sarnath to marvel at the city's beauty.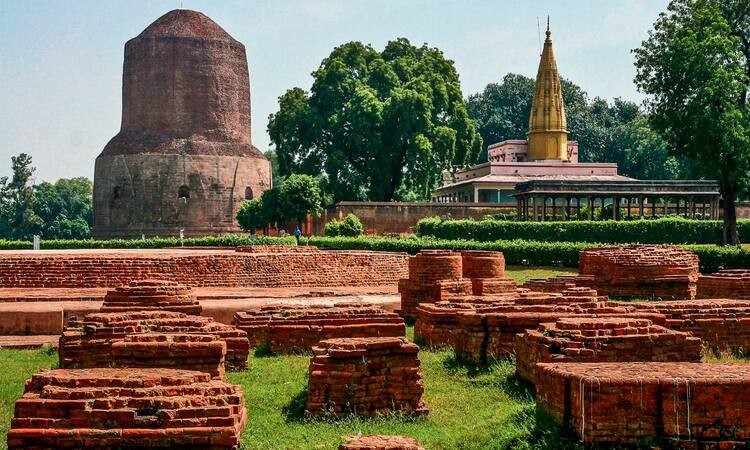 Sanchi Stupa
The Buddha tour goes through Sanchi, also known as the town of Buddhist stupas. It is located in Madhya Pradesh, 46 kilometers from Bhopal. Sanchi stupas are hemispherical structures that typically house relics of the Buddha or his followers. Emperor Ashoka erected these stupas to preserve and spread Buddhist philosophy. Sanchi is the hub of Buddhist tourism.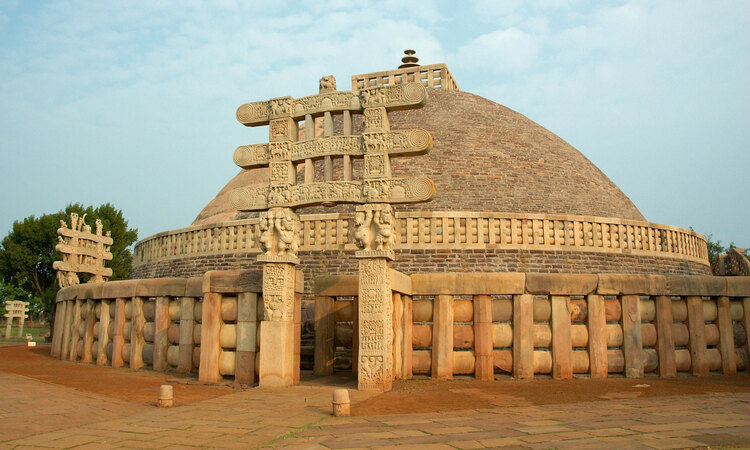 Kushinagar
Kushinagar, 51 kilometers east of Gorakhpur in Uttar Pradesh, is a well-known Buddha site. It is one of four Buddhist sacred sites where Lord Buddha became ill, attained Maha-Parinirvana, and was cremated. This international tourist destination contains a number of Buddh Viharas, Monasteries, and Stupas.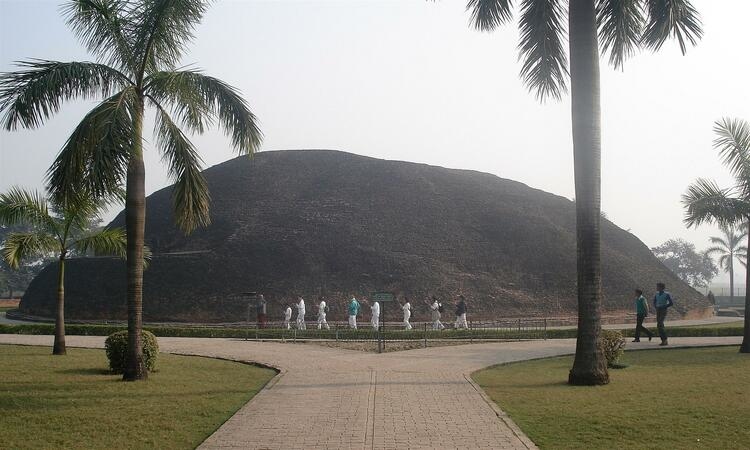 Departure Dates for 2022-23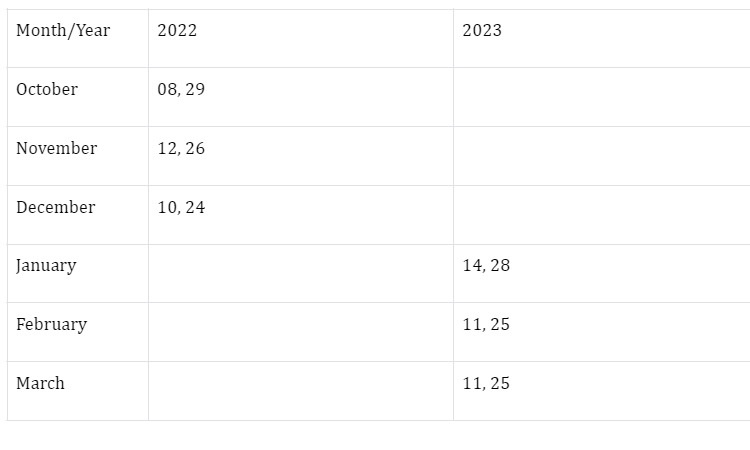 The Buddha Tourist Train Ticket Price

Package Tariff(Per Person) for 2022-23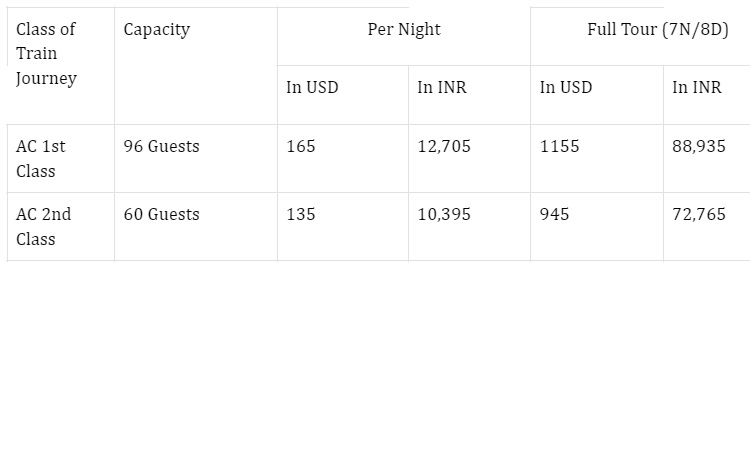 Note- 1$ = Rs 77
Buddhist Circuit Train Route
Gaya Junction (to visit Bodhgaya, Rajgir, and Nalanda)

Varanasi Railway Station (to see Varanasi and Sarnath)

Nautanwa Railway Station (to explore the birthplace of Buddha, Lumbini, Nepal, and Kushinagar, UP)

Gorakhpur Railway Station (to board tourist train)

Balrampur Railway Station (to visit ancient town Sravasti )

Agra Railway Station (to see the world-famous Taj Mahal)

And then back to Delhi.
What is the Sravasti Route?
Sravasti, located in the Shravasti district of Uttar Pradesh, near the Rapti river, is one of the most revered Buddhist sites. It is near the Nepalese border. It is said that after attaining Nirvana, Buddha spent the majority of his time here, which is nearly 24 rainy seasons. He also performed a miracle in Sravasti by producing water and fire from his body at the same time, and he preached several teachings. The location is well-known for Buddhist studies.
However, after the 13th century, the ancient town of Sravasti was destroyed and covered with mounds. Excavation of the city began between 1986 and 1996, and a plethora of scriptures and shards of evidence were discovered.
At Trainman, you will never be short of exciting cashback offers. Don't forget to book your IRCTC train tickets online with us to enjoy exciting features like PNR status prediction, Train Time Table, and much more!!