Indian Railways is the world's fourth-largest railway connection all over the world. Also, Indian Railways is known to be the biggest transportation organization in the country of India. Therefore, Indian Railways has a very large network of different types of trains that run on different routes all over the country.
But Indian Railways is not limited to India only, it runs several trains that go beyond India's borders. We have curated a list of international trains from India that connects two different countries. Some of these international train routes in India are still operational to date and some are cancelled temporarily for political reasons.
Indian Railways' Connection with Pakistan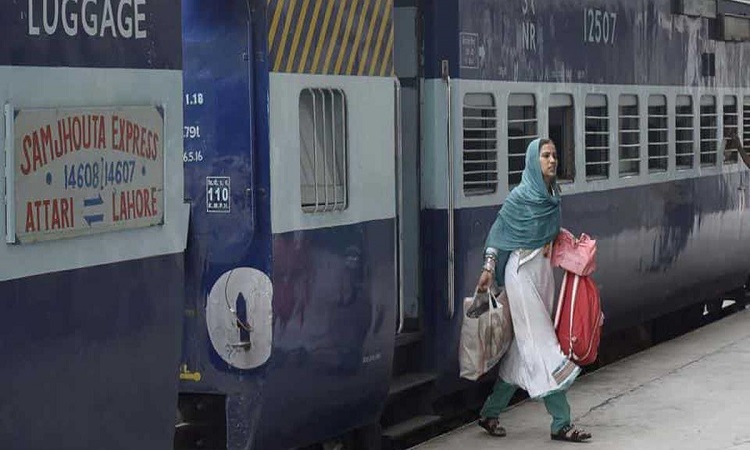 Samjhauta Express was started on 22 July 1976 after India and Pakistan signed the Shimla Agreement. Initially, the train ran between Amritsar in India to Lahore in Pakistan. But later in the 1980s, the Indian government decided to terminate the journey at Attari, the Indian side of the India-Pakistan border. Then, Indian Railways will run a train from Delhi to Attari and all passengers will alight for customs and immigration in Delhi. At Attari, they will change the train and take the Samjhauta Express which will take them to Wagah, the Pakistani side of the India-Pakistan border.
The most important document that a passenger must have to travel in India to the Pakistan railway route is a valid Pakistan visa and Passport. Currently, Samjhauta Express has been cancelled as Pakistan decided to terminate the operations because of the tension created by the revocation of Article 370 from Jammu & Kashmir in August 2019.
Thar Link Express was started in 2006 and it is a weekly train operated by Indian Railways between Monabao and Jodhpur. The rakes and loco of Thar Link Express belong to Indian Railways. At Monabao, the Indian side of the India-Pakistan border, passengers alight to customs and immigration. All the documents are properly verified there and then they are allowed to proceed to Khokhrapar, the Pakistani side of the India-Pakistan border. From there on, passengers board the Thar Express, which is operated by the Pakistan Railways (PR) to reach Karachi or any other city en route.
The Thar Express which starts its journey from Zero Point takes approximately 7 hours and 5 minutes to cover a distance of 381 kilometres. Currently, the train has been cancelled by the Indian government amid political tensions with Pakistan over Kashmir.
Indian Railways' Connection with Bangladesh
The Maitree Express is the first train that operates between Kolkata and Dhaka six days a week. Started in 2008, it is the first fully air-conditioned night train connecting Dhaka in Bangladesh with Kolkata in the Indian state of West Bengal. The train runs six days a week, from the Indian and Bangladeshi end, with no trains available on Thursdays.
Buying a Maitree Express train ticket is not too complicated, but you must present your passport to the person who gives the ticket. Try to book several days in advance to make sure you get a confirmed seat. All bookings for the Maitree Express have to be done physically as the online booking facility is not available for this train. There is a two-hour document check, which all passengers must undergo. So, keep your documents like visa, passport, etc. ready.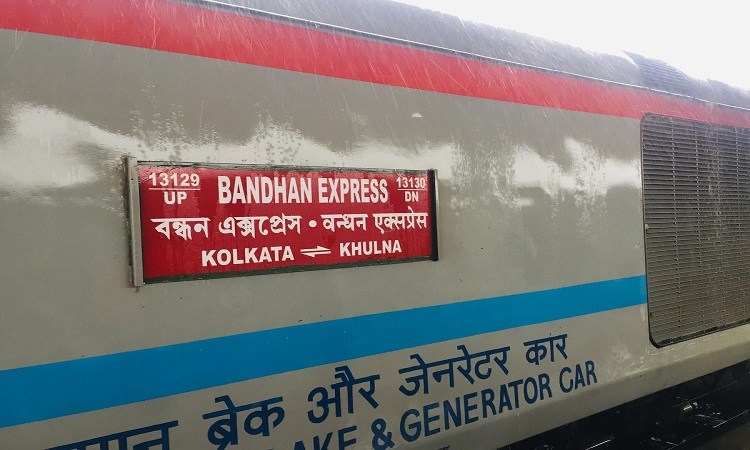 Bandhan Express is another international passenger train running between India and Bangladesh. Bandhan Express starts from the Indian city of Kolkata and goes to Khulna city of Bangladesh. The Bengali word Bandhan means bonding when translated to English. Started on 9 November 2017, Bandhan Express runs on the same route as the defunct Barisal Express used to operate on. Since its inauguration, the train runs only on Thursdays but in February 2020, the frequency was increased and now the train runs twice a week (Sunday and Thursday).
There is no provision for online ticket booking. A valid visa and passport are required before purchasing a ticket for the Bandhan Express train. If you want to go to Bangladesh by train, tickets are available at Khulna Railway Station in Bangladesh and at Chitpur Station in Kolkata, India. The immigration process takes place in Kolkata and Khulna. It comprises 4 Executive Chair (EC), 4 AC Chair car (CC) and 2 Generator cum luggage cum guard van, hence, a total of 10 coaches.
Indian Railways' Connection with Bhutan
Indian Railways is planning to operate trains to Bhutan. The proposed India-to-Bhutan train route will be a big achievement for both countries. It is also being seen as the answer to China's presence in the Himalayan nation. This will help in building relations and transportation.
Passengers can reach Assam to Bhutan by train after the proposed plan to connect India and Bhutan through the rail network is finalised. his will strengthen the existing relation between India and Bhutan further.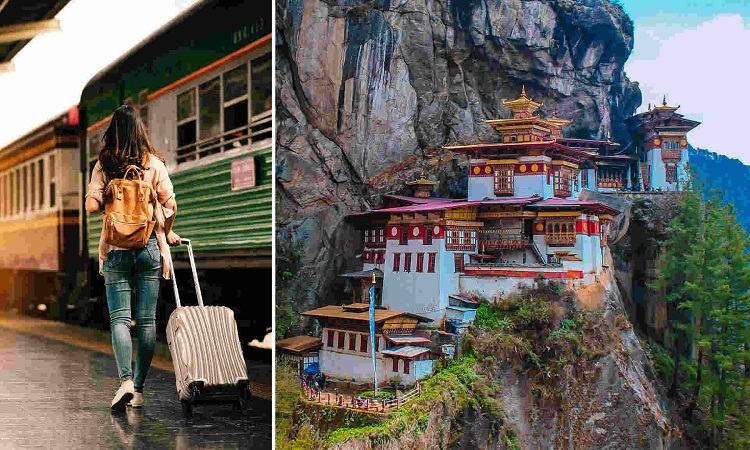 Indian Railways' Connection with Myanmar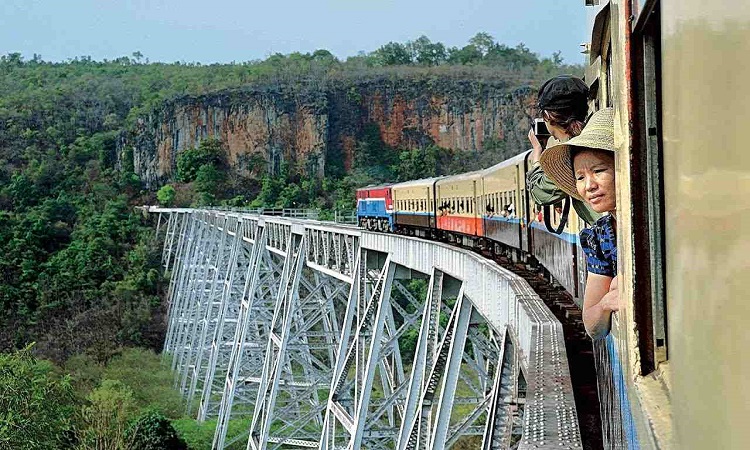 Indian Railways is planning to build an international rail network from Manipur in India to Burma in Myanmar. The proposed India-Myanmar train route is under construction that would connect Myanmar and India on a friendly and transportation basis.
Indian Railways' Connection with Nepal
The Jaynagar – Kurtha route from Jaynagar in Bihar to Kurtha in Dhanusa district in the Janakpur Zone of Nepal is almost complete. The government will soon start trains on this route. An immigration check-post is likely to be established at Jayanagar station manned by either the Bureau of Immigration or the state government.
No visa will be required for Indian and Nepalese nationals crossing the border through this 34 km stretch. Jaynagar is the nearest railway station to Nepal in India. This India to Nepal train route will increase the import/export and also enhance the friendly relationship between the two countries.
So, in this blog, you got all the information about the international connections of Indian Railways as India shares borders with many countries like Bangladesh, Pakistan, Myanmar and many more. So, it is time to travel to few international countries through Indian Railways. Don't wait Book your tickets by the Trainman's application available on Google Play Store with more useful features like checking the PNR Status of the booked ticket, Seat Availability, Running Status and many more and be ready for the joyride. Also, stay tuned to the Trainman Blog to know all the latest updates on Indian Railways.