Indian Railways has focussed on the execution of maintenance works pending for several years confronting Railways with severe bottlenecks. In this series, the Indian Railway has taken up major tunnelling work in a big way for Broad gauge 3rd line between Barkhera - Budni (26.50 km.) section of Bhopal – Itarsi third line project of West Central Railway zone.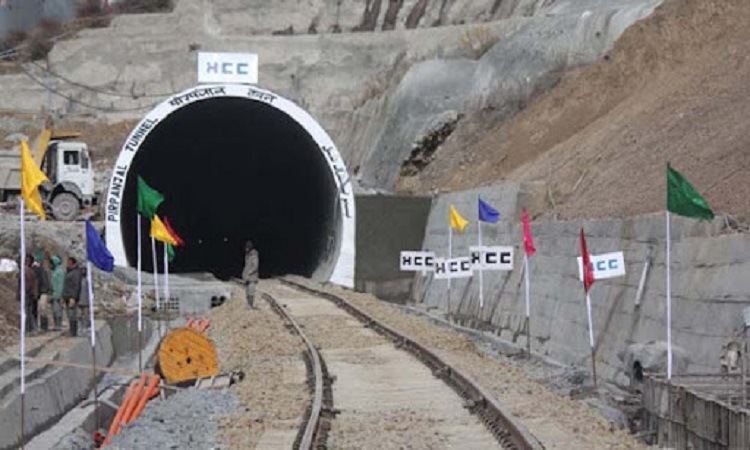 Therefore, Indian Railways' PSU named Rail Vikas Nigam Limited is constructing Five Tunnels with NATM (New Austrian Tunneling Method) having a ballastless track in connection with the third electrified broad-gauge railway line between Barkhera - Budni on Bhopal - Itarsi route on Bhopal Division of West Central Railway in Sehore and Raisen districts of Madhya Pradesh.
This will ease congestion on Golden Diagonal, Delhi- Chennai route.Along, with the commissioning of the third line, trains shall run at a speed of 130 Kmph between Bina-Bhopal-Itarsisection.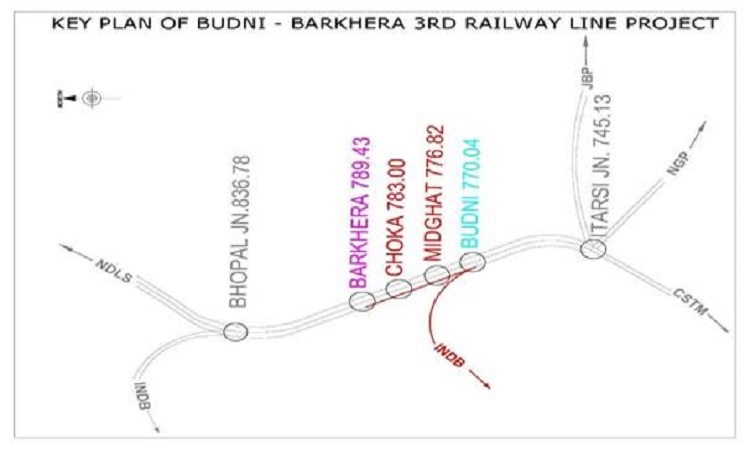 For capacity enhancement, work of construction of the third line on Bhopal- Itarsi Section is sanctioned by Railway Board in three separate works i.e.: Habibganj (HBJ) - Barkhera (BKA) - 41.42 KMs – Work Completed! Barkhera (BKA) - Budni (BNI) 26.5 KMs – Work in Progress! Budni (BNI) - Itarsi (ET) 25 KMs – Work Completed!
Section 1 & 3 fall in the plain territory and do not involve issues e.g. Wildlife/Forest clearances, land acquisition etc. In Section 2 i.e. Barkhera (BKA) - Budni (BNI) section, the entire length of the existing two tracks as well as the proposed track falls either in Ratapani Wildlife Sanctuary (Tiger Habitat) or its Eco-Sensitive Zone.
For Booking Tickets download the Trainman's application available on Google Play Store with more useful features like checking the PNR Status of the booked ticket, Seat Availability, Running Status and many more. Also, stay tuned to the Trainman Blog to know all the latest updates on Indian Railways.