Whether planning a holiday across India's most popular places or going out of station for a wedding, a train journey is the most preferred travelling wagon for most Indians. Trains are a convenient way to shorten the distance between two places. Also, Indian Railways has updated its operations and now offer easy and affordable bookings. Thanks to digital media! From searching for a train to booking a seat, everything can be done online with ease. With just one click, you can check your IRCTC PNR Status and confirm your train tickets.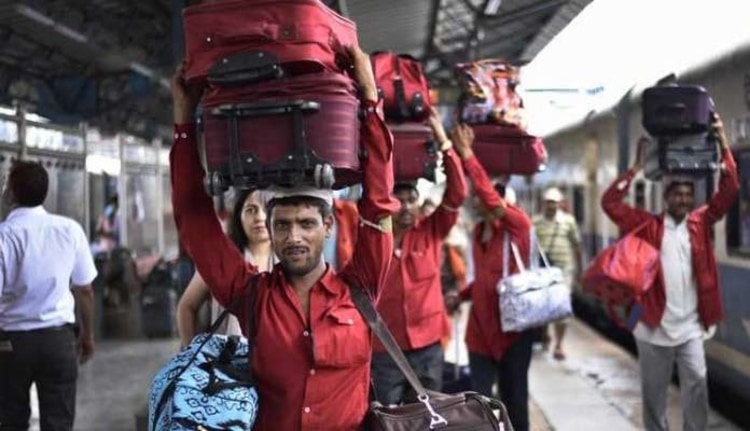 Apart from the technical support, trains offer some primary benefits to the travellers. What makes trains the first choice? Here are some major points:
One of the safest modes of transport
A sustainable mode in comparison to other transport alternatives
An economical way to reach faraway destinations in India
Offers an exciting journey along with quality time to bond with family members
One can play board games, read books, write, enjoy landscapes, and what not
Of course, these are important and have to be considered while planning but a major point we often tend to forget is the luggage. Well, most of you may be unaware of the fact that the railway has certain rules that need to be fulfilled while travelling onboard.
Indian Railway Luggage Rules
Before making your travel plans via train, make sure you have luggage packed along with you as per the rules. Let's look at the rules we have been talking about for:
AC First Class: There are no charges for carrying up to 70 kg luggage. But the passengers need to pay extra charges at the parcel office to carry more than this, with the maximum limit ending at 150 kg.

AC Two Tier: Starting from the marginal luggage weight of 10 kg, passengers can carry upto 50 kg luggage for free. Extra charges need to be paid to carry any more luggage with maximum limit of 100 kg.

AC Three Tier or AC Chair Car: Keeping the marginal weight of 10 kg, passengers can carry a maximum weight allowance of 40 kg in the coach.

Sleeper Class: Passengers can carry up to 40 kg luggage with no charges. They have to pay extra charges to carry luggage upto maximum 80 kg weight.

Second Class: There are no charges for carrying luggage with a maximum weight of 35 kg. But, passengers surely have to pay for extra luggage up to 70 kg.

Passenger with Children: Children having their age between 5 and 12 years can carry half of the free luggage as per the class they are traveling in. Note that, 50 kg is the maximum free allowance in this case.

Luggage Dimensions: The railway system maintains some specific dimensions for luggage one can carry. It should be like this, length, breadth, height: 100 cm x 60 cm x 25 cm. Passengers need to follow this measurement otherwise luggage exceeding this limit would be placed in the Luggage van. It applies to both free as well as paid luggage.
What if you bring extra luggage?
First of all, make sure you reach early at the railway station and perform all the activities related to the excess luggage at least before 30 minutes of the departure time. This is important for placing your luggage safely in the van and on time. Start with finding the Luggage/Parcel office. Passengers would have to fill a form for excess baggage after which they would be weighing the luggage and would get a slip from there. Your extra luggage will be carried in the brake van rather than a regular train compartment.
Now as you are aware of the luggage rules of Indian railways, you can plan your travel accordingly. As a responsible citizen of India, it's your duty to follow these parameters. Also, spread the word among your peers so they can make informed decisions and experience a relaxing journey. To Book Train Tickets just download Trainman app and enjoy easy and fast booking experience.