Hello, Sat sri akal, Namaste we welcome you to our very own Trainman's Train awards. No…no… don't go anywhere……you have landed at the right place. Here we present before you various awards to our age old Indian Railways under different categories.
We often hear of Filmfare Awards, Oscar Awards, awards for businesses, for colleges and what not. So we thought why not present some awards to the Railways for their immense services.
Toh dil tham ke padhiye kyunki ab aapke samne prastut hone jaa raha hai Train Awards…taaliyaannn!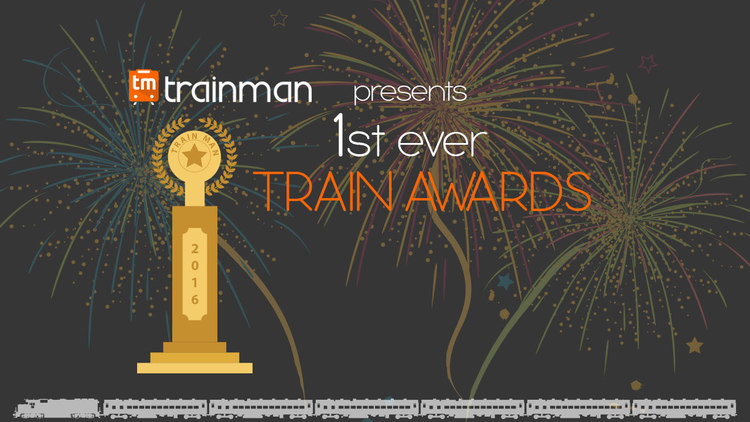 BEST CINEMATOGRAPHY AWARD
Panchi..nadiyaan…pawan ke jhonke…..koi sarhad na inhe roke..I am sure iss gaane ko sunn ke aapke mann mein bhi trains ka sudar drishya yaad aata hoga..This award is for the train that covers beautiful countryside sceneries. Any guesses folks..??? Yes, it's MANDOVI EXPRESS (10103/04) . This train that runs across Mumbai and Goa touches some really beautiful scenery.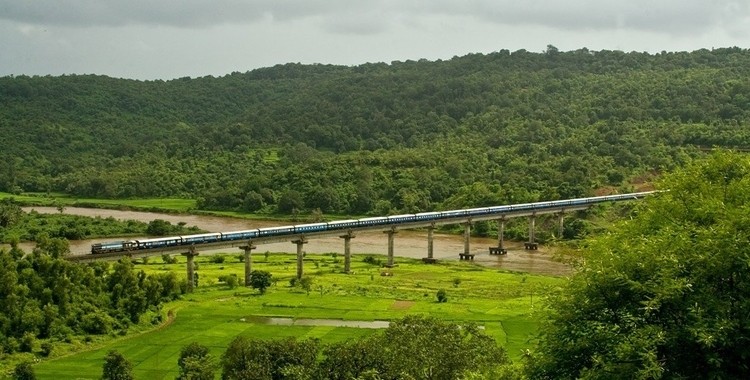 AWARD FOR BEST ACTION
Let's move on to our next awards category. We all know our Mumbai Locals has been in action past a very long time and so are the Mumbaikars. Zindagi haseen rang hai..par jab baat Mumbai locals ki ho..toh wahi zindagi ek jung hai.. So we decided to present a special award to the MUMBAI LOCALS for their prompt nonstop action.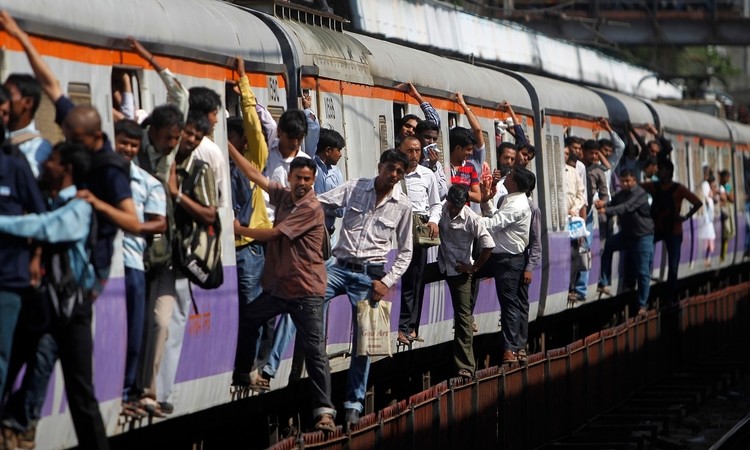 BEST PERFORMANCE IN A NEGATIVE ROLE
Can you guess what are we talking about? Well it is Award for the Most Delayed Train ;) We had a tough time deciding on this one, as there are multiple options to choose from.
The nominations we found close enough to give away this award are Mahananda Express, Seemanchal Express and Gorakhpur-Yeshwantpur Express. But the one that stole our heart is none other than ARCHANA EXPRESS (12355/56). It runs between Jammu Tawi and Rajendra Nagar (Patna) Bihar and has an average delay time of nearly 15 Hrs. On numerous occasions this train was more than 24 hrs late! Our sympathy with the passengers of this train ;)
BEST DEBUT AWARD
Our next award category is for best newcomer of the year. Jo hai abhi ka pradhan aur Jo rakhe Indian Railways ka maan…wo hai GATIMAAN EXPRESS (12049/50) which runs from Nizamuddin to Agra. Yes, with an average speed of 110 Kmph this train is the right fit for this award.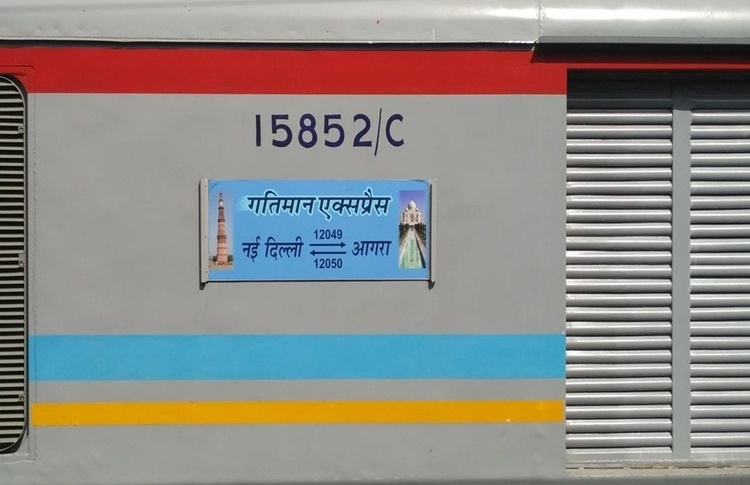 EXTRA MILE AWARD
So next we have is award for the train that covers the maximum distance. Yes, we thought of such an award category as there are trains that run for as long as 5 days or that touches almost 12-15 states at one stretch. There is one such train that connects Dibrugarh in north east with Kanyakumari in south. It is none other than VIVEK EXPRESS (15906). It reaches its destination in 5 days covering almost 4270 Kms!
BEST COSTUME DESIGN
Next we have on list is the award for best costume. That means the train that looks beautiful outside. Although all trains in India follow a generalized color code red and blue, there is this Express train that stands out. DURONTO EXPRESS which is the only painted train has a very vibrant color on it which makes it beautiful different and from the herd.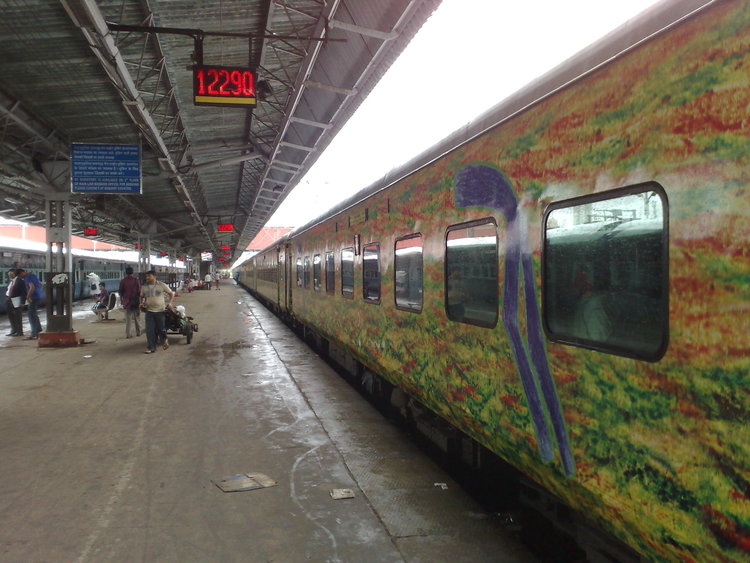 BEST VISUAL EFFECTS
We heard of some of the fantasies that some train offers while on board, this train definitely is a dream of our international tourists and some of our Indian tourist too (including me :P). Yes PALACE ON WHEELS is undoubtedly the best tourist train that has royal décor and offers a royal maharaja/maharani treatment during the journey. The phenomenal interiors and lavish architecture is a visual treat to your eyes. Having doubts?? Checkout the photographs below.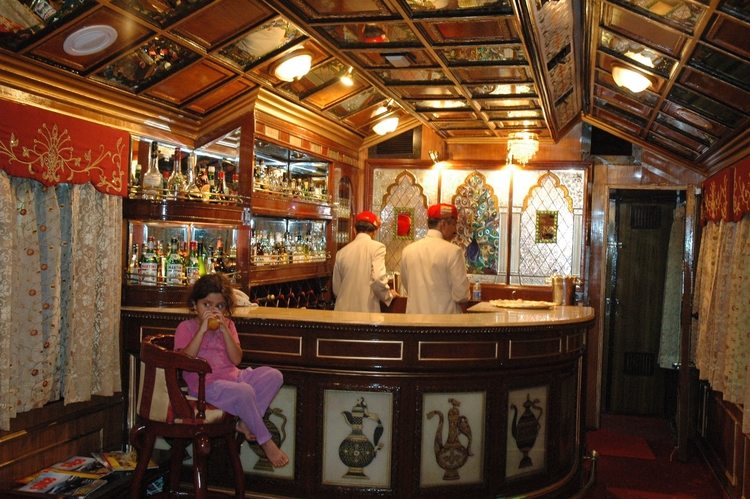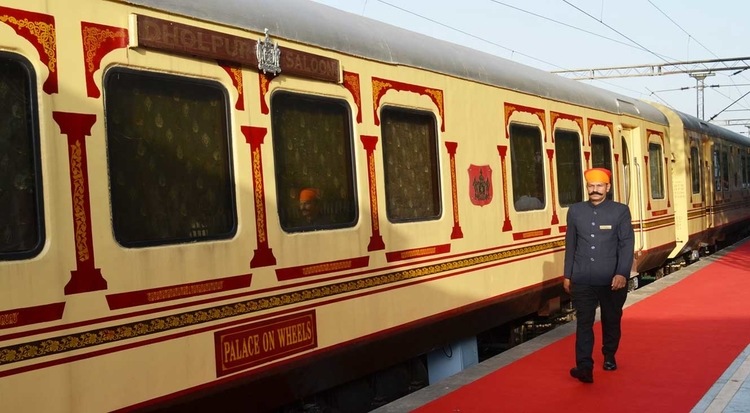 BEST TRAIN AWARD
Moving on, it's time to see the best train of the year. There are multiple factors to decide on a best train like cleanliness, speed, delay time, distance it covers etc. So taking into account all these, we zeroed down to MUMBAI RAJDHANI (12951/52). This train has an average speed of 88 km/h, is a very high-priority train and mostly runs on time with an average delay of less than 10 min, and is clean too (Okay, as compared to other trains).
LIFETIME ACHIEVEMENT AWARD
We have a special category of award for the train that has been on the run since the time of British rule in India and has not deteriorated its service even once. When this train embarked its maiden epic journey on June 01, 1912, it was the fastest train on undivided India that ran between Mumbai and Peshawar (now in Pakistan). Yes we are talking about The PUNJAB MAIL (12137/38) which is 104 years old and is among two daily trains connecting Mumbai and Ferozpur now.
BEST DIRECTOR AWARD
And finally it's show time! Ab ek award trains ke Karta Dharta ke naam. Jee haan this is for the one who is the driving force behind all this. Best director or lord of the train award we have given to our present Railway Minister Mr. Suresh Prabhu for his unparalleled role in driving Indian Railways. His vision and execution has been immense under whose ministry Indian Railways has reached the place where it is today.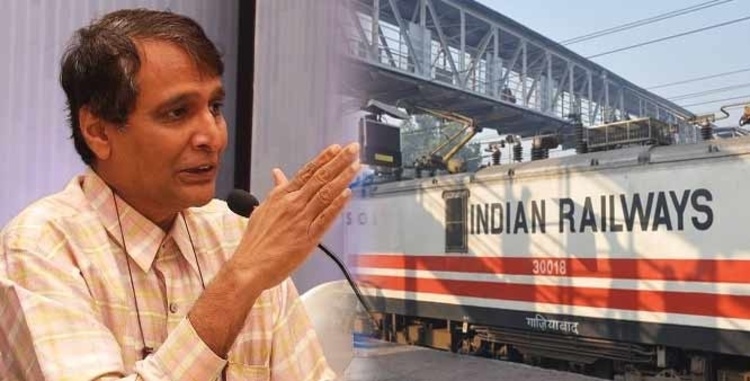 That is all for now. No, we are not done yet! Now download Trainman App to find train between stations, train enquiry, to book train ticket, Check PNR Status and Indian Railway seat availability along with train fare. We will come back soon with more awards and more entertainment for you. Till then bye-bye. Happy Travelling to you!