Tigers are also known as the 'Umbrella Species' because their conservation saves many other animal species. Tiger sits at the peak of the food chain and the increased numbers are a testimony of the robust bio-diversity. India has doubled its tiger population ahead of the target year of 2022. In 1973 Project Tiger was launched with 9 tiger reserves that has been a success story despite facing countless challenges of poaching, loss of habitat, human & wildlife conflict and climate change. As of today India has a total of 50 Tiger reserves with 2,967 tigers.
Global Tiger Day is observed on the 29th of July every year to spread awareness about the need to conserve & protect this ferocious animal. It was launched in 2010 after the Saint Petersburg Tiger Summit in Russia which aimed to promote a global system for protecting the natural habitats of the big cats and to raise public awareness for tiger conservation. 13 range countries participated in the summit namely India, Bangladesh, Bhutan, Cambodia, China, Indonesia, Lao PDR, Malaysia, Myanmar, Nepal, Russia, Thailand and Vietnam.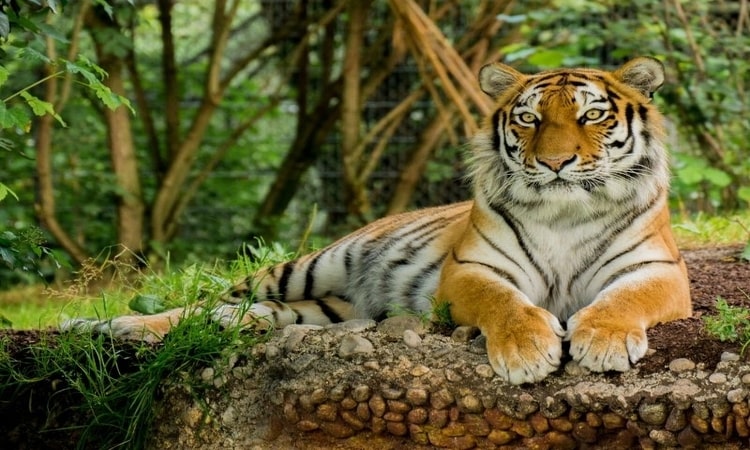 Tiger Population
Since the 20th century there has been a sharp decline in the number of tigers. However the situation has considerably improved now as the population of tigers have increased. According to the census conducted in 2006 India was home to only 1,411 tigers. The numbers were certainly discouraging and became a major concern for tiger conservationists and wildlife officials. This number increased to 1,706 in 2010, followed by 2,226 in 2014. Now India has a population of 2,967 tigers. As per records India is home to 70 percent of the world's tiger population.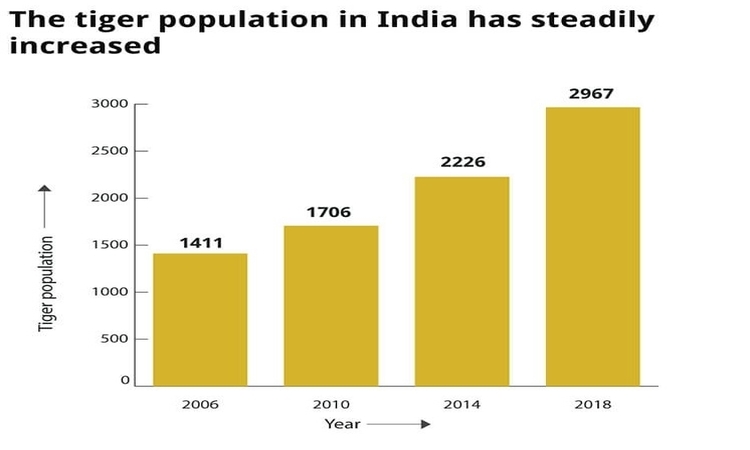 Jim Corbett national park in Uttarakhand is the largest habitat of tigers in India with 231 tigers. The count of tigers in Corbett has been on a rise from 137 in 2006 to 174 in 2010 and 215 in 2014. It is the only reserve with more than 200 tigers. Apart from this Sohagi Barwa Wildlife Sanctuary that used to be a non-tiger zone in Uttar Pradesh now has one tiger. If you want to know more about the national parks in India then do read the blog on Wildlife Sanctuaries of India.
Celebrating International Tiger Day
The key objective of the International Tiger Day is to spread awareness and make people understand why tigers are important. Possible activities in which you can indulge on this day are watching documentaries, educating yourself about illegal wildlife trade, human-wildlife conflict and habitat loss that subsequently affects tiger population. In order to support the cause of saving the tiger you can also share images, posters on social media to spread awareness about the Global Tiger Day.
Fun Fact
Recently two photographs of a black panther went viral on social media. The sighting of the panther caused excitement and pictures received more than two lakh likes and were retweeted 54,00 times. Panther is a member of the wild cat family and is nothing but a leopard with excessive melanin on its coat. Wildlife officials said that the panther is probably 4 to 5 years old. Black Panther was spotted in Karnataka's Nagarhole National Park and Tiger Reserve. It was spotted on a large moss-laden tree branch in an attentive posture.
Nagarhole National Park and Tiger Reserve stretch between Kodagu and Mysore districts. It used to be an exclusive hunting reserve during the reign of Wadiyar dynasty, Maharajas of Mysore. In 1955 it was converted into a wildlife sanctuary and upgraded to a national park in 1988. Later in 1999 it was declared a tiger reserve and was brought into the fold of Project Tiger. There are about 6 black panthers in Karnataka forests and one in Nagarhole. And that's not all it is also a home to tigers, elephants, bisons, sambar, barking deer, sloth bears, wild boars. The Kabini jungles are also home to a wide variety of birds.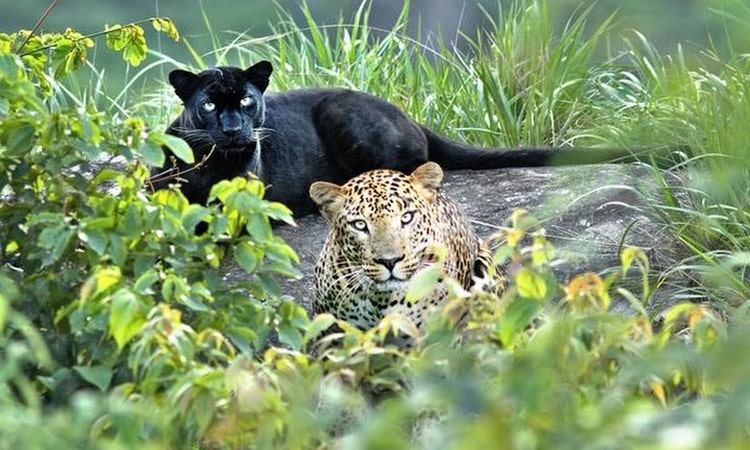 It is very rare in India that these big cats are spotted thus they are known as 'ghosts of the forest'. This year in the end of May Chhattisgarh forest department officials had also reported a rare sighting of a black panther captured on their camera traps at Achanakmar Tiger Reserve in Bilaspur district after seven years. They can be found in Kabini Wildlife Sanctuary, Anshi Dandeli Sanctuary (Karnataka), Nilgiri Biosphere Reserve (Tamil Nadu) and Tadoba Andhari Tiger Reserve (Maharashtra).
How are you planning to celebrate Global Tiger Day? Tell us in the comments below. Keep reading the Trainman blog to read such pieces of content and the latest news on railway & COVID-19 virus. For an easy and fast ticket booking experience, book your train tickets through Trainman app. Download Trainman App and check PNR Status of your ticket, Running Status of your train, Seat Availability in Covid special trains and a lot more.