Mumbai Central Terminus (BCT, MMCT) that comes under the western railway zone has been conferred as India's first "Eat Right Station" by FSSAI. It is the country's first-ever railway station that is awarded by a 4-Star rating by FSSAI (Food Safety and Standards Authority of India). Indian Railways started the 'Eat Right Station' initiative with FSSAI in 2018. The main objective behind the 'Eat Right Station' is to help passengers in making a healthy food choice. It aims to engage, excite and enable people towards their health and well being.
FSSAI assess the stations on the basis of compliance of food safety and hygiene, availability of healthy diet, food handling at preparation, trans-shipment and retail /serving points, food waste management, promotion of local and seasonal foods, creating awareness on food safety and most importantly a healthy diet. The inspection is carried out at the catering establishments at stations by certifying and rating the standards of food.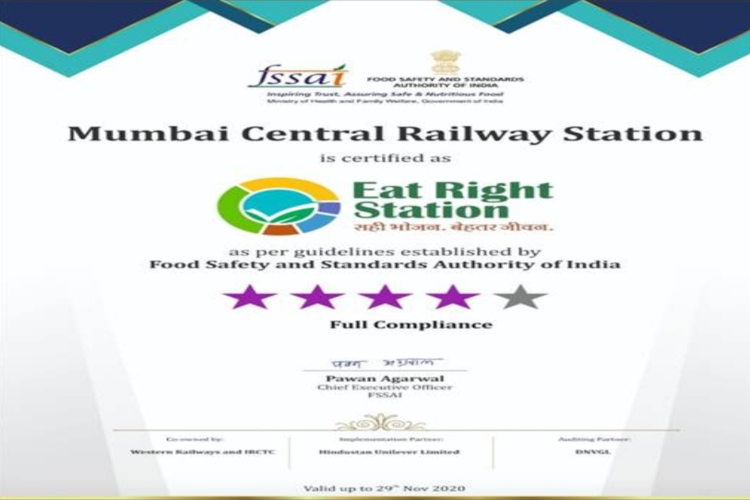 To ensure that consumers are served optimum quality food, the food handlers both in canteens and base kitchens are trained by Western railways, Indian Railways Catering Tourism Corporation (IRCTC) and food quality regulator FSSAI. 'Eat Right India' movement is led by FSSAI and built on two broad pillars - Eat Healthy and Eat Safe.
About Eat Right India Movement
In order to improve public health in India and to combat negative nutritional trends followed by people in the 21st century, the Food Safety and Standards Authority of India (FSSAI) launched the "Eat Right India" on July 10, 2018. This movement intends to cut down salt /sugar and oil consumption by 30 percent in three years. It is a collective effort by making both demand and supply-side interventions through the engagement of key stakeholders. On the demand side, it focuses on social and behavioural change among citizens and helping them in making the right food choices. On the supply side, it targets food businesses to reformulate their products by providing better nutritional information to people and further investing in healthy food. It also incorporates hygiene, sanitation, waste disposal and abiding by safe food practices.
Significance of Eat Right India Movement
It is a very thoughtful initiative by the food regulatory bodies as the majority of the population in our country is suffering from diseases such as heart problems, diabetes, hypertension, deficiencies of vitamins and minerals etc. The Eat Right India movement brings together three key points of FSSAI.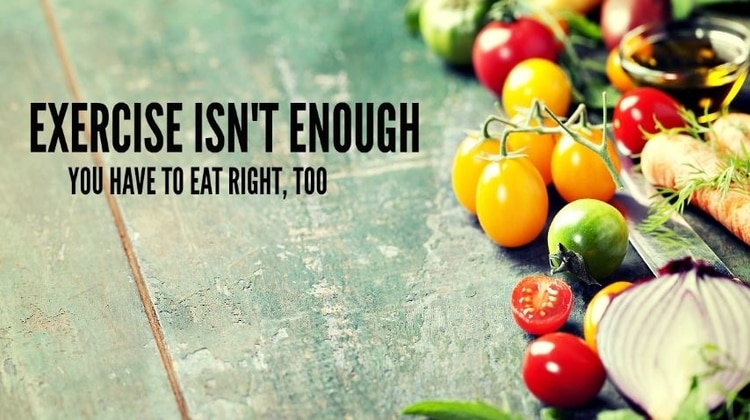 Safe and Nutritious food Initiative

Eat healthy campaign concentrates on the reduction of high fat, sugar and salt in the diet.

And Food fortification that promotes five staple foods - wheat flour, rice, oil, milk and salt along with vitamins and minerals.
What else do you think railways should do to serve better quality of food in trains? Let us know in the comments below. Book your online train and flight tickets instantly through Trainman app. Download Trainman App and check PNR Status of the booked ticket, Train between Stations, Running Status and a lot more.