Tribal artisans in India would soon be able to sell their products online as the Indian government gears up to launch a specialised e-marketplace (Tribes India e-mart) exclusively for tribals on August 15, 2020, i.e. Independence Day. This main objective of this program is to connect the tribal artisans to a larger national and international market. A trial run of the e-marketplace will be carried out from July 30 to August 14. On July 30 the trial run of the website would start with around 5,000 tribal artisans.
The e-marketplace aims to bring around 5 lakh tribal artisans online. The website is expected to have around 5 lakh tribal items across 20,000 categories including textiles, paintings, metal crafts, home decor items and jewellery. The products that are going to be displayed on the website will undergo a strict quality check and a committee will fix the price for each of the products. The products will be supplied across the country from local collection centres. Best quality organic products will be sold on the website. Buyers will also have an option to return the products within 15 days if they are not satisfied.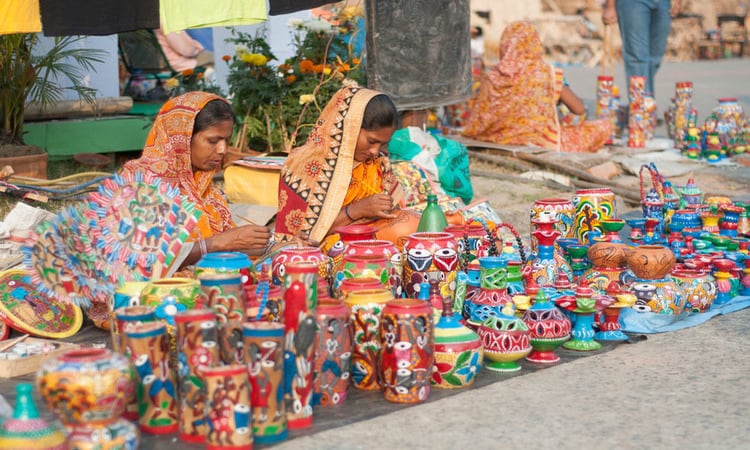 E-Mart launch on August 15
Tribes India e-mart would be similar to selling your products on e-commerce giants Amazon or Flipkart. The difference is that Tribes India e-mart website will be exclusively for the tribal sellers. Praveer Krishna, Managing Director of TRIFED said that the staff at 15 regional offices across the country will train the tribals and help them register themselves on the website. Additionally tribal artisans will undergo a complete training about the marketplace. There will be local collection centres from where the products will be supplied throughout the nation. This initiative is in line with Prime Minister Narendra Modi's vision of an Atmanirbhar (self-reliant) India with motto - 'go vocal for local, go tribal'. For example for every Rs 100, Rs 70 will go to the tribals sellers.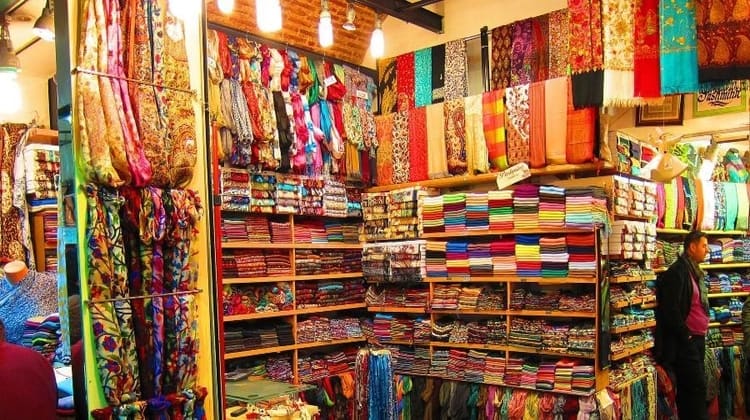 Tribal Cooperative Marketing Development Federation of India (TRIFED)
Tribal Cooperative Marketing Development Federation (TRIFED) was set up by the Indian government in 1987 with an aim to provide fair price for products of tribals across the country. It functions under the Union Tribal Affairs Ministry. The head office of TRIFED is located in New Delhi. It has a network of 15 regional offices located at several places in the country.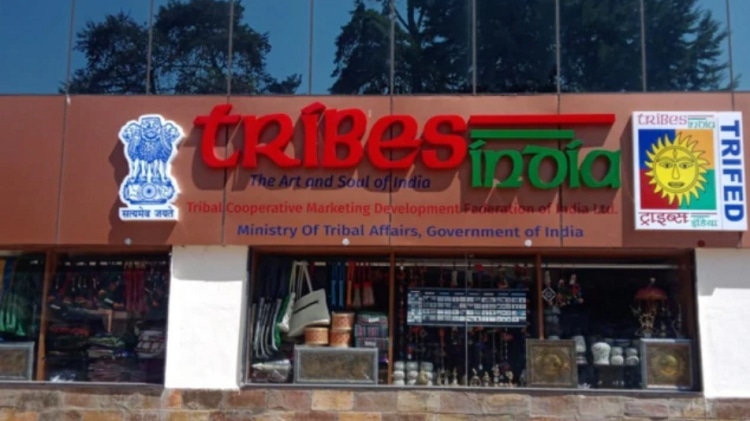 Key objectives of TRIFED

To provide fair price to the minor forest produce (MFP) collected by the tribes and enhance their level of income.

Socio-economic development of tribal people by promoting tribal products such as metal craft, tribal textiles, pottery, tribal paintings and pottery.

TRIFED acts as a facilitator and service provider for tribes to sell their product.

Promote sustainable livelihood system by providing minimum support price (MSP) and value addition of Non-Timber Forest Produce (minor forest produce).
Aren't you excited to shop the latest tribal products that are going to be exclusively available online? Let us know in the comments below. For a smooth ticket booking experience, book your train tickets through Trainman app. Download Trainman App and check PNR Status of the booked ticket, Train Seat Availability, Running Status of special trains and many such features.