Here is something interesting for all the travel enthusiasts and ardent nature lovers. I am sure all of you must be aware of the Cherry Festival of Japan but do you know about the annual Cherry Blossom Festival in Shillong, Meghalaya which is to be held in November. Yes, it's the fourth time that Cherry Blossom festival is happening in India. The Republic of Korea (South Korea) is partnering with India to celebrate this joyous 4 days festival. This year it falls from 13th to 16th November.
When other states in India is gearing up with cold winds, Shillong merrily rejoices the commencement of the autumn season with its pink pretty blossoms. The East Khasi Hills in Meghalaya is all lit up with Himalayan cherry blossoms. The cherry blossoms in India bloom a little early. However, in Japan, the cherry blossom festival happens in the spring season as flowers bloom there a little late.
Numerous tourists flock on a yearly basis to celebrate the autumn flowering festival along with varied cultural events. Apart from seeing the blush tinted blooms, events like fashion shows, concerts, beauty pageant, music gigs, disco, martial arts, Korean barbeque, K-Pop music, Japanese cosplay, stalls exhibiting several cuisines, art, wine and sumptuous meals.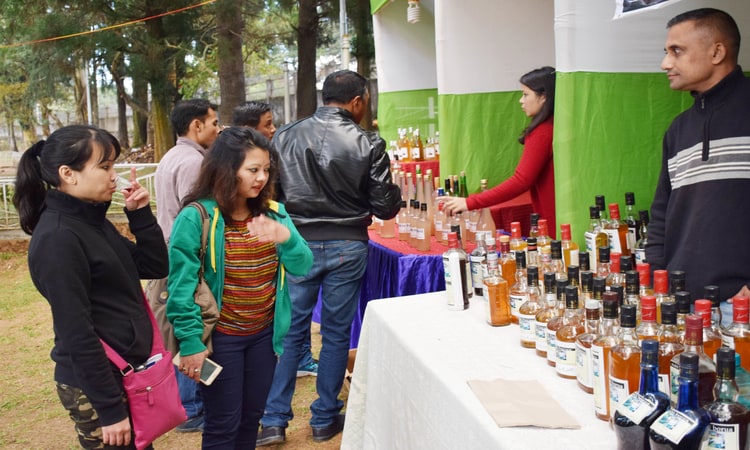 Indian international Cherry Blossom Festival 2019 is jointly celebrated by the Government of Meghalaya and Institute of Bioresources and Sustainable Development (IBSD). The festival is going to be held at several venues, Polo 5th Ground, Golf Course, State Convention Centre, JN Stadium and Indoor Stadium Polo.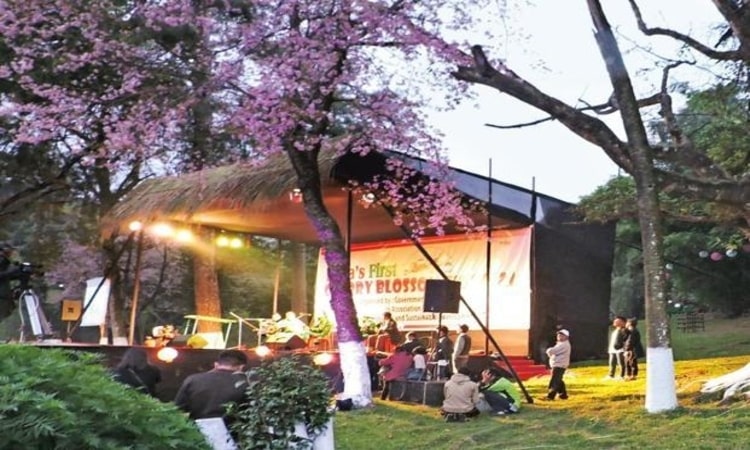 Travellers can enjoy alluring cherry blossoms and fine dining at Ward's lake between 4-8 PM. Along with this, you can bring your golf set in order to participate in the amateur golf tournament. Additionally, you can also take part in bicycle rallies, storytelling sessions and, taekwondo demonstrations. For all the shutterbugs out there, don't forget to carry your camera as you can get splendid shots in the transient beauty of nature.
How to Reach
Shillong, the capital city of Meghalaya means "Abode of clouds" is 100 km away from Guwahati. You can easily reach here either by train or by flight. One can take a direct flight from New Delhi to Guwahati. In case you do not wish to travel by flight then, you can go by train. Although there are no direct trains to Shillong. You can travel till Guwahati from Delhi in train 12424 New Delhi Dibrugarh Town Rajdhani Express that runs daily. After that, you can hire a taxi as it only takes 3 hours to reach Shillong from Guwahati.
Now, there is no need to plan a trip to Japan for Cherry Blossom Festival as it is happening in Meghalaya this year. For a hassle-free experience, book your train as well as flight tickets through Trainman app. Download the Trainman App to check PNR Status of the booked ticket, Seat Availability, Train Inquiry and many such amazing features.