In view of the increasing covid cases, the Bengal Government has suspended local train services from 6th May, 2021. West Bengal Chief Minister Mamata Banerjee announced that state transport, including trains, metro and bus will function with 50% capacity from 6th May.
The state is witnessing a huge spike in Covid cases and has prohibited all social and political gatherings. Wearing masks is to be made mandatory, state government offices are permitted to operate with only 50% attendance.
Shopping complexes, gyms, cinema halls, beauty parlours will remain closed. Markets in the state will only be open from 7 am to 10 am and from 5 pm to 7 pm to curtail the spread of the virus.
West Bengal on Tuesday reported its highest single-day deaths of Covid-19 patients. Meanwhile, a record number of new coronavirus disease cases were also registered with a single-day spike of 17,639 cases. West Bengal's total Covid-19 infection tally currently stands at 8,98,533.
On arrival, fliers from outside the state will have to provide a negative RT-PCR Covid test not older than 72 hours. Covid-affected passengers will be sent to a 14-day quarantine arranged by the airport authorities.
Banerjee also said that random checking will be done in inter-state buses, RT-PCR negative report not older than 72 hours is mandatory for the passengers. The ruling is also applicable to the passengers of train services.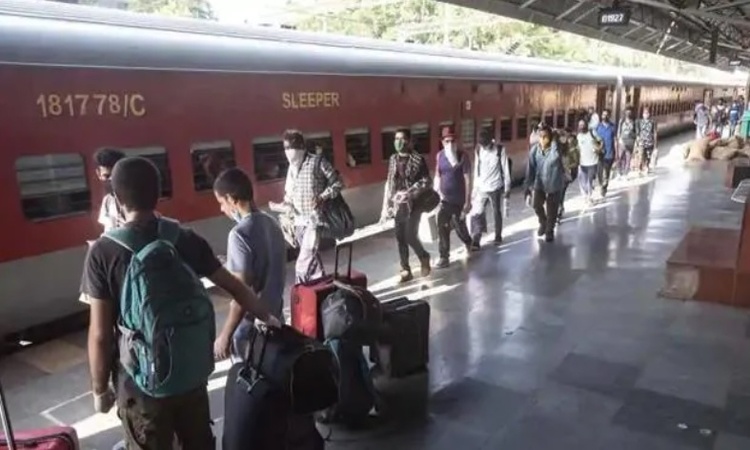 During this period, all essential activities will carry on unhindered and home delivery services are being encouraged to prevent people from venturing out as much as possible. Private organizations can work with 50% staff strength.
Manufacturing units and tea garden shifts will be permitted only with 50% strength. Jewellery shops will remain open from 12 pm to 3 pm. Banks will operate from 10 am to 2 pm, Mamata Banerjee said.
All regular passenger train services of Indian Railways were suspended when a nationwide lockdown was declared last year in March but since May 2020 special train services were started by the national transporter in a phased manner.
Stay tuned to the Trainman Blog to know all the latest updates on Railways and Covid-19. For your one-stop solution, book your train and flight tickets through the Trainman app. Download the Trainman app and check PNR Status of the booked ticket, Seat Availability, Running Status and many such exciting features.