As the foundation stone for the Ram Mandir has been successfully laid by PM Narendra Modi on 5 August, the work for Ayodhya railway station's makeover with modern facilities is also underway. Ayodhya railway station (AY) that falls under Northern Railway zone is all set to get a makeover modelled on Ram temple and is expected to complete by June 2021. Since the holy city of Ayodhya holds religious significance and is one of the important religious places in India, the Indian Railways network will provide direct connectivity from Varanasi, Lucknow and other religious places in the nearby areas.
The remodelling of the railway station will be carried out in two phases. In the first phase a grand station building with a contemporary facade will be developed. Development work on platform number 1 to 3 will be done along with the development of circulating and holding areas. The built-up area will be of 100000 sq ft equipped with all modern facilities. The estimated cost for phase one construction has been set at 104.77 crores.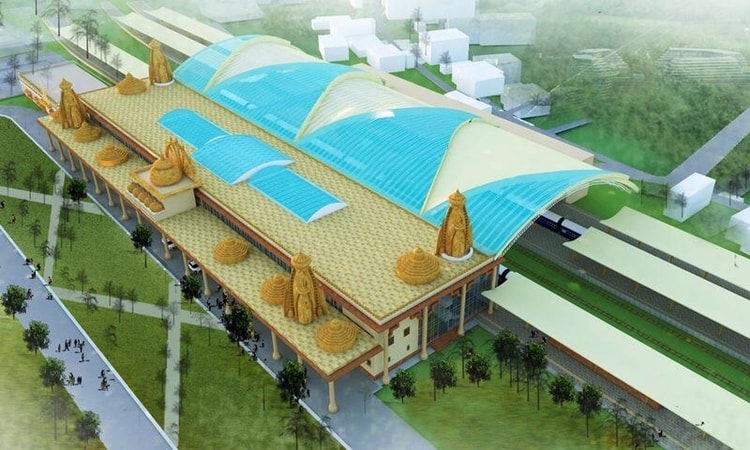 The new design retains the temple-like look and adds a host of amenities besides increasing capacity to handle more crowd. In the second phase construction of the new station building and other facilities will be undertaken. Under this refurbishing of internal and external premises of the station will take place like expansion of the number of ticket counters, waiting room expansion, three restrooms with air-conditioned facility, 17-bed male dormitory with toilet and a 10-bed female dormitory with toilet. Other facilities include additional footbridge, food plaza and shops. And that's not all tourist centres, taxi booths, shishu vihar like amenities would also be developed.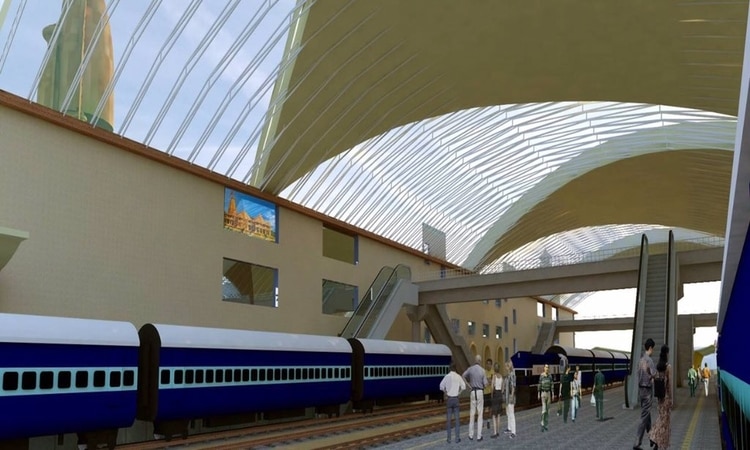 The railway station was supposed to be remodelled back in 2018 but there was a lot of complication surrounding the verdict so the renovation work was called off. But now the remodelling of the station is already underway. The station would bear a close resemblance to the temple. It will display the culture and heritage of Ayodhya. Besides remodelling the station Indian Railways aims to provide more facilities for passengers as well.
We are sure that you now have a legit excuse to visit the holy city of Ayodhya and other parts of Uttar Pradesh (UP). For a hassle-free experience, book your train tickets now through the Trainman app. Download the Trainman App and check PNR Status of the booked ticket, Seat Availability, Train between stations and much more.