The various regions of India each have their unique cuisines to offer. If you are the kind of person who can't help but smile whenever food is mentioned, then you will certainly be interested to know the various options around the country.
One thing people across the country and probably across the world share is a love for food. And Indian cuisine is such that even fitness and nutrition fanatics who try to maintain strict diet regimes can't help but go crazy every once in a while at least. After all, with all of the varieties of flavours and spices who can say no?
And wherever your travel destination may be you are guaranteed something scrumptious to look forward to. Cities across the country each have their special culinary delights and most of them differ significantly across regions in flavour and texture.
From vegan, to vegetarian, to non-vegetarian, all foodies are guaranteed satisfaction in India, making the country a true foodie's paradise. So, without further ado, let us take a look at destinations across the country with the tastiest foods beckoning you.
Delhi
The country's capital is also the food capital for many! The city offers some of the best street food in India and is renowned for its wide range of street food such as Chhole Bhature, chaat, and butter chicken. Visitors to Delhi must not miss delicacies such as Daulat Ki Chaat, Kesar Lassi, and Moth Kachori.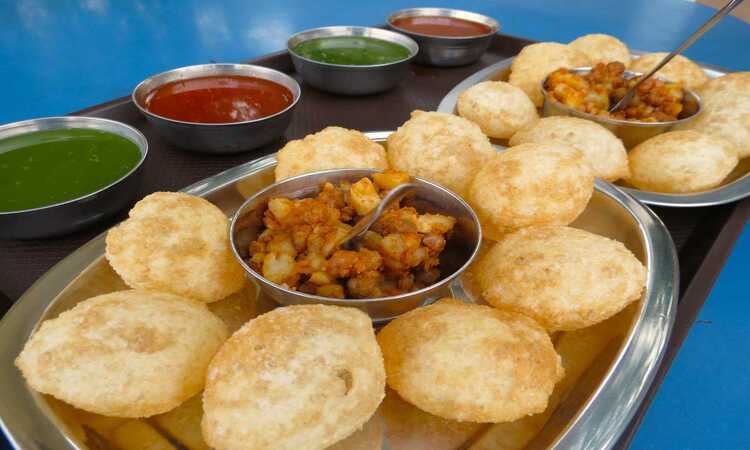 (Image Credit: Holidify)
And most food lovers will agree that any trip to the capital city is incomplete without a visit to its iconic food trail. Head over to Parathe Wali Gali where you have options from hundreds of different parathas featuring different kinds of stuffing such as mashed potato, onion, radish, and even cheese.
A short walk from here will bring you to Sitaram Diwanchand where you can try some mouth-watering chole bhature. You can also find this tasty treat at Kallu Nihari Wale at Chandni Chowk in the early morning.
You can visit Rajinder Da Dhaba at Safdarjung Enclave for the most amazing Galouti Kebabs you have ever had in your life. If you are a fan of fish, you must most certainly experience the majestic fish pakoras at Karol Bagh.
Getting Here
Lucknow
If one had to pick a second foodie capital of the country, then "The City of Nawabs" would probably be a good choice. Here, you will be able to experience the best of Awadhi cuisine, including korma, kebabs, and biriyani. The side-street chaat stalls provide you with the best chaats to be found anywhere in the country.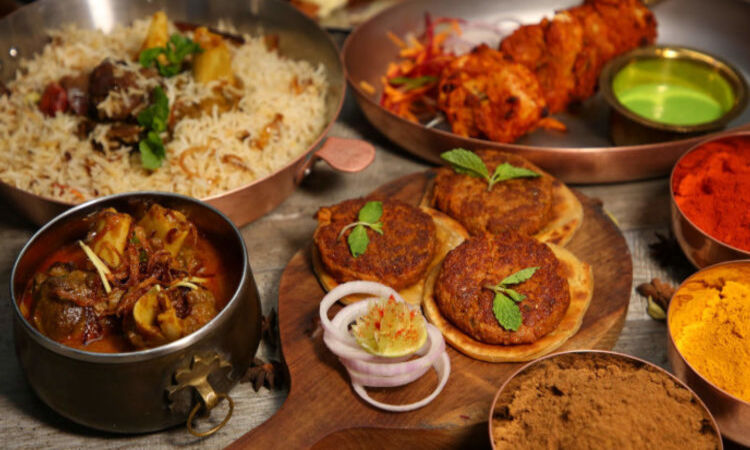 (Image Credit: EasyDiner)
When visiting Lucknow, the best place to begin the food trail is Hazratganj. The lanes of Hazratganj are lined up with eateries that are over a hundred years old and have several loyal customers who have been visiting for years. Begin your trip by enjoying a nice cup of chai in an earthen teapot or Kulhad at Sharma Tea Stall.
Next, you can savour some heaven Shahi Tukda and Awadhi Biriyani at Dastarkhwan. The biriyani here is not to be missed as it is said the be among the best anywhere in the country. The taste of the biriyani here is certainly easier said than done.
Evenings are a good time to talk a walk around Aminabad or Old Lucknow. You can find one of the oldest kebab shops in the country here that is well known for a speciality known as Galawati Kebab. Tunde has been frequented by multitudes of customers for years and when you are here, you will the patience to wait as multiple orders are taken and served every minute.
And finally for dessert, head on over to Aminabad for the coolest and sweetest kulfis at Prakash Kulfi. The icy dessert is prepared with Kessar and other ingredients that are a well-guarded in-house secret and will take your taste buds straight to heaven.
Getting Here
Hyderabad
Most would agree that Hyderabadi Biriyani is probably the variety of the dish in the country, and it is one of the most popular offerings of Hyderabad. It is very distinct among biriyanis and traces its origins back to the kitchens of the Nizams of Hyderabad.
(Image Credit: Treebo)
It consists of basmati rice, chicken, or mutton, cooked along with various spices, and is often served with raita, which is a kind of curd salad. It is a notable dish that is often synonymous with Hyderabadi cuisine. However, it is not the only delicacy that this regal city has to offer. Hyderabad is also a popular destination for street food in India.
The haleem and the numerous varieties of sheek kebabs are most definitely not to be missed. You can also savour some chicken nihari at Hotel Shahbad and the ancient eatery on Marina Road. And when the main course is done, you Karachi Bakery.
Chutney'sis an excellent option for breakfast with numerous outlets across the city. Delicacies like uttapam, Paneer Tikka Dosa, Corn Dosa, and Guntur Idlis are so popular among patrons that many are happily willing to wait even hours for their orders.
Getting Here
Shillong
Meghalaya's capital city is renowned for its lovely waterfalls, cherry blossom trees, and delightful weather. Shillong is yet another notable destination in the country for some delectable street food. You will be able to spare ribs, roast pork, and momos at throwaway prices.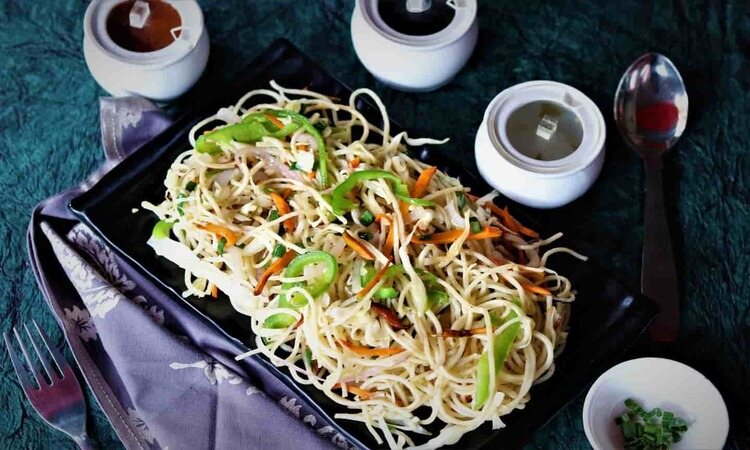 (Image Credit: Treebo)
Visitors must also not forget to try Jadoh, a popular Khasi delicacy. This dish consists of rice and an assortment of herbs such as ginger flower and mint leaves, mixed with pork. A notable place to get some good Jadoh is Trattoria or Don Bosco Square in Police Bazaar.
This restaurant also serves some very delicious chicken curry and rice at very economical rates.
Another local favourite not to be missed is Dohneiiong which can be found at several food centres in and around Police Bazaar as well as the main city centre. This dish consists of pork cooked with soy sauce and black sesame seeds. The toasted sesame seeds which are also commonly used in Chinese dishes greatly enhance the dish's flavour.
A huge advantage of Shillong is that you can get the best foods at very economical prices, especially in areas such as the local city centre and Police Bazaar.
Getting Here (Nearest Railway Station - Guwahati)
Alleppey
This quaint, beautiful town in Kerala is most well known for its beautiful houseboats and lush backwaters. Another notable fact about Allepey is that it is renowned for having given birth to curries so amazing, that they have become renowned the world over.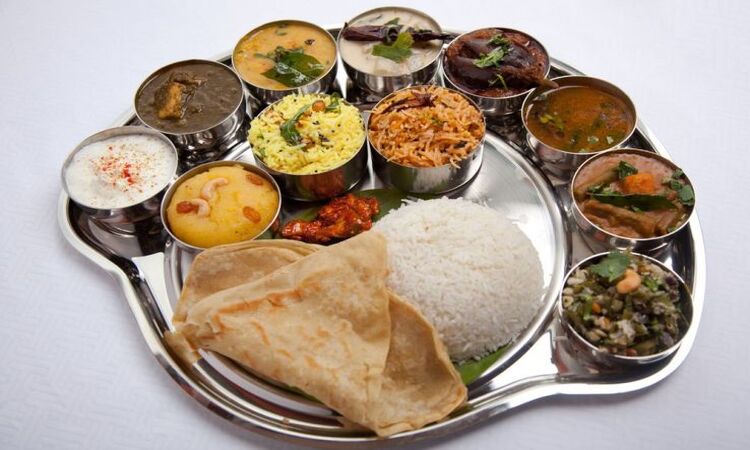 (Image Credit: HelloTravel)
You can find some of the most delectable cuisines in the main town as well as houseboats. A small, restaurant in the town known as Cassia is highly popular for its pizzas and burgers. Cassia is also famous for its signature dish of meat crabs with appams.
Harbour Restaurant offers good food at economical rates that can be enjoyed along with wine or beer and are an excellent option for backpackers and budget travellers. The kareemeen served here is fresh and delicious. Food lovers may also enjoy grilled prawns and squid soup at Harbour Restaurant.
Getting Here
Conclusion
India is a country that offers as much diversity with its variety of cuisine as it does with its many languages and diverse cultures. While we may have taken a look at 5 notable food hubs, the fact is that every nook and corner of the country has some interesting surprises for our taste buds. Too many to count and certainly too many to review in one write-up.
If anyone is by chance planning to embark on a food tour of India, then the aforementioned locations will give you a good taste of the country's diversity. And if you are travelling for any other reason, be it business or pleasure, you may still want to give the talked about venues and dishes a try.